Current guidance on accessing the Underwriting Room
Read the latest information on accessing the Room and the processes and procedures in place, updated 29 April 2021.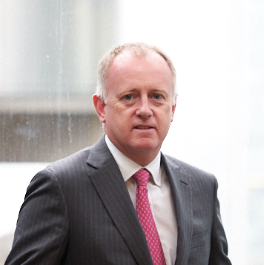 Latest update: We're looking forward to reopening the Underwriting Room from 17 May. Initially we are opening for those who need to be in, but we hope to further relax capacity restrictions in the Lloyd's building from 21 June in line with Government guidance. 

Our number one priority is ensuring the market and your employees can connect and collaborate safely and productively. To do this we have introduced a number of new policies and procedures which you can read about in our welcome back guidance.  

Although the Room will look a little different for a while, we feel confident that the right solutions are in place to ensure that face-to-face business in the market can continue efficiently, effectively and safely.

If you have any questions, please get in touch with coronavirusmarketenquiries@lloyds.com.
Video: Welcome back to the Underwriting Room
Our absolute priority is keeping our employees and the market safe. You can find out what to expect when you return by watching this short video where Darren Cox from our Corporate Real Estate team shows you some to safety measures and digital enhancements we've put in place.
---
Face coverings
Face coverings are mandatory in all public areas of the building. This includes Lloyd's reception, lift lobbies and lifts, bathrooms, the coffee shop and when walking around the Underwriting Room. These can be removed when at the Box or in meetings.
Face coverings can be removed if you are speaking to, or providing assistance to, someone who relies on lip reading, clear sound or facial expression to communicate, in line with the government guidelines.
---
COVID-19: Track and trace in the building
Anyone coming into the building is required to register on the NHS test and trace app. If anyone working in the building develops COVID-19 after visiting the Lloyd's building, they should email LloydsHelpdesk@lloyds.com to inform us that they have tested positive and confirming which dates they were in the building. We will implement our response procedures in line with our Risk Assessment, which includes additional sanitisation to specific areas.
---
Accessing the building
Market participants should only attend One Lime Street if they do not have any COVID-19 symptoms
Only Lloyd's passholders will be permitted access to One Lime Street at this time
Please enter the Lloyd's building via Tower 1 or the main reception only
Please leave the Lloyd's building via Tower 3 and Tower 5 only
---
Class of business timetable
The working week will be split between classes of business to ensure that we are able to maintain social distancing and to enable to market to plan their own return to the Room. We recommend booking appointments in advance as there is limited space for queuing in the building Brokers and underwriters will be able to connect to those outside of Lloyd's via the Digital Booths in the coffee house.
Although the working week is split between classes of business, the building is open to anyone wishing to work from Lloyd's.
Class of business rota
Monday: Financial and Professional lines and Casualty (i.e. Third Party) including FAC reinsurance
Tuesday: Property, Terrorism, Construction (i.e. First Party) including fac reinsurance
Wednesday: Marine and Aviation (i.e. MAT)
Thursday: All Treaty reinsurance, Kidnap and Ransom, Accident and Health, Political Risk, Bloodstock, Energy and Reinsurance
Friday: The Room will be open for all classes
---
What's open
Coffee shop: open for take away only (including drinks, snack, breakfast items, fruit and pre-packed sandwiches). You can order in advance through the UPAY app . We are no longer able to offer seating inside the café or restaurant, but we have provided seating outside by One Under Lime. You may bring your own food or drink in, but there is no storage or cold store provision. Redemption Coffee will also be open from 17 May
Meeting rooms: a range of breakout areas in the coffee shop and the meeting rooms located near reception will be available
Bike racks: we have added additional bike racks for you to use
Shower facilities: these are available, but you will be required to turn the shower number tag on the board in each bathroom to 'red' for occupied. Please leave the tag as 'occupied' so our cleaners know to sanitise this facility before the next user. Towels will be available from reception and should be placed in the towel bin once you have finished
Lifts: these will be open, but will be limited to three people per lift
Cloakroom: the upper basement cloakroom will be open, with the addition of three changing cubicles against the backwall
Toilets: all facilities will be open throughout the building and will be cleaned regularly 
Wellbeing centre: open as usual for Lloyd's passholders only


What's temporarily closed
Camera room: this will be closed for the time being. If you have lost your pass or require a new one, please contact the camera room in advance to arrange this: cameraroom@lloyds.com. You will be able to collect your pass from the events desk in the main reception
Coffee shop/restaurant seating: seating areas in the coffee shop and restaurant are closed but there is outside seating at the side of One Under Lime
Events and tours: we are unable to run events or tours of the building at this time
Lloyd's shop: will remain closed until further notice
Claire's barber: will remain closed until further notice
---
Digital enhancements
We have taken this opportunity to accelerate the implementation of digital enhancements and technology to complement and connect with the best features of the physical Underwriting Room, as part of our Future at Lloyd's ambition. This includes:

Digital Booths: With enhanced network connectivity, greater privacy and screens, we're testing Digital Booth formats to offer you a better virtual meeting experience with clients and colleagues who are outside of the Underwriting Room. Located in the coffee shop, they will be allocated on a first come first served basis and are designed to be used for short periods of time only.

Connect Bar: Located on the Ground Floor, we are creating a 'connect bar' for market participants to receive training and assistance with virtual meeting platforms, tools and products

Faster Wifi: We have improved the wifi on all underwriting floors to ensure it is faster and easier to connect to wherever you are in the building

New screens: We have improved some of the digital signage within the Underwriting Room to help communicate key information for the market
---
Virtual Room
The Virtual Room enables brokers and underwriters to connect and collaborate online alongside the physical trading environment. It is open to all classes of business in the UK and we encourage you to sign up if you are yet to do so.
Since its launch in September with the first cohort of market users operating in US property, we have undertaken extensive user testing to gather feedback on how we can enhance the user experience. This includes the new Meet Now / Meet Later functionality which enables calendar integration between the Virtual Room and users' own calendars. And we won't be stopping there – look out for more enhancements coming soon!
More information:
For further information on what you need to do to get started, including a demo, please contact virtualroom@lloyds.com
If you are already using the Virtual Room and want to set up additional users across all classes of business, please email us
You can find out more about our work to date on the Virtual Room in our Future at Lloyd's blogs and in our newsletter. To subscribe, please register to receive our monthly newsletter and sign up to receive updates on all things related to the Future at Lloyd's and the opportunity to get involved and take part in research.
---
Future of the Underwriting Room
As our ways of working change and we embrace digitisation, we have a once-in-a-generation opportunity to shape the future design of the iconic Underwriting Room and supporting spaces in the Lloyd's building. That's why we completed an extensive consultation throughout Q1 2021 to explore different needs and future requirements for the shared spaces and services within the Lloyd's building, as well as how these interact with different digital solutions. We're now incorporating your feedback into the final vision, which we look forward to sharing with you in Q2 2021. 
---