Current guidance on accessing the Underwriting Room
Read the latest information on accessing the Room and the processes and procedures in place, updated 05 January 2021.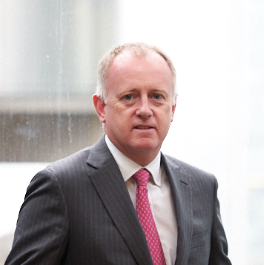 Latest update: The UK Government's update on the road map out of lockdown is expected week commencing February 22 2021. The easing of restrictions is likely to be very gradual, and Lloyd's is working through plans for how and when we can reopen both the Underwriting Room and the Corporation offices in a safe manner. 

Our current expectation is that we will look to reopen the Underwriting Room after Easter from 12 April or following the bank holiday on 4 May, depending on the steer from the Government. Looking after safety our Corporation and market is paramount, and with social distancing measures set to continue, it is highly likely that we will reinstate our class of business rota to ensure we maintain social distancing and do not exceed 45% capacity on the underwriting floors.

Once we have seen the road map from the Government, we will update accordingly.

If you have any questions, please get in touch with coronavirusmarketenquiries@lloyds.com. 
We are opening the Virtual Room to all classes of business and encourage you to sign up. Since its launch in September with the first cohort of market users operating in US property, we have undertaken extensive user testing to gather feedback on how we can enhance the user experience. While we have made initial improvements, including a team view and updating profile information, we are now preparing to release a feature that has been a key ask from current users. Meet Now / Meet Later – available in February – will enable calendar integration between the Virtual Room and users' own calendars. Users will be able to book a meeting from the Virtual Room, while syncing up with their work calendar. And we won't be stopping there - with more improvements in the pipeline, including Video and Voice Calling, and further user testing to gather feedback we are committed to delivering an efficient and effective way for underwriters and brokers to continue to do business remotely.

• For further information on what you need to do to get started, including a demo, please contact virtualroom@lloyds.com.
• If you are already using the Virtual Room and want to set up additional users across all classes of business, please email us. 
• You can find out more about our work to date on the Virtual Room in our Future at Lloyd's blogs and in our newsletter. To subscribe, please register to receive our monthly newsletter and sign up to receive updates on all things related to the Future at Lloyd's and the opportunity to get involved and take part in research.
Face coverings
Face coverings are mandatory in all public areas of the building. This includes Lloyd's reception, lift lobbies and lifts, bathrooms, the coffee shop and when walking around the Underwriting Room. These can be removed when at the Box or in meetings.
Face coverings can be removed if you are speaking to, or providing assistance to, someone who relies on lip reading, clear sound or facial expression to communicate, in line with the government guidelines.
COVID-19: Track and trace in the building
If anyone working in the building develops COVID-19 after visiting the Lloyd's building, they should email LloydsHelpdesk@lloyds.com to inform us that they have tested positive and confirming which dates they were in the building. We will then issue an email to our contacts at managing agents and brokers to confirm that a case has been reported and what day this took place and provide information to Public Health England as required. Anyone coming into the building is required to register on the NHS test and trace app.
We will implement our response procedures in line with our Risk Assessment, which includes additional sanitisation to specific areas.
Accessing the building
Market participants should only attend One Lime Street if they do not have any COVID-19 symptoms
Only Lloyd's passholders will be permitted access to One Lime Street at this time
Please enter the Lloyd's building via Tower 1 or the main reception only
Please leave the Lloyd's building via Tower 3 and Tower 5 only
What's open
Bike racks: we have added additional bike racks for you to use
Shower facilities: these are available, but you will be required to turn the shower number tag on the board in each bathroom to 'red' for occupied. Please leave the tag as 'occupied' so our cleaners know to sanitize this facility before the next user. Towels will be available from outside the shower room and should be placed in the towel bin once you have finished
Lifts: these will be open, but will be limited to three people per lift
Cloakroom: the upper basement cloakroom will be open, with the addition of three changing cubicles against the backwall
Toilets: all facilities will be open throughout the building and will be cleaned regularly
What's temporarily closed
Camera room: this will be closed for the time being. If you have lost your pass or require a new one, please contact the camera room in advance to arrange this cameraroom@lloyds.com. You will be able to collect your pass from the events desk in the main reception
Coffee shop: closed until further notice
Meeting rooms: Will remain closed until further notice.
Events and tours: we are unable to run events or tours of the building at the moment
Lloyd's shop: will remain closed until further notice
One Under Lime/Redemption Coffee: will remain closed until further notice
Claire's barber: will remain closed until further notice