News and insight
Find articles and reports about global events and trends impacting the Lloyd's market, Corporation and wider world of risk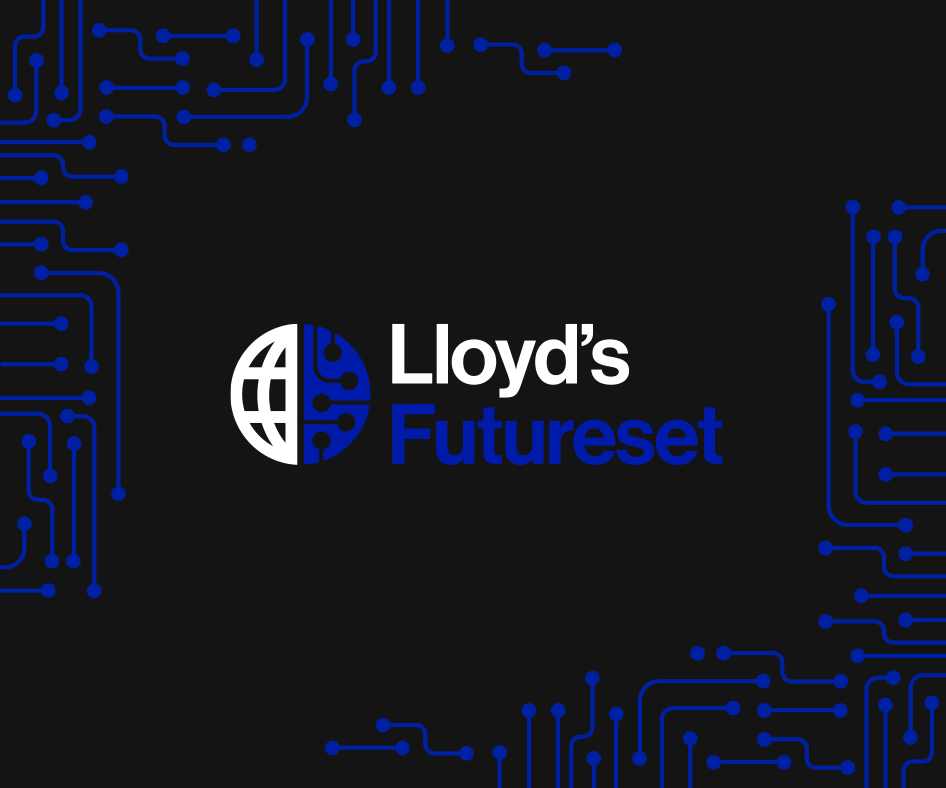 Lloyd's Futureset
The emerging and systemic risk landscape looks set to be more challenging than ever. Rising to these challenges means being informed and staying connected. Futureset is a new, comprehensive resource created by Lloyd's to help you stay ahead of developments. Through a combination of expert interviews, video masterclasses, exclusive insight reports and opportunities to connect, Futureset is here to equip you with all you need to face bravely into the future.
News & communications
News
Articles about global events and trends impacting on the Lloyd's insurance market, Lloyd's Corporation and wider world of risk.
Market communications
Lloyd's regularly issues important communications to the Lloyd's market including regulatory updates, market bulletins and information about upcoming events.
Mind of the market
Expert views, news and insights from different companies who are part of the Lloyd's market on the key risk and (re) insurance issues impacting the industry.
Brexit transfer
As a consequence of Brexit, on 30 December 2020, certain policies were transferred from the Members to Lloyd's Insurance Company S.A. under a Part VII transfer scheme.
Covid-19 information hub
This section provides you with all our latest news and updates on Lloyd's response to COVID-19. We will continue to update this section with additional information and guidance, as the situation develops.
Events at Lloyd's
Throughout the year we host a range of global events for businesses in the Lloyd's market.
Press releases
Stay up to date with the latest press releases from Lloyd's
Innovations & risk insight
Lloyd's Lab
The Lloyd's Lab is the home of InsurTech at Lloyd's and is based in our iconic building in Lime Street.
Risk reports
Our reports explore the latest thinking on emerging risks and the implications for insurance.
City risk index
The Lloyd's City Risk Index shows how much economic output 279 cities would lose annually on average (GDP@Risk) from 22 man-made and natural threats.
Product innovation facility
The Product Innovation Facility is a commitment to nurturing a "safe space" for underwriters to experiment with new ideas in a controlled way, which balances the need for appropriate oversight with the risk of not innovating fast enough.
Disaster risk facility
The Disaster Risk Facility looks at closing insurance gaps around the world through development and provision of contingent risk financing solutions to mitigate the human and financial impacts of natural hazard and other catastrophic risks.
Market insights
Insights hub
The Insights Hub is our next generation data analysis platform for the Lloyd's market. This site will save you time and money in producing common Lloyd's market analysis and provide powerful data visualisations and benchmarks never shared before to drive performance.
Data & research
Data and research produced by Lloyd's, including market intelligence, statistics relating to Lloyd's and the syndicate map.
Market insight reports
Our market insight reports strive to enhance Lloyd's capabilities in the insurance product space by focusing on thought-leadership, best practice and efficient use of data.