Lloyd's aim is to build a diverse, inclusive environment that reflects the global markets we work in and in which everyone is treated with dignity and respect. We will invest in attracting the best talent to Lloyd's, making sure recruitment is targeted at bringing in the skills we need to evolve. We will develop a talent pipeline that provides us with the key capabilities we will need for the future. To also create a culture in which every employee fulfils their full potential, ensuring that leaders role-model the behaviours we expect in ourselves and others.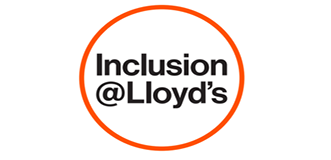 Inclusion@Lloyd's
Inclusion@Lloyd's is the steering group for diversity and inclusion strategy, governance and best practice in the Lloyd's market. Made up of C-suite executives from 15 organisations, its mission is to champion and facilitate awareness and adoption of diversity and inclusion best practice to attract and retain the best talent.
Dive In festival
Dive In is the international festival for diversity and inclusion in insurance.

Dive In is helping insurance get fit for the future, highlighting the business case for diverse and inclusive workplaces and providing practical ideas and inspiration for how to bring about positive change.