Lloyd's can be proud of the strength and resilience it has demonstrated in the face of the COVID-19 pandemic.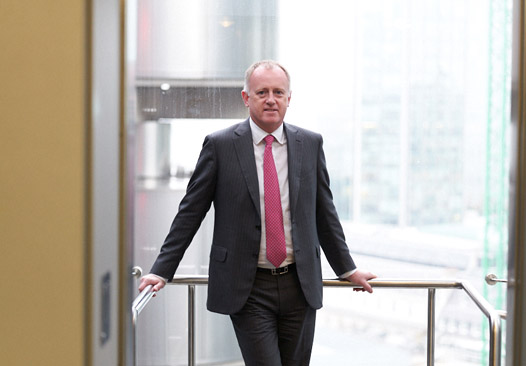 As the world begins to recover from one of the most challenging periods in living memory, Lloyd's can be proud of the strength and resilience it has demonstrated in the face of the COVID-19 pandemic, as well as the unwavering commitment to our people, our customers, and the communities in which we serve.

Throughout 2020 Lloyd's has provided critical financial support to our customers, who have trusted us to be there in their time of need – and we have done so at pace, with gross COVID-19 claims paid expected to reach £6.2bn. Alongside our customers we have taken care of our people as they have navigated their way through the many challenges of remote working, in addition the market adapting to digital trading and ways of working almost overnight. We were delighted to provide almost 200 charitable organisations with a £15m package of support to ensure they were able to deliver vital services to those in need.
While 2020 will forever be remembered as the 'year of COVID-19', the market has suffered threats from two other fronts: the first has been the uncertainty and turmoil driven by Brexit; the second being a significant increase in the number of natural catastrophe events. 2020 was the fifth largest catastrophe year on record, with twenty-eight insured events costing more than £1bn each. By way of comparison, in 2017 (the year of Hurricanes Harvey, Irma and Maria), there were eighteen of these insured events.
Notwithstanding these challenges we have made strong progress against our three strategic priorities of performance, digitalisation and culture. Notably, the market has proven its ability to take action to improve performance and we can see the impacts of those efforts through the significant turnaround in our underlying underwriting performance. With the publication of Blueprint Two, our two-year digitalisation programme to deliver the Future at Lloyd's, we have already reached a number of key milestones in our ambition to become the world's most advanced insurance marketplace. We have also made encouraging strides in our commitment to transform our shared culture, with this year's survey results demonstrating positive, action-led change.
Returning to long-term sustainable profitability
Having embarked on a three-year journey to improve underwriting performance, Lloyd's 2020 results demonstrate solid year-on-year progress. Our strong underlying underwriting performance is a testament to the performance management and underwriting action taken by both the Corporation and the market over the past three years, and we are really starting to see the impact of that action flow through the Lloyd's portfolio.
While Lloyd's has reported an aggregated loss of £0.9bn, this was driven by incurred COVID-19 losses of £3.4bn, adding 13.3% to the market's combined operating ratio of 110.3%. Alongside COVID-19, the busy natural catastrophe season amounted to an additional £2.5bn of major claims. Despite those challenges, the market's combined ratio has shown substantial improvement over the past three years, dropping to 97.0% in 2020, excluding COVID-19 claims. This represents a 5.1 percentage point improvement on 2019 (102.1%) and a 7.5 percentage point improvement on 2018 (104.5%). We are further encouraged by a 5.4 percentage point improvement in the attritional loss ratio when compared with 2019, which has dropped to 51.9%.
Gross written premiums of £35.5bn represent a 1.2% reduction over the same period in 2019. Favourable market conditions, driven by accelerated positive rate throughout 2020, saw the market achieve an average risk adjusted rate increase of 10.8%. This was offset by a 12.0% reduction in business volumes across the market, reflecting the market's continued focus on the quality of the business it underwrites.
The 2020 expense ratio saw a 1.5% improvement dropping to 37.2% (2019: 38.7%), and will remain a key area of focus, with the Blueprint Two programme central to tackling operating expenses across the market.
In 2020, the market's net resources increased by 10.8% to £33.9bn as at 30 December 2020 (2019: £30.6bn), reinforcing the exceptional strength of Lloyd's balance sheet with a central solvency ratio of 209%. Our exceptional financial strength prompted Fitch Ratings to reaffirm its AA- (Very Strong) rating and remove the negative watch. This sits alongside our A+ (Strong) rating with Standard & Poor's, and A (Excellent) with A.M. Best.
Delivering on our commitments and ambitions 
The pandemic highlighted the importance of our ambition to digitalise the marketplace, and 2020 saw substantial progress made on the next phase of our Future at Lloyd's journey with the publication of Blueprint Two in November. Despite scaling back some activities and refocusing our key priorities due to COVID-19, we delivered a substantial number of improvements for the market. This included: streamlining the claims process to support customers; automating lower value claims transactions; establishing the virtual Underwriting Room; and launching our new Funds at Lloyd's portal. The comprehensive programme detailed in Blueprint Two intends to deliver revolutionary change for the market, ensuring it is digital from start to finish, with data at the core.
It is imperative that we evolve the culture of the Lloyd's market and in 2020 we fulfilled all of our 2019 culture commitments; from launching the Lloyd's Culture Dashboard and publishing the market culture toolkit, to setting gender targets and running our annual culture survey for a second time. The results of the survey demonstrate notable progress in the experience of women working in the Lloyd's market over the past 18 months following targeted action to drive change at pace. We also saw improvements across the four priority areas that we originally identified as foundational to driving cultural change: gender balance, speaking up, wellbeing and leadership. That said, we must take action to improve the experience of Black, Asian and Minority Ethnic colleagues and ensure that we attract and nurture talent from every community. Culture change is hard, but we've made good progress in our collective efforts to drive gender parity and have shown that by working together we can accelerate the cultural transformation of the Lloyd's market.
Building back braver
Looking ahead to 2021, it is clear that our purpose of sharing risk to create a braver world has never been more important. That is why we are placing 'purpose' as our fourth strategic  pillar alongside performance, digitalisation and culture. Fundamentally, it means ensuring our market is set up for long term sustainability, that we continue to innovate new products and services, and that we continue to build the trust of our customers.
As the world shifts from the tangible to the intangible, amid rapid digitalisation and economies rebuilding in the aftermath of the pandemic, we must build back not only better, but braver, with sustainability at the core of our decisions and actions. In December 2020, we published Lloyd's first Environmental, Social and Governance (ESG) Report, setting out our plan to transition to a more sustainable (re)insurance marketplace. The report builds on Lloyd's existing ESG work with a comprehensive market-wide strategy that aligns with the United Nations Sustainable Development Goals and supports the principles set out in the Paris Agreement. Importantly, we have made a number of underwriting and investment commitments to support the global transition to net zero.
While we work towards a much greener future, Lloyd's has a unique position and opportunity to bring together communities, businesses, insurers and governments. In 2020 we committed £15m in seed capital investment to build and launch Futureset, our new global platform dedicated to driving greater societal and economic resilience in the face of an increasingly uncertain future. Throughout 2021, Futureset will focus on the landscape of systemic risk, as well as examining the growing global risks brought about by climate change – and most importantly, driving the delivery of sustainable solutions.
Finally, I would like to thank our people for their hard work and dedication during an extremely challenging period. I am proud of the way they have adapted to their changing circumstances while continuing to deliver progress against our three strategic priorities.
As we look back on 2020, we can be proud of the way Lloyd's has stood up and demonstrated its resilience through an incredibly difficult period. We are in a strong position to weather the ongoing impact of the pandemic and we must continue to understand how we can take positive action to help society get back on its feet, and to ensure our market remains sustainable for the long-term.
John Neal
Chief Executive Officer