Lloyd's has shown it can withstand the effects of an unexpected and unprecedented disaster.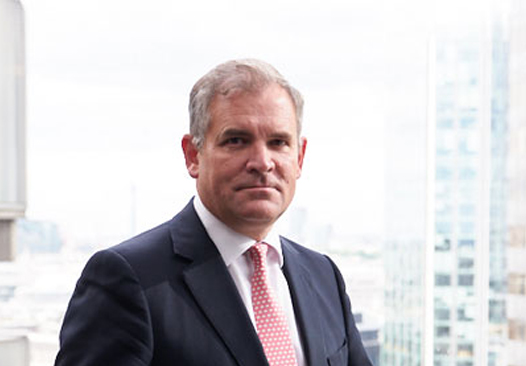 2020 has been a year like no other, with the impacts of COVID-19 having devastating consequences for businesses, communities and the global economy. Despite the challenges that the pandemic has presented, Lloyd's has shown that it can withstand the effects of an unexpected and unprecedented disaster, whilst working with governments and organisations around the world to identify how we can learn from the past year to reduce the impact of potential future systemic risks.

Operationally, we were able to adapt quickly to change, made possible by the work underway as part of our Future at Lloyd's strategy. Despite having to close the Underwriting Room for much of the year – the first time in Lloyd's history – we were able to continue to underwrite business effectively and pay claims promptly due to our emergency protocol procedures and our work to move many of our systems online. We launched the Virtual Room in September, successfully enabling brokers and underwriters to connect online, and we now have over 50 organisations signed up; and thanks to the hard work and dedication of our technical teams to implement new systems and processes, Corporation employees were able to work successfully from home and deliver against all of our priorities.
Our robust financial strength means we have been able to pay £21.4bn in gross claims to support our customers. Whilst COVID-19 accounted for the majority of our major claims, natural catastrophe events also had a significant impact. In 2020, Lloyd's net resources increased by 10.7% to £33.9bn, reflecting our strong balance sheet and a central solvency ratio of 209%.
In a challenging year for the market, Lloyd's significantly improved its underlying performance, with the combined ratio improving to 97.0% in 2020, excluding COVID-19 claims, as a result of sustained improvement in the attritional loss ratio. This progress is attributable to the market's commitment to better underwriting discipline, supported by increases in pricing across all classes of business.
Alongside our performance progress, Lloyd's made significant progress in driving culture change across our market, including setting publicly accountable gender targets, as well as committing to a series of actions to improve the experience of Black, Asian and Minority Ethnic colleagues and to build a more inclusive environment for those working in the market.
However, we can and will do more. The events of 2020 have accelerated critical conversations, commitments and actions across businesses, economies and society to tackle some of the most challenging and urgent issues we collectively face. As the world slowly emerges from the impacts of the COVID-19 pandemic, it does so with an enormous opportunity to take positive action to build back better.
In December, we published our first market-wide Environmental, Social and Governance (ESG) report, with an ambition to integrate sustainability into all of Lloyd's business activities; from playing our part in the global transition to net zero through the risks we share and the investments we make, to the way in which we support societal progress more broadly. This report sets out how Lloyd's will build on the critical role we play, in alignment with the United Nations Sustainable Development Goals and in support of the principles set out in the Paris Agreement. Importantly, for the first time we have set targets for responsible underwriting and investment to help accelerate society's transition from fossil fuel dependency towards renewable energy sources.
As the world continues to digitalise rapidly and economies begin to rebuild in the aftermath of the COVID-19 pandemic, innovation to deliver better products and services for our customers has never been more important. To that end, the Lloyd's Lab went from strength to strength, working with InsurTechs to provide some of the capabilities needed to protect us in the future. This included exploring the application of an epidemic tracker to better evaluate and underwrite pandemic risk and solutions to help close the insurance gap for systemic risks. Alongside this, our Product Innovation Facility focused on developing products to respond to an accelerated shift towards intangible-driven business models during the pandemic.
In July, we approved and supported the launch of our first public-private syndicate set up to insure the storage and transportation of a COVID-19 vaccine to emerging economies, as well as the launch of Lloyd's Global Health Risk Facility (GHRF) which is intended to make billions of dollars of insurance coverage available, together with risk mitigation services to help protect and support the global distribution of COVID-19 vaccines as well as critical health commodities.
Crucial to all of this is the digitalisation of the market. During the past year we have been able to develop the thinking behind the ambition of Blueprint One and lay the foundations to support the next phase of transformation, which was published in November in Blueprint Two. Blueprint Two outlines the delivery plan to build the most advanced insurance marketplace in the world and sets out tangible solutions that will radically shift the market to a digital ecosystem, powered by data and technology – ultimately delivering greater efficiency and better value for our customers.
We completed the merger of the Council and Franchise Board in June, allowing us to combine robust and accountable governance with the ability to make swift decisions when necessary; the importance of which has been highlighted throughout the COVID-19 pandemic. During the year several people left both Board and Council, mainly as a result of the merger. Albert Benchimol, Robert Childs, Dominick Hoare and Christian Noyer left the Council and Mike Bracken, Mark Cloutier, Charles Franks, Jon Hancock, Nigel Hinshelwood, Patricia Jackson and Richard Keers left the Franchise Board. I would like to thank them all for their service to Lloyd's over many years. We welcomed Angela CrawfordIngle to the Franchise Board in January, and she is now a member of Council.
I would also like to thank all members of the Corporation staff and all members of the market for their hard work and flexibility throughout the year, to ensure that the market remained open for business to support our customers during this exceptional time.
One of the positive things that has come out of 2020 has been to reinforce the value of what we do. Our role in helping businesses and communities get back on their feet following a disaster and build resilience to the challenges the future will bring has never been more vital. That is why we are committed to making further progress against our four priorities of culture transformation, the digitisation of our market, the return to long-term sustainable performance, and delivering on our purpose of sharing risk to create a braver world.
Bruce Carnegie Brown
Chairman