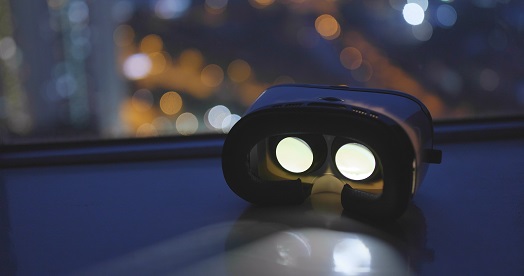 Performance: silent cyber
Lloyd's has shown leadership on 'silent cyber' exposures, where cyber cover is neither explicitly included nor excluded from insurance policies.
The issue has arisen in recent years because most traditional insurance policies were not originally designed to cover cyber risks; nevertheless, these policies can now trigger coverage for a cyber event.
In July 2019, Lloyd's asked syndicates to provide more detail about the cyber cover they provide to close this potential exposure gap and provide clarity for customers given the potential for widespread losses arising from cyber events.
Effective from January 2020, all Lloyd's syndicates are now required to clearly state whether first party property damage policies either include or exclude cyber cover. 
This means Lloyd's policyholders, brokers and syndicates will all benefit from this greater clarity. Customers will understand exactly how their policy responds to a cyber loss and whether they need to consider additional protection, such as a specific cyber insurance policy, brokers will be able to offer better advice to their customers, and syndicates will be able to assess, price and quantify their exposures more accurately. 
At the same time, Lloyd's is encouraging innovation across the market to provide new solutions to meet customers' needs. 
Several other large insurance groups have followed Lloyd's example and publicly stated their intention to provide clarity of coverage in the same way.
Culture: family policies
Lloyd's was proud to launch new market-leading care policies during 2019, which provide Corporation employees globally with the support they need to enjoy fulfilling and healthy work and home lives. The new policies offer significant benefits over statutory entitlements and, in some cases, provide new rights to employees which are not available under statute. This initiative is part of our commitment to creating a first-class working environment, with new agile ways of working rooted in an inclusive culture, to attract and retain the most talented and diverse people in the world.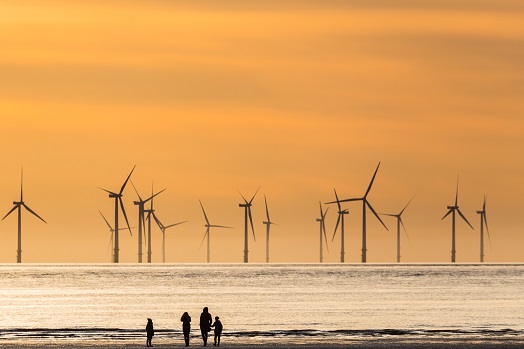 In 2019, we introduced:
Enhanced family care provisions
Lloyd's now provides 26 weeks of paid leave for primary or secondary care givers starting a family, with an additional four weeks full pay to support a phased return to work. It is not gender-specific and applies regardless of how our people want to start a family, and regardless of length of service.
Emergency leave
To support our people with unforeseen challenges, regardless of whether they are family-related or not, we introduced five days of paid emergency leave.
Sabbaticals 
Our people now have the option to take some time out to focus on what matters most to them, with one month paid leave for sabbaticals of between two and 12 months. 
Flexible working practices
To create a more agile and modern working environment for our people, they can work and dress to suit their day. 
Strategy: Lloyd's Product Launchpad
Lloyd's launched a new initiative to speed up re/insurance product development for complex and non-standard risks, called the Lloyd's Product Launchpad.
The PIF, which is backed by 27 managing agents and has a shared capacity of almost £150 million, will explore risks that do not easily fit the traditional insurance market, such as those relating to intangible assets and new technologies.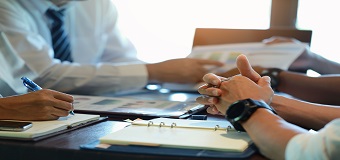 The Lloyd's Product Launchpad is an important step towards building a marketplace that offers even better value for the changing and diverse needs of customers through highly responsive, cutting-edge risk management products and services. 
The first new parametric policy developed by Lloyd's Product Launchpad members was launched in September 2019. In March 2020, Lloyd's Product Launchpad members launched a first of its kind crypto-insurance policy to protect against losses arising from the theft of cryptocurrency held in online (or hot) wallets. 
Money flows into the crypto asset market, losses from hacks are on the rise. Cryptocurrency companies are therefore looking for ways to protect their digital assets and, by working closely with Lloyd's underwriters, to insure losses that do slip through the net.

Lloyd's Lab
Lloyd's is partnering with the brightest and best talent from the InsurTech sector to develop new ideas, new ways of working and to better serve our customers.
The Lloyd's Lab is the home of InsurTech and is a leading hub for technology-led innovation, with more than 500 international InsurTechs applying to join the Lab in its first two years. 
Successful companies join the Lab for a ten-week programme, where they work with insurers in the Lloyd's market to develop and test their ideas, using the expertise and experience of their mentors to add value to the Lloyd's market. 
In the first three cohorts, start-ups, entrepreneurs and businesses have presented ideas ranging from live-streaming drones to event-based parametric insurance solutions for catastrophic flooding and on-demand insurance for the gig economy.  
In 2019, Lloyd's invested in Layr, a cloud-based platform that helps small businesses buy liability insurance. Other success stories include Parsyl, which provides an internet-of-things sensor that can help protect sensitive shipments; FloodFlash, which installs flood sensors to speed up claims payments; and ClimaCell, which uses micro-weather forecasting to help customers reduce their exposure to meteorological events. 
Since the launch of the Future at Lloyd's strategy, the Lab has expanded its scope to promote greater collaboration between Lloyd's expert underwriters and brokers, customers and capital providers.  
The fourth cohort of the Lloyd's Lab starts on 27 April 2020, with start-ups focusing on four key themes: data and models; new insurance products and markets; future of transportation; and cyber.
Responsible business
The Lloyd's market supports global economic growth, and helps nations, businesses and communities improve resilience to, and recover more quickly from, disasters.
The Corporation is building on this work to become a responsible business leader, operating in a way that makes our people feel proud of their contribution to society. Our programmes focus on four key themes which are integral to Lloyd's and the wider insurance sector. These are: innovation; managing risk; building resilient communities; and empowering individuals to reach their potential.
Lloyd's is also a signatory to the United Nations Global Compact, and we will be reporting for the first time this year.
The Corporation has three charities – Lloyd's Charities Trust, Lloyd's Patriotic Fund and Lloyd's Tercentenary Research Foundation – and a volunteer initiative supported by the Lloyd's market in London, Lloyd's Community Programme.
Lloyd's Community Programme's flagship summer placement programme, delivered in partnership with The Brokerage, is just one of the ways we support young people. Running for ten years, the Lloyd's market hosted 65 paid placements in 17 companies across the sector in 2019. A quarter of students return to their host company after their work placement, while 60% stay working in financial services five years on. Lawrence worked as an intern at Beazley. "Every day was different, and I could see the impact I make," he said. "The experience has helped me decide to study computer science at university and opened up the idea of working within the insurance industry in the future."
The programme is building a pipeline of future talent within the Lloyd's market by accessing a diverse talent pool that brings innovation to the sector, and by helping young people achieve their potential.
Lloyd's Europe
Lloyd's Europe, which started trading on 2 November 2018 in Brussels, has proved the value of getting ahead of Brexit by making sure we can underwrite European business, whatever the outcome of the UK's negotiations with the European Union on a future trading relationship.
During 2019, the executive committee was put in place with Sonja Rottiers confirmed as Chief Executive Officer, Delphine Marchessaux as Chief Underwriting Officer, Mark Cooper as Chief Market Development Officer and Head of European Branches and Pina Elegant as Head of Human Resources. These additions supported what was already a strong leadership team.
A clear value proposition was developed for all its stakeholders including managing agents, brokers, coverholders (managing general agents) and customers, supported by a more regional focus for Lloyd's existing network of country managers.
In terms of performance, Lloyd's Europe exceeded plan, writing Euro 2.6bn of premium. It was an early adopter of digital placement using structured data only and is now the single largest user of structured placement data for automatic policy creation in the Lloyd's market.
It made good progress on its Part VII transfer and remains on track to complete the work in 2020 as planned. Having put in place a solid foundation for future growth, seen as a significant success by the market, the Lloyd's Europe team is looking to build on 2019's progress throughout 2020.