Intrepid journeys
Lloyd's has been very proud to insure some of the most intrepid journeys made by humankind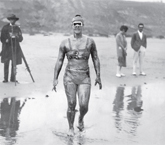 The girl who swam against the tide
In 1926, a young American woman swam the English Channel and beat the existing men's record by nearly two hours – securing a princely return of £1,863 on her Lloyd's premium.
Shortly after 7am on 6 August the 19-year-old Gertrude Ederle, smeared with grease and lanolin, waded into the English Channel at Cap Gris-Nez, France, dived into the water and headed for England.
Born in New York in 1905, Ederle was well equipped for the energy-sapping challenge. One of the greatest swimmers of her generation, she had set numerous world records. In a single afternoon in 1922, she'd broken seven records at Brighton Beach, Brooklyn; and between 1921 and 1925 she held 29 amateur national and world records. Along with Johnny Weissmuller, she was also a member of the successful US swimming team at the Paris Olympics in 1924.
But swimming the English Channel was a real test of strength and endurance. Since 1875, only five men had successfully completed the crossing. For many others, the 21-mile journey through cold, choppy waters, changeable weather, and stinging jellyfish had proved too much. Indeed, Ederle's first attempt 12 months earlier ended after nine hours when her coach believed she was in distress and went to help her. Ederle was resting, but the intervention saw her disqualified. 
By 1926 she was back, this time with new coach Tom Burgess – the second person to have swum the Channel.
She came ashore in Kingsdown, Kent, having crossed the Channel in just 14 hours and 39 minutes. She later told reporters: 'It had to be done. I did it.'
The Coldest Journey
In 2013, Sir Ranulph Fiennes, now 68, had planned to lead his team in an heroic bid to conquer the last Polar challenge – crossing Antarctica in winter.
The journey will take place in almost total darkness, travelling 2,000 miles in temperatures approaching -90°C – some of the world's most brutal and hostile conditions. Apart from completing such an achievement, the 'Ice Team' hopes to raise $10m for Seeing Is Believing, an international initiative to tackle avoidable blindness.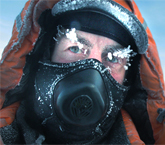 Sir Ranulph, as most people will now know, has been forced to pull out of the endeavour, stricken by his old foe frostbite during a training session in temperatures of -30°C.
The endeavour, however, now lead by traverse manager Brian Newham, will continue without him. They are backed by Lloyd's – and have our most wholehearted good wishes and support.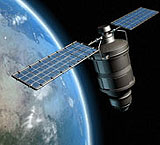 To infinity – and beyond!
We're not Sir Ranulph Fiennes but, here at Lloyd's, we've been pioneers in our own way. And when it comes to human endeavour and achievement, we've provided huge support for innovation.