Sharing risk to create a braver world
Lloyd's is the world's leading insurance and reinsurance marketplace. Through the collective intelligence and risk-sharing expertise of the market's underwriters and brokers, Lloyd's helps to create a braver world.
The Lloyd's market provides the leadership and insight to anticipate and understand risk, and the knowledge to develop relevant, new and innovative forms of insurance for customers globally.
It offers the efficiencies of shared resources and services in a marketplace that covers and shares risks from more than 200 territories, in any industry, at any scale.
And it promises a trusted, enduring partnership built on the confidence that Lloyd's protects what matters most: helping people, businesses and communities to recover in times of need.
Lloyd's began with a few courageous entrepreneurs in a coffee shop. Three centuries later, the Lloyd's market continues that proud tradition, sharing risk in order to protect, build resilience and inspire courage everywhere.
How Lloyd's delivers on its purpose
Everything Lloyd's does is underpinned by one unifying purpose: sharing risk to create a braver world. This purpose speaks to the impact and aspiration of the market and is as true today as it was in Edward Lloyd's coffee shop in 1688.
The stories below symbolise how collectively, the Lloyd's market enables innovative ideas, shares insight and creates lasting partnerships to make a tangible difference for our customers, helping to create a braver, more resilient world.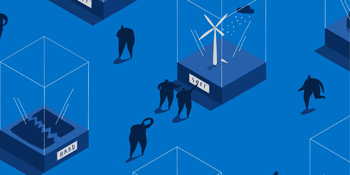 Sharing risk to face catastrophes, GCube
Although the renewable energy landscape is changing, for instance Covid-19 has presented a unique set of challenges for the supply chain of key infrastructure, there are few other industries on which humanity has placed such hope.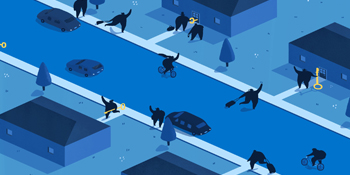 Sharing risk for a sharing economy, Apollo
From property to transportation to music, many industries are being transformed by our new-found love of sharing, a societal change that's having a profound effect on the insurance industry too.
The Braver World
A braver world is a world we need to build - and protect. It will require new levels of courage and creativity, backed by collaborative insurers. And those insurers will come from the Lloyd's market, sharing risk to create a braver world.
Find a broker, syndicate or coverholder