The Lloyd's Innovation Lab continued to go from strength to strength during 2020, delivering two additional programmes targeted at COVID solutions; Fusion – a three-day fast-track programme, and a COVID sprint that ran over the summer. It also began working with insurtechs to provide some of the capabilities needed to protect us in the future including exploring the application of an epidemic tracker to better evaluate and underwrite pandemic risk and solutions to help close the insurance gap for systemic risks. In September Parametrix launched cloud downtime business interruption insurance (the first of its kind) and alongside this, our Lloyd's Product Launchpad focused on developing products to respond to an accelerated shift towards intangible-driven business models in response to COVID-19.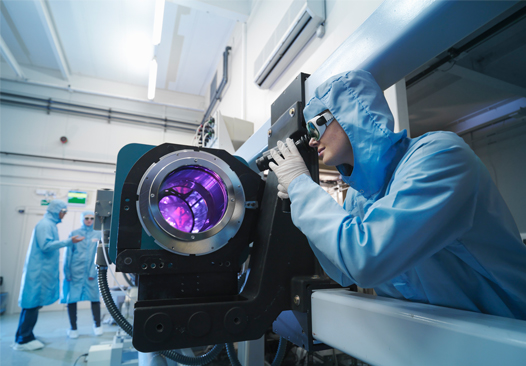 In July we approved and supported the launch of our first public-private syndicate set up to insure the storage and transportation of a COVID-19 vaccine to emerging economies, as well as the launch of Lloyd's Global Health Risk Facility (GHRF) which aims to make billions of dollars of insurance coverage available, together with risk mitigation services to help protect and support the global distribution of COVID-19 vaccines as well as critical health commodities.

2021 is set to be a busy year for the Lloyd's Lab which has already launched Optalitix, our new analytics tool to help us collate and report on catastrophe data. Our sixth cohort will run from April to July with a focus on geopolitics, climate change, claims, and data and model solutions. 
Global Health Risk Facility and Syndicate 1796
Since joining the Lloyd's Lab in October 2018, Parsyl has worked with the Lloyd's market to develop the Global Health Risk Facility (GHRF), anchored by Parsyl's Syndicate 1796, which was set up using our fast-track approval process known as 'syndicate in a box'. Syndicate 1796 is backed by capital from the U.S. International Development Finance Corporation and is the first public-private syndicate created to address a global health emergency in the history of Lloyd's. The GHRF and Syndicate 1796 have been developed by Parsyl in close partnership with Ascot Underwriting as the managing agent, and in cooperation with AXA XL, McGill and Partners and Lloyd's.

The GHRF, which opened for business in January 2021, forms an alliance of insurance and technology partners who together provide a comprehensive insurance and risk mitigation service for the storage and transit of life-saving medical supplies such as temperature sensitive vaccines, diagnostics, PPE and cold chain equipment. The GHRF is the world's dedicated risk facility for COVID-19 related transit and storage risks.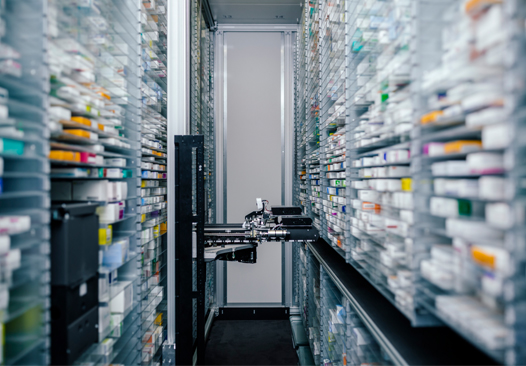 This is a fantastic example of the way in which our global insurance market has come together to deliver an innovative new solution and model for solving complex global risk challenges posed by the pandemic. It helps fill the underinsurance gap and establishes a new approach to insuring these lifesaving health products to ensure global health supply chains are ready to meet the challenge of vaccinating the world against COVID-19.
Lloyd's Product Launchpad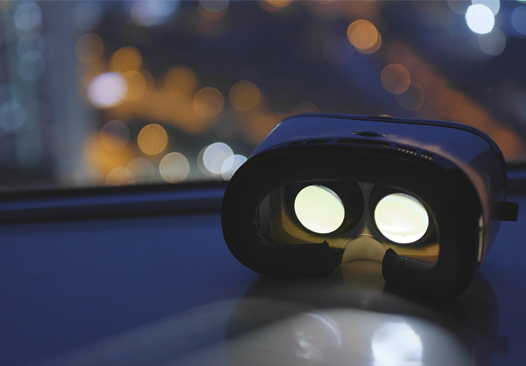 Lloyd's Product Launchpad is a commitment to nurturing a 'safe space' for underwriters to experiment with new ideas in a controlled way. It explores non-standard risks that might not fit the traditional market such as risks relating to intangible assets, new technologies and others.

In February the Lloyd's Product Launchpad launched a new insurance policy to protect cryptocurrency held in online wallets against theft or other malicious hacks. The first of its kind of liability policy, with flexible limits from as little as £1,000, was created by Lloyd's syndicate Atrium in conjunction with Coincover to protect against losses arising from the theft of cryptocurrency held in online, hot wallets. The policy is backed by a panel of other Lloyd's insurers, which includes TMK and Markel, all of whom are members of the Lloyd's Product Launchpad.
Product development related thought leadership was another other key area for the Lloyd's Product Launchpad in 2020. Its specific focus was on 'intangible assets'. This included the publication of Protecting intangible assets: Preparing for a new reality in August. We also launched the 'FutureMinds' programme which involved working with Airmic and various innovative brokers via a virtual programme designed to create new product ideas. This culminated with Beazley launching their Reputation product with Polecat – what we hope is the first of many in the space.

In June, we announced the introduction of a new, non-transferrable, innovation class to encourage product innovation by permitting 2% of managing agents' gross written premium to be written in addition to BAU activities from 1 January 2021. We have already seen the 2% pot being taken up by a number of syndicates and are expecting to see this increase during 2021.