In 2019 we set ourselves the ambition to build the most advanced insurance marketplace in the world through the Future at Lloyd's. 2020 saw substantial progress laying the foundations to support the next phase of transformation.

Despite having to scale back some activities and re-focus our key delivery priorities due to COVID-19, we delivered a huge number of improvements for the market last year including streamlining the claims process to help customers during COVID-19, launching a new pilot for the automation of lower value transactions for settlement, developing the Virtual Room following the temporary closure of the Underwriting Room earlier in March, and launching our new Funds at Lloyd's portal. In November, we published our second Future at Lloyd's blueprint setting out the delivery plan for the next phase of our strategy.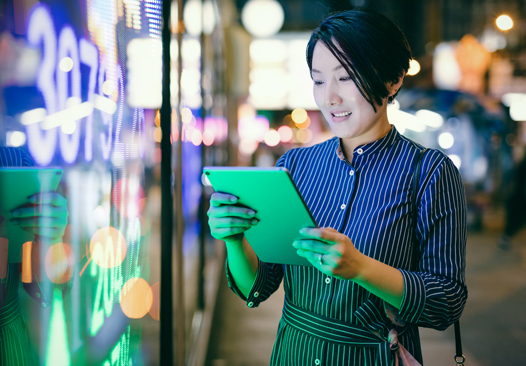 Offering even better solutions for our customers' risks
The Syndicate in a Box (SIAB) framework, which is now integrated into business-as-usual processes at Lloyd's, is designed to create a lower-cost and fast-tracked route into the market for entrepreneurial underwriters. During the year we approved three new syndicates in a box:

Carbon Syndicate 4747 received Lloyd's approval and began underwriting as Syndicate 4747 on 1 July, with stamp capacity of £15 million in year one, estimated to rise to £62.5 million in year three. This specialist syndicate will drive transformation in the London MGA market, operating as an underwriting and data lead with a keen focus on coverholder partnership.

Ascot Parsyl Syndicate 1796 was approved in July. Developed by Parsyl in partnership with Ascot and in cooperation with AXA XL, McGill and Partners and Gavi, the Vaccine Alliance, it is designed to insure both the storage and transportation of a COVID-19 vaccine once developed to emerging economies.

Picnic Syndicate 2460 is managed by Asta and following approval in November, it launched on 1 January 2021. Picnic provides bespoke cover to mutual schemes, including those developed by Picnic Labs (an Australian mutual manager). The book is expected to be focussed on Australian and New Zealand mutuals writing short-tail business and will be accretive business to the Lloyd's market. It estimates a £19m premium in year one and aspires to develop to a full syndicate by its fourth year.
We also approved a new syndicate – Ki – which is a collaboration between Brit & Google Cloud and is a fully digital algorithmically driven 'follow only' syndicate. We also received approval from the UK regulators for our multi Insurance Special Purpose Vehicle to attract new capital to the market.


Simplifying the process of accessing products and services at Lloyd's
Making it easier to access products and services at Lloyd's is one the key ambitions of our Future at Lloyd's strategy. We made significant progress in 2020 including:

Launching a pilot for Small Claims Auto Settlement (SCAS) to reduce admin and speed up claims settlement

Agreeing and completing our stake in the London market's electronic placing platform (PPL), which forms the basis of a new document plus data for complex risks

Working with the market to create a Virtual Room to support the challenges of remote working. Initially, this was for US Property class of business but has since been opened up to all classes of business for those located in the UK, along with new features following feedback from users

Piloting our new Delegated Contract Manager platform for negotiating delegated authority business

Building quote and submission APIs that enable the frictionless form of electronic placement data for submissions and quotes between carriers and brokers

Streamlining the claims process, taking an average of three days off transaction times by reducing the number of people who need to approve less complex claims
Reducing the cost of doing business at Lloyd's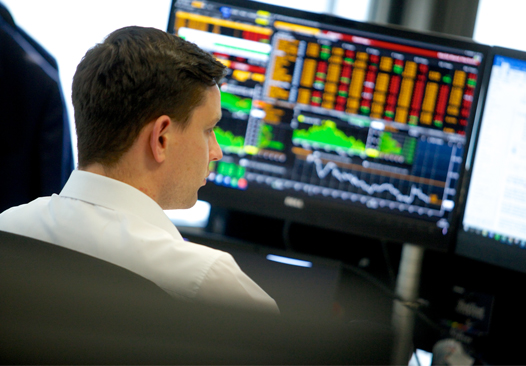 Reducing the cost of doing business at Lloyd's has been a key component of our Future at Lloyd's strategy. Last year we implemented solutions to reduce bureaucracy for claims processing for binding authorities, improve risk standards for managing agents by providing more clarity for Leaders and Followers to reduce the duplication of work, and reduce the need to re-key through new placement APIs that enable data to flow between brokers and carriers.
Funds at Lloyd's portal
In November, we launched our new digital portal to provide members, third-party capital providers and members' agents quick and easy access to their Funds at Lloyd's data. The portal includes a dashboard showing Funds at Lloyd's holdings and valuations, with the ability to customise screens and reports so that users can extract data/information for further analysis. It also provides a secure messaging and document exchange facility between stakeholders and the member services team at Lloyd's, ensuring that personal data is protected at all times.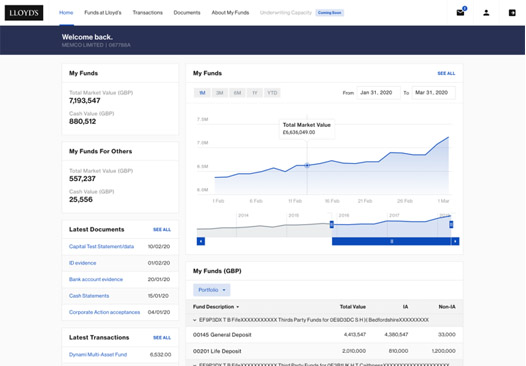 Blueprint Two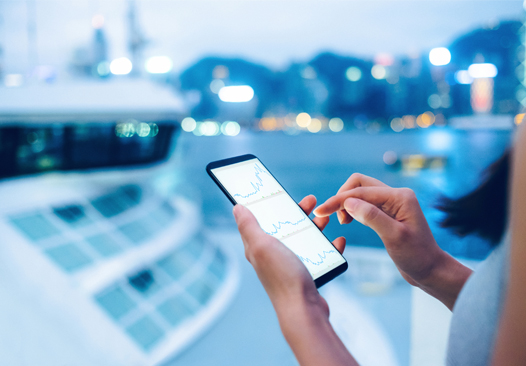 In November we published Blueprint Two, a compelling two-year programme that brings to life the ambitions published in Blueprint One back in September 2019, with tangible solutions that will radically shift the market to a digital ecosystem, powered by data and technology – aimed at ultimately delivering better value at a lower price for our customers. 

The comprehensive programme and priorities detailed in Blueprint Two are intended to deliver truly revolutionary change for the market, ensuring it is digital from start to finish, with data at its core. It builds on the goals set out in Blueprint One, detailing the digital-led change and execution plan to build the solutions over the next two years, transforming the way in which the market operates, designed to make it simpler and more efficient for market participants to trade.
Blueprint Two deliverables include:
Approved and clear data standards that will support the next generation of placement platforms and solutions at Lloyd's
A new Lloyd's marketplace gateway and super-fast processing capability that will allow cover to be evidenced and issued in minutes and simultaneously create technical accounting records
Automated claims recognition, routing and orchestration that will facilitate faster claims payments
The pandemic has demonstrated that we can adapt and do things differently and, if anything, has only increased our hunger to get on and make further change happen. As a market, we have the appetite and energy to execute on our plans for the future and in doing so, we have the makings of real, transformational change. Blueprint Two is our roadmap to get there and we're confident that together we can make it happen.

Delegated Authority in a Box
During 2020 we explored how to fast-track coverholder approvals for innovation experiments through our DA-in-a-Box project. This culminated in the launch of a new pioneering earthquake insurance policy in New Zealand, in partnership with insurance start-up Bounce, which uses cutting-edge technology and real-time GeoNet data to automatically pay customers within five days following a strong earthquake. The new product, Bounce, is designed to provide New Zealanders with affordable earthquake insurance and fast claims payments, to support customers' needs following an earthquake and quickly cover immediate expenses incurred.