When her mother came to England from the Punjab, aged 15, on a 21-day boat journey in 1958, she couldn't speak English, but she could sew. Recently, Kirat found the paper pattern for the first British dress her mother made. Kirat, a brilliant dressmaker herself, made it and is wearing that dress in her portrait to honour her family. Her father arrived in the UK in 1963 for an arranged marriage and the necklace Kirat is wearing in her portrait was a 25th wedding anniversary present, which her father bought for her mother from the Punjab.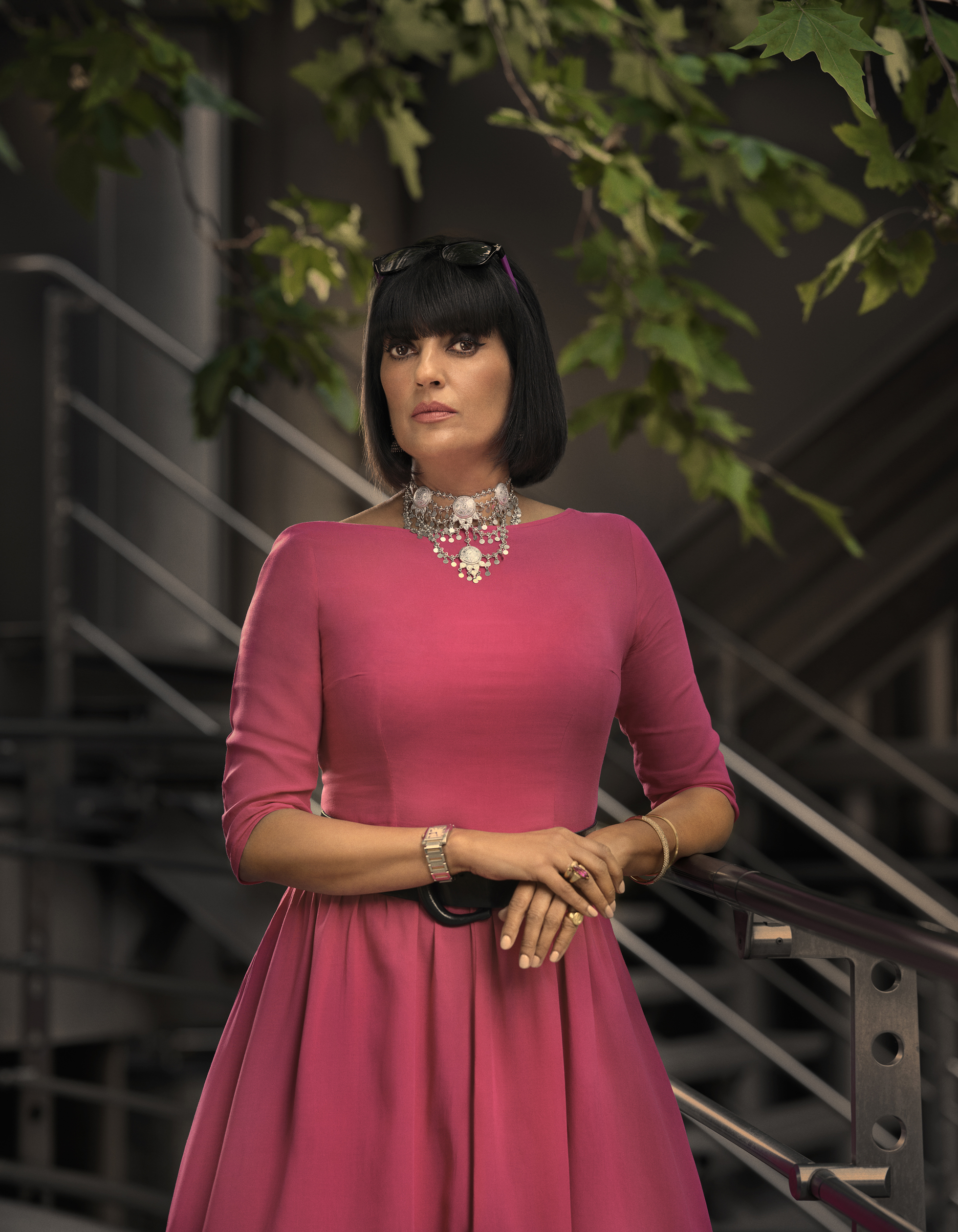 From a young age, Sikh woman of Kirat's generation were traditionally taught to be homemakers in order to marry into a good family so they could look after them.
However, her strict, traditional upbringing created a desire for a different life: 'All I wanted in life was not an arranged marriage, a flat in London and everything else would be a bonus.'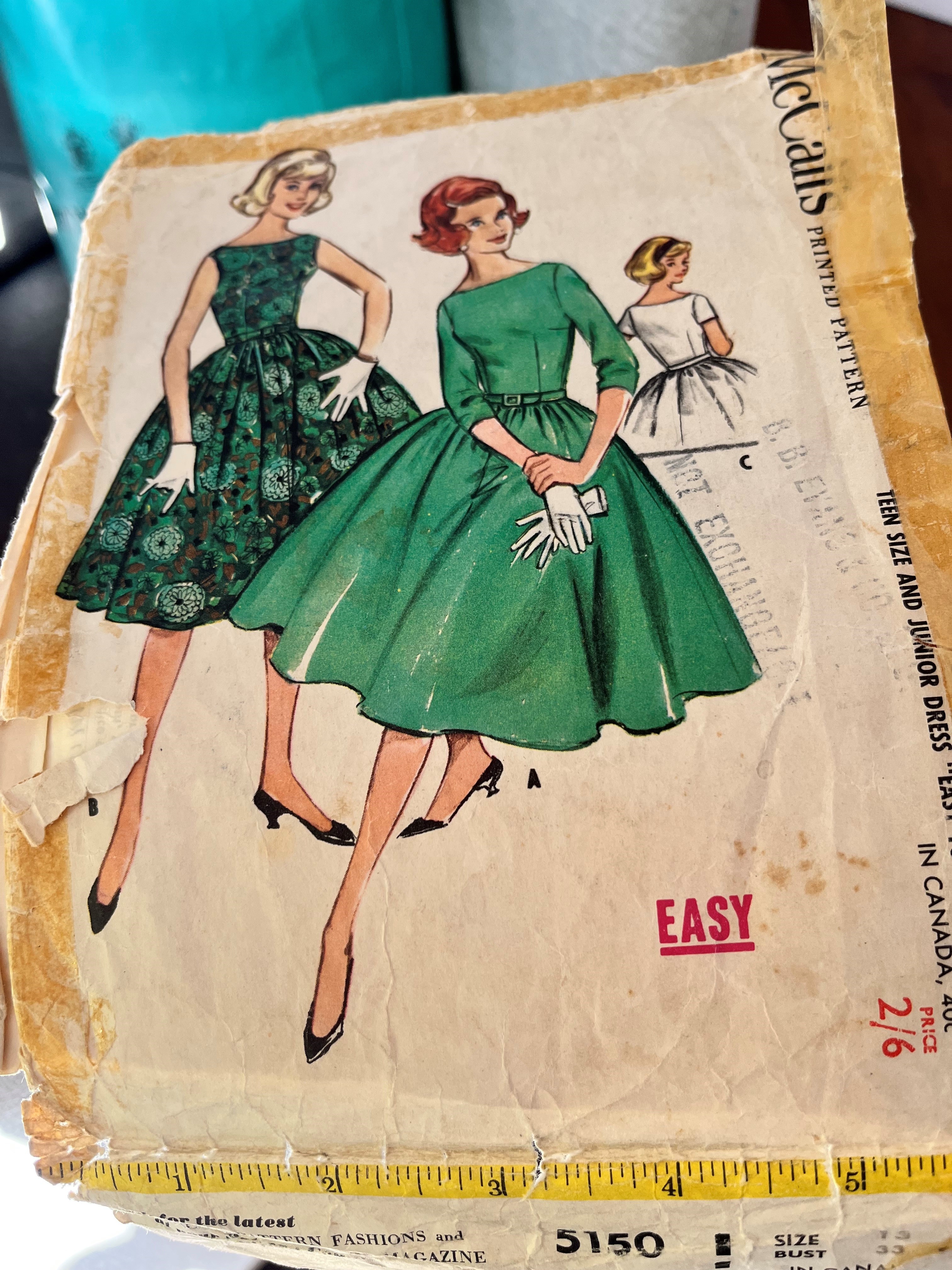 In that, her family are central to her life. Kirat had caring responsibilities from a young age and at various stages throughout her life. In the last few years, she supported her only sibling, her brother, and father through illness, and they both passed away within two years of each other.  At the same time her mother had an accident, her health deteriorated and Kirat became her prime carer.
Kirat has been open about sharing her experiences of caring in a professional context to create awareness and support for all those other unsung caring heroes as the ageing/elder care champion for the Insurance Family Networks. Highly successful Kirat says, 'I feel uncomfortable if carers are stereotyped in a negative way. Everyone's journey is different and unique to them.  Being a carer for my family gives me peace and strength. Yes, it is incredibly hard at times and lonely, but the joy I feel seeing the impact I make is on another level and that is what matters and drives me. I must make life better for others. I can't think of living any other way. For me, the joy of living is the joy of giving and changing the direction of someone's life. That is what success looks like to me.'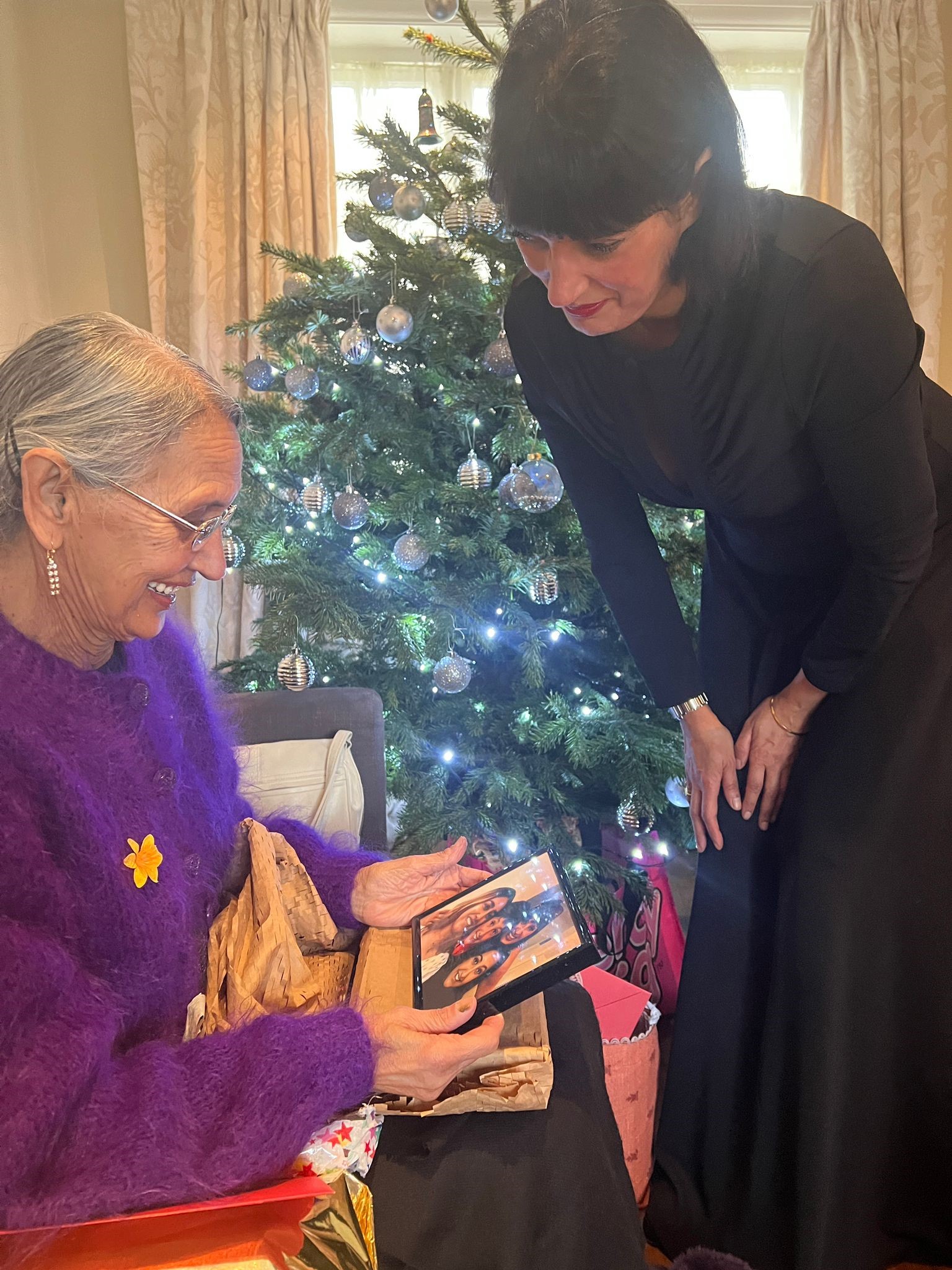 Kirat has brought all that care into all the equity, inclusion and diversity work she does for the insurance sector. Joining the industry in 1995 as a Credit Control Manager, her journey in EID began in 1997. Kirat recalls, 'Inclusion was not at the top of an organisation's agenda back then. Historically, the London market recruited friends and family, so there were not many people like me in the industry. I had no role models or mentors.'
Whilst on a training course, one of the trainers introduced her to the Lloyd's Community programme and so the journey began. Kirat was asked if she would consider supporting young adults in the local Borough who were from diverse and low socio-economic backgrounds with their reading, writing and social skills and due to her background and life experience, Kirat felt she was the perfect choice.  English not being her first language, she was seen as a role model to young adults, specifically the young girls from very strict backgrounds like Kirat's.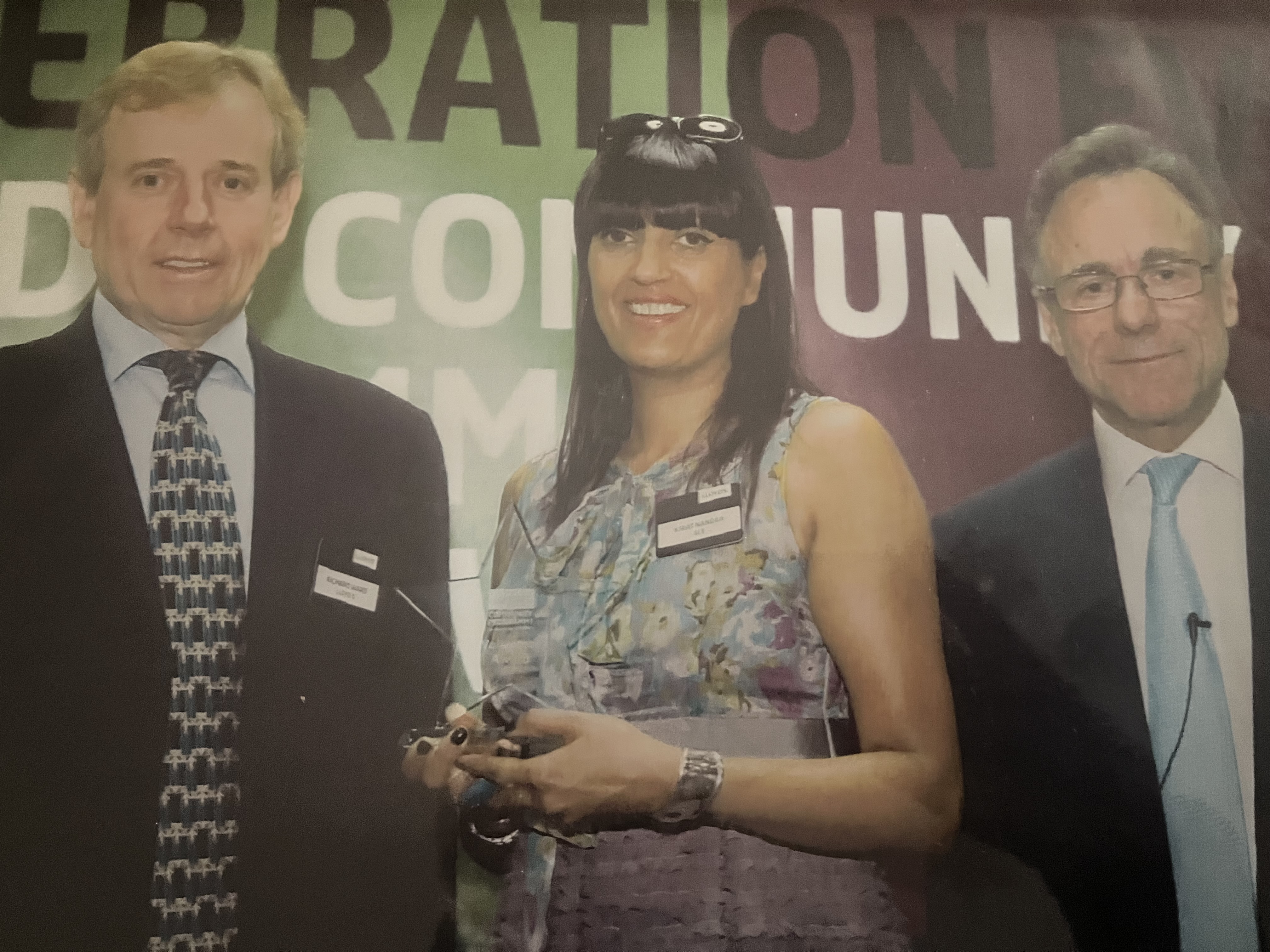 Her energy and drive see her actively promoting equity and inclusivity in all its forms. She created the innovative InSight Programme, a bespoke educational programme to introduce the world of insurance to those from diverse and low socio-economic backgrounds. With work experience, mentoring, career guidance and the opportunity to apply for entry-level jobs, the InSight Programme provides a practical way to give people a path into the City and insurance that would not otherwise be available to them. It's founded on the idea of creating stability and longevity, giving young people the incentive to look at the future where they have opportunities beyond their normal expectations.
Working with various charitable partners such as SEO/London and The Switch, who are partnered with Lloyd's, and also The Talent Tap, the programme reaches a completely different pool of young people and is part of Kirat's commitment to make the workforce more inclusive and diverse. The programme can also be used to introduce others to insurance, such as veterans, people with disabilities (seen and unseen) and those returning to work after a career break, amongst others. Kirat notes that, 'For me, it's not about being the best, it's about visibility and accessibility of the best opportunities.'
Her passion for this work is demonstrated in how she turned an awful incident into an inspirational one. In 2017, Kirat was attacked in a moped robbery leaving her with broken ribs, fractured hand and concussion. Rather than let that define her, she decided to create an event that would give young people, including those that attacked her, the chance to experience positive role models through the Life Cycle of Events. The aim of this initiative was to give young adults a chance to change the direction of their lives by supporting those from disadvantaged backgrounds into an insurance company. There were several events where youth clubs connected to London Youth, competed with one another on static cycles to reach top speeds and then were offered the chance to complete against insurance professionals in the Chubb reception. They ate pizza, mingled with each other and Chubb colleagues and considered a career they had never even heard of. It's another way of connecting businesses and young people, this time through sport, which also aids physical and mental health wellbeing.
The event was covered by City Matters.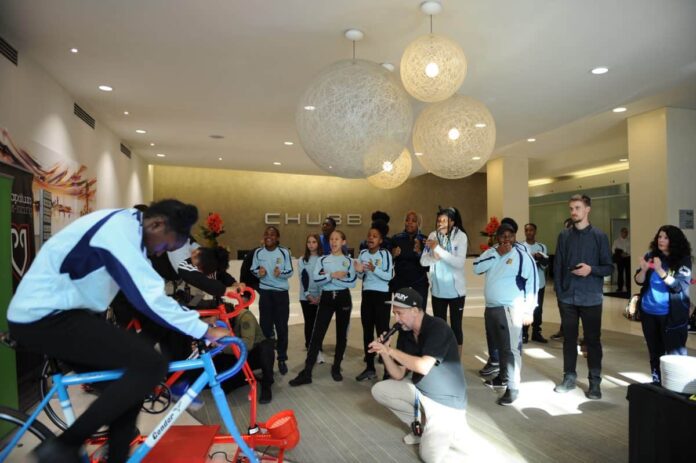 Kirat started working at Chubb in 2000 and has been leading on inclusive practices, such as co-founder for the Social Mobility Stream, committee member of the Chubb Global Markets Diversity & Inclusion team and was the Chubb representative for Lloyds Diversity & Inclusion Festival Steering committee in 2021-2022. Alongside, she has done a multitude of volunteering, ranging from judging public speaking competitions with Tower Hamlets schools, to being a reading partner for 13 years at Bethnal Green Technology College. Kirat also put her dress making skills to positive use when she made scrubs for the NHS during Covid. She made countless sets of scrubs out of recycled bedsheets for Covid 19 hot hubs in Camden and Soho when there was a lack of PPE. Kirat asked her all her neighbours if they would collect as many bedsheets as they could. She then made the scrubs and would have them sanitised by a dry cleaner before they were dropped off.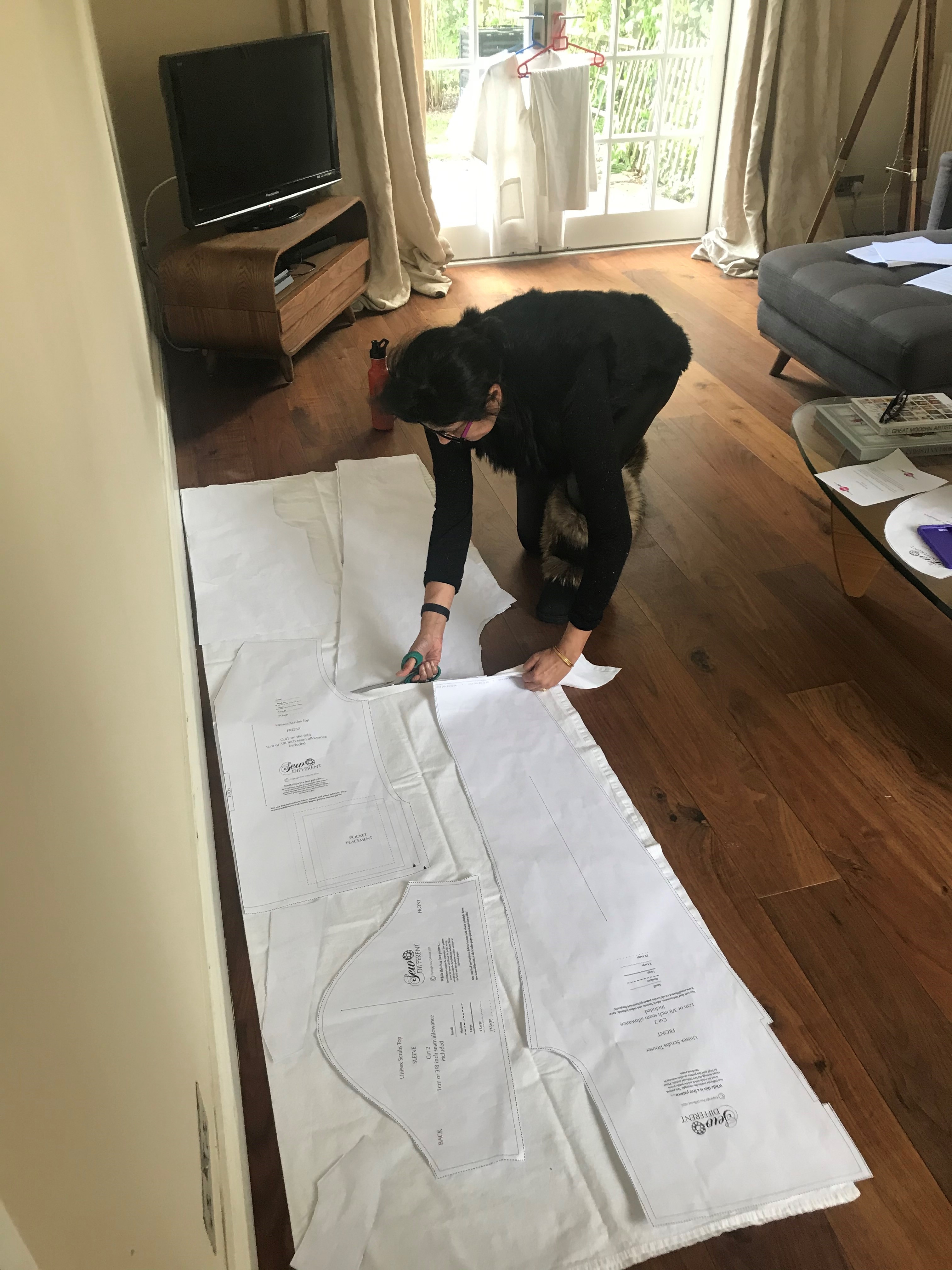 Kirat's enthusiasm and determination to achieve the highest standards is exemplified in her marathon running. She is a 12-time marathon runner, raising over £50,000 for non-government funded charities. In 2022, she completed the Atlantic Coastal Challenge Padstow to Lands' End, which consists of three marathons in three days, a staggering 78.2 miles.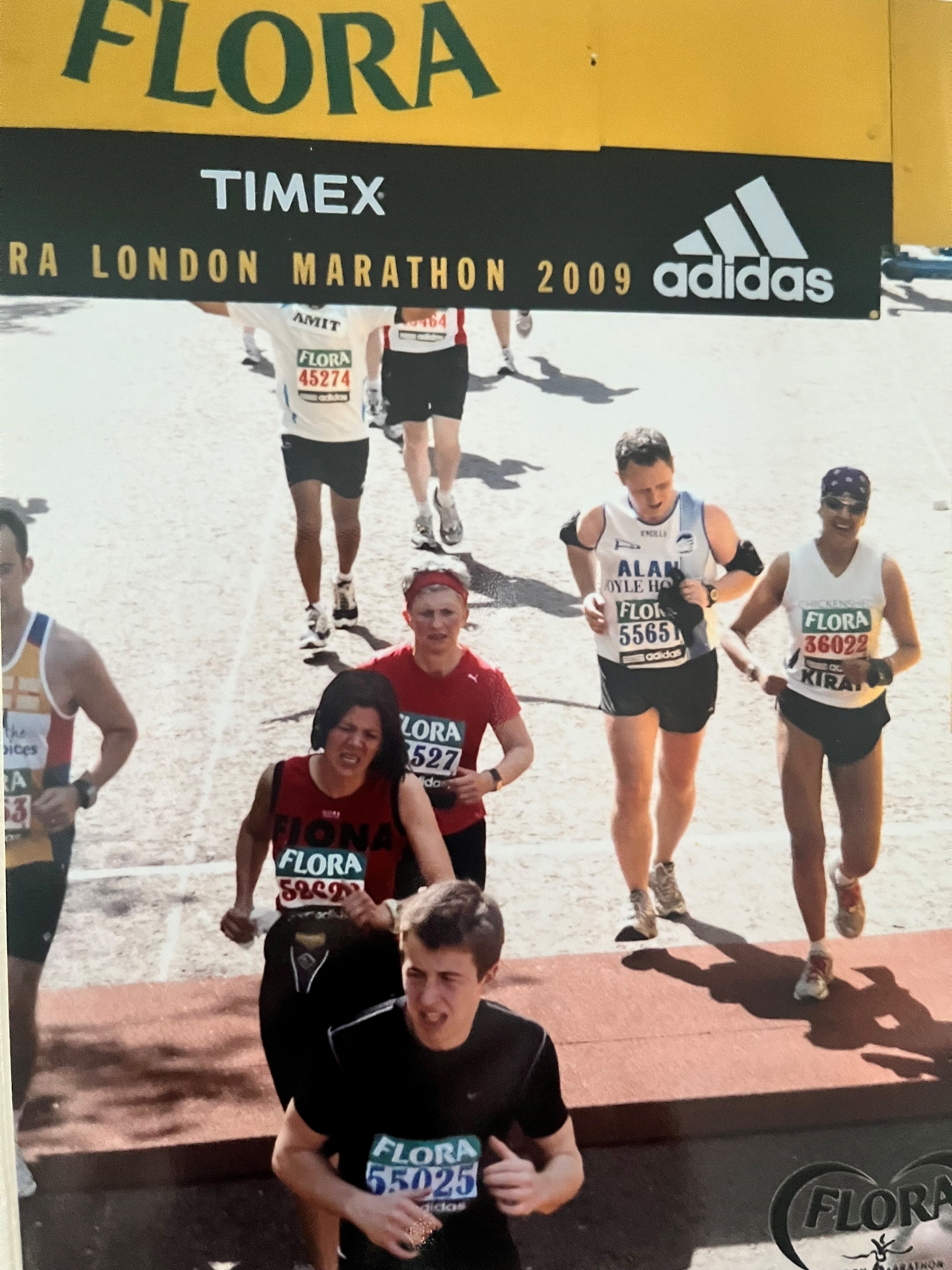 In 2022 Kirat was selected as one of the top 50 exceptional women in the insurance industry aged over 50, in the Fiftyover50 Awards, and that same year was shortlisted for Hero of the Year for the European Diversity Awards and Top 40 D&I re/insurance Champion. In 2023 she was a winner of IBUK Elite Women in Insurance, Inspirational d&i Leaders 2023 and named as a role model alongside 60 others for the iCAN insurance role model book. 
"[Lloyd's Inclusive Portraits] Is about representation and that matters for people like me. If people see someone that looks like them as part of history it's a game changer. This exhibition highlights the fantastic strides that are being made in our industry and towards inclusivity. It is life changing. Together we are making a future and setting a history of which we are proud. How we invest today, we live tomorrow."
Kirat's feelings on Lloyd's Inclusive Portraits