World Humanitarian Day celebrates women who support people in crisis
19 August marks World Humanitarian Day, aiming to honour humanitarian efforts worldwide, and this year, celebrates women who have dedicated their lives to strengthen the global humanitarian response and tirelessly improve countless lives.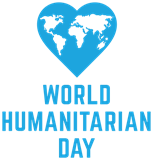 For more than 60 years, Lloyd's Charities Trust has helped to build resilient and sustainable communities where it matters most. As the Lloyd's market responds to emerging risks and the challenges that these pose to communities around the world, it becomes increasingly important that Lloyd's Charities Trust supports projects that aim to reduce the risk of devastation to the people who need it. Today, there are over 130 million people worldwide in crisis, either through war or natural disaster, who are in need of humanitarian aid.
To help upskill humanitarian workers globally responding to these needs, Lloyd's Charities Trust has supported RedR UK, an international capacity building NGO, with a £150,000 donation each year. Over the last three years, this donation has helped more than 5000 humanitarians and aid workers (55% of which are women) increase their professionalism and effectiveness in their life saving roles, responding to disasters. Women have always played a key role in humanitarian response but often as "unsung heroes". Through our partnership with RedR UK, our funding has supported: 17 women to benefit from a global mentor from within the private and humanitarian sectors 110 women to receive specialised online training on a range of humanitarian topics 2612 women (or non-binary) to receive face to face education and "train the trainer" style learning Ensuring national staff also benefit from the training courses is important to ensuring the ongoing needs of people are met and the local staff are upskilled. Lloyd's Charities Trust have also funded an innovative online platform which gives humanitarian workers in emergency situations free access to technical support.
Feeling inspired?
If you want to get involved and support the partners of Lloyd's Charities Trust, get in touch at 
Don't forget that through LCT, you can apply for a £4000 donation for charity close to your heart as part of our Lloyd's Market Charity Awards and we are now open for applications.