The rise of right-wing terrorism
Violent attacks have sent shockwaves around the world and highlighted a growing threat.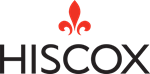 A string of attacks this year have sent communities into mourning and drawn the world's attention to the troubling rise in right-wing extremism. Mass shootings in Christchurch, New Zealand, El Paso, Gilroy (and a suspected attack in Dayton) in the US and another in Oslo, Norway have sparked fears of a cascade of far-right terrorism. Not enough is being done by states or companies, particularly social media firms to tackle this growing global threat, security experts argue, as they remain preoccupied by Islamist extremism.
Far-right attacks are rising at a faster rate in the West than any other form of terrorist threat. An average of 25 extreme right-wing attacks have occurred in Europe each year between 2015 and 2017, compared to four a year between 2012 and 2014, according to data from the Center for Strategic and International Studies (CSIS), a Washington-based think tank. The number of people arrested in Europe for right-wing extremist offences nearly doubled in 2017 from the previous two years, according to a report by Europol, the EU's law enforcement agency.
What is right-wing terrorism?
It is the use or threat of violence by groups that espouse a broad range of grievances or goals: racial, ethnic, or religious supremacy; opposition to government authority and large-scale immigration; and stopping practices like abortion.
Just minutes before authorities were notified of the mass shooting in El Paso, a hate-filled, anti-immigrant manifesto was published online, suspected to have been written by the assailant, in which he forewarned a 'Hispanic invasion' of Texas.
In a manifesto released just before he launched the Christchurch attack, the gunman raged about the low birth rates of whites, the mass immigration of foreigners, and the higher fertility rates of immigrants. The rambling 74-page manifesto concluded that: "this crisis of mass immigration and sub-replacement fertility is an assault on the European people that, if not combated, will ultimately result in the complete racial and cultural replacement of the European people."
Right-wing terrorism is a growing problem in the US too. Far-right extremists have now killed more people in the country than jihadist terrorists since 9/11, according to the New America think tank. Most mass shootings carried out between 1982 and 2019 were committed by young white men, according to a database compiled by Mother Jones, an online news site.
The FBI Director Chris Wray said in testimony to Congress in July that 100 domestic terror arrests had been made between October 2018 and June 2019 – more than the same period in the previous year – the majority of which, Wray said: "are motivated by some form of what you might call white supremacist violence."
Security services have faced questions about their response to the threat. The head of Germany's domestic intelligence agency was sacked in September 2018 after it faced heavy criticism that it wasn't taking the threat of far-right extremism seriously enough. His removal followed the conclusion of the biggest terrorism trial in Germany since the 1970s that detailed a neo-Nazi cell's bloody campaign during the early 2000s in which 10 people were killed. The trial uncovered a catalogue of errors by the German security services, which overlooked evidence of far-right involvement in the killings. Eight of those killed were of Turkish origin, but police instead attributed the killings to gang violence.
A wave of populism and political polarisation have fanned the flames of right-wing extremism.
Britain's MI5 initially resisted taking responsibility for investigating far-right threats even after the murder of MP Jo Cox, because it felt it had its hands full with dealing with Islamist extremist plots. That changed in 2017, when far-right violence, including a van being driven into worshippers outside Finsbury Park mosque, caused a rethink within the security services, the BBC reported.
Why now?
Although there have been regular attacks in Europe and the US since Anders Behring Breivik killed 77 people in attacks in and around Oslo in 2011, a recent wave of populism and resulting political polarisation, particularly around immigration, have fanned the flames of right-wing extremism in the West.
Like Islamic extremism, the spread of far-right terrorism has been fuelled by online radicalisation. In alt-right circles it is known as "red pilling" – shorthand for having your eyes opened to how things really are, in reference to a scene from the film The Matrix, in which taking the 'red pill' would allow you to see "the truth."
Although attackers typically act alone, they are part of a very active online community, where extreme Rich-Text-content is widely circulated. A BBC report described a "far-right ecosystem" online. "This ecosystem is inhabited by a bewildering array of groups, from national neo-Nazis, often defined by anti-Semitism, to newer groups focusing on Western and European identity, which tend to identify Muslims as a threat."
Far-right extremists around the globe are not only using social media platforms to spread their message, raise funds, organise training and arrange protests and other events, but also to recruit followers and communicate with others on the fringe.
We are now no longer talking about one-off events, but a loosely coordinated chain of far-right attacks across the world, where members of these networks inspire – and challenge – each other to beat each other's body counts.

The aim is to carry out attacks, claim responsibility, explain your action, and inspire others to follow.
Peter Neumann, Professor of Security Studies at King's College London
Mainstream social media sites like Facebook and Twitter have in recent years sought to counter far-right extremists on their platforms by deactivating accounts and taking down Rich-Text-content. But Brenton Tarrant, the Christchurch attacker, was able to livestream his attack on Facebook. Although only about 200 people watched the attack live, the film quickly went viral. In the first 24 hours after the shootings, there were 1.5 million attempts by Facebook users to share the footage and whilst many were successfully blocked, more continued to circulate.
Even when mainstream sites have taken action, right-wing extremists have congregated on other sites, such as Gab, 4chan and 8chan, which have a more lenient attitude towards moderating Rich-Text-content. The Christchurch attacker and Robert Bowers, the gunman in the Pittsburgh synagogue attacks in 2018, were active users of these niche social-media platforms, but 8chan has been closed after the suspected El Paso gunman was discovered to have posted a white nationalist screed on it. Users have already flocked to other sites.
Furthermore, according to Control Risks, "discerning what merits regulation will remain a challenge for internet companies. As well as genuine extremist views, far-right activists often publish large amounts of Rich-Text-content that is aimed specifically at distracting or confusing readers and moderators".
People are becoming the main target of attacks fuelled by right-wing ideology and, unfortunately, we only see this threat increasing.
What next?
The threat from right-wing extremists is unlikely to diminish in the near future. "Attacks such as the ones in El Paso and Christchurch will continue to embolden some individuals espousing extreme right-wing ideology," said Control Risks.
Attacks such as the ones in El Paso and Christchurch will continue to embolden some individuals espousing extreme right-wing ideology

We have witnessed a worrying but growing trend in the past couple of years whereby people are becoming the main target of attacks fuelled by right-wing ideology and, unfortunately, we only see this threat increasing
Tom Holmes, Terrorism Underwriter for Hiscox London Market
The challenge now is for security services in different countries to work together to tackle the growing threat.
Communities and organisations - especially those in areas where people congregate such as shopping malls, churches and festivals - are often ill prepared for attacks of this kind, and so the consequences can be profound.
Tom Holmes, Terrorism Underwriter for Hiscox London Market
Although security services have woken up to the danger in their own countries, security experts argue that too often, Western security agencies fail to see the bigger picture: an international network that is behind the rising tide of hard-right violence.
Western countries have made significant strides since 9/11 in countering the threat from Islamic extremists, including those affiliated with Al-Qaeda and the Islamic State. The threat posed by right-wing terrorists will require an equally sober and thoughtful assessment by leaders across the globe in order to prevent it from metastasizing further.
CSIS
This Rich-Text-content is reproduced from an original post that first appeared on the Hiscox website. It has been curated and reposted here by Lloyds.com editors. View the original article here. Find more articles from across our market here.
Tom Holmes is a Terrorism underwriter for Hiscox. He can be reached at tom.holmes@hiscox.com.
Related items