'The Lloyd's Lab gives technology companies the unique opportunity to work with Lloyd's market experts'
Lloyd's Lab Senior Manager Ed Gaze spoke to Miller Insurance on what the innovation hub has achieved since it opened.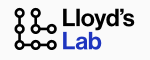 The Lloyd's Lab commenced in September 2018 with the purpose of bringing innovation, skills, ideas, and technologies to our market, to help make it ready for the next generation.
We do this through our ten-week programme, which brings the chosen InsurTechs in to the Lab and matches them with mentors from the Lloyd's managing agents. We put on events, make connections, and do everything we can to ensure they can achieve their goals and present something interesting at demo day – the programme finale.
We have welcomed 35 InsurTechs into the Lab so far, bringing a vast array of different opportunities for the market to engage with. We've seen everything from internet of things (IoT) devices helping speed up claims, through to artificial intelligence (AI) applications being used to enhance our underwriters. We've learned a lot along the way, and hopefully so have our network of market participants.
An example of one of our early successes was with a team which designed and built their own IoT device, along with the software to make it work. The solution is designed to help identify if high-value cargo has been spoiled by sensing the temperature, humidity, and shocks experienced by the goods; in addition to their location at the time. This helps streamline the claims process, benefiting all parties. Their time in the Lab programme led to the creation of a consortium of managing agents who will incorporate it into their products.
In addition to making the Lab a great experience for the InsurTechs and mentors, we also want to engage the broader market. We do this through our innovation advisor network, a group of people who are interested in meeting the teams and attending events. The innovation advisors have been a great addition to the programme, particularly the brokers – many of whom have been in to meet the teams to discuss their ideas. One of our alumni went on to launch their product at the British Insurance Brokers' Association (BIBA) Conference 2019 earlier this year.
Looking to the coming months, it is clear to us that the Future at Lloyd's programme is going to be a massive influence on what we do in the Lab. Our third cohort is fully aligned with it, and once the Future at Lloyd's blueprint has been absorbed by the market, we'll be thinking about how we can help find solutions to deliver it.
To round off, I'd like to say that this past year has been fantastic – I've met so many experts and seen countless enthusiastic start-ups; it is a fascinating industry. I think there's a great deal of positive change around the corner and I look forward to seeing how the Lloyd's Lab can help accelerate this.