Supporting greener transport
For the transport sector to reach net zero, the global shipping industry must keep pace
Founded in 1996, the mission of the Maritime and Port Authority of Singapore (MPA) is to develop Singapore as a premier global port hub and a leading international maritime centre, and to advance and safeguard Singapore's strategic maritime interests.
Global shipping now contributes to around 2.89% of global emissions, according to the International Maritime Organization's (IMO) Fourth Greenhouse Gas Study1. These emissions add to the greenhouse effect and many countries in the Asia-Pacific region are already starting to experience the adverse effects of climate change. In 2001, major flooding was caused along the south eastern Malaysia Peninsular when Typhoon Vamei, the first recorded cyclone in the region, hit near the equator. As global warming continues, rising sea levels are threatening vital infrastructure and communities – including Singapore. To offset the worst potential effects of climate catastrophe, the IMO has set a clear target of reducing the shipping industry's GHG emissions by at least 50% by 2050.
As the world's largest bunkering port and a major transhipment hub, Singapore has an important role to play in the decarbonisation of the shipping sector. MPA will continue to support this agenda by enabling a multi-fuel transition and believes that the key to accelerating the development of low-carbon fuels is through collaboration between stakeholders.

Pioneering the next fleet of sustainable ports and vessels
A decade ago, MPA became the world's first maritime administration to launch a comprehensive pro-environment initiative. The Maritime Singapore Green Initiative (MSGI) aimed to promote clean and green shipping in Singapore, and since its inception, the programme has been reviewed and enhanced twice to ensure it is up to date with the latest in climate technology and risk.
Singapore is located at the cross-roads of the East-West trade and sits within the seven-hour flight radius to many emerging Asian markets. MPA capitalises on this strategic location by encouraging green development through five key programmes, which has achieved considerable results to date:
1.  The Green Port Programme (GPP) encourages ships to use cleaner fuels in Singapore through a reduction in port dues. As at 2019, the GPP has also achieved considerable success, with more than 4,700 vessel calls having switched to marine fuel with sulphur content not exceeding 1%. Between January 2020 to December 2021, over 700 vessel calls have benefited from the enhanced MSGI programme.
2. The Green Ship Programme (GSP) incentivises green ship design beyond IMO's requirements through tax rebates. As at 2020, more than 600 Singapore-flagged ships have qualified for GSP.
3. MPA launched Maritime Greenfuture Fund (GFF) in 2020. The S$40 million fund seeks to accelerate efforts in the development and commercialisation of technologies supporting maritime decarbonisation. A total co-funding of some S$9 million was set aside under the GFF to support up to 3 harbour craft electrification projects. In 2021, MPA and SMI jointly awarded funding from the GFF to three consortiums led by Keppel FELS Limited, SeaTech Solutions and Sembcorp Marine, (comprising a total of 30 enterprises and research institutions) to research, design, build and operate a fully electric harbour craft over the next five years.
4. The Green Energy and Technology Programme (GETP) promotes pilot trials and technology development for maritime emissions reduction. Currently, the annual CO2 emission from the improved ships has been reduced by more than 177,000 tonnes.
5. The Green Awareness Programme (GAP) promotes awareness of sustainability reporting among maritime companies.
MPA understands that the journey to a more sustainable future will not be achieved in silos and is actively partnering with key stakeholders across the shipping industry to improve the pace of change.
Recently, MPA's MINT fund supported local SME, Billion Miles, and their test bedding partners to develop a novel bio-fuel methanol direct injection system. This class-approved novel design allows for a single injection for both fuel types, hence reducing the complexities of engine design and subsequent expected maintenance costs. 


Greener leadership
As a sector in which industry captains have strong leadership roles in charting the industry path, MPA, together with the Singapore Maritime Foundation set up an International Advisory Panel on Maritime Decarbonisation. The panel provided industry perspectives and recommendations to allow Singapore to support global maritime decarbonisation objectives and to create new opportunities for the industry. A mix of local and international C-suite leaders represent a cross-section of the maritime industry and academia provide their expert guidance and recommendations on how to decarbonise Maritime Singapore. Following the panel's recommendation in April 2021, MPA announced the formation of the Global Centre for Maritime Decarbonisation (GCMD) in Singapore and its leadership team with effect from 1 August 2021.
The centre was set to spearhead the maritime industry's energy transition journey with a S$120 million fund from MPA and six founding partners namely BHP, BW Group, Eastern Pacific Shipping, Foundation Det Norske Veritas, Ocean Network Express and Sembcorp Marine. GCMD aims to collaborate with the industry to help the maritime sector reduce GHG emissions, implement identified decarbonisation pathways and create new business opportunities.
Singapore will continue to grow as a sustainable global hub port and support the decarbonisation of international shipping. A multi-fuel transition will be achieved by providing regulatory sandboxes to support trials of alternate fuels, and in line with the whole-of-government approach on decarbonisation, scale up bunkering infrastructure to offer multiple zero/low-carbon fuel solutions.

The backbone of global trade
Marine insurance is a key enabler of global trade and provides the shipping sector with the assurance that it needs to allow commerce to function. The availability of new insurance products can influence decision making by injecting greater confidence among investors to pursue new areas of developments, such as electric vessels.
Close collaboration between marine insurers will be key to understand new technologies, develop the appropriate risk management frameworks that are critical to safety, and provide suitable insurance solutions.
Lloyd's has been underwriting marine insurance business for over 330 years and remains a leading market for this class globally.  In 1999, Lloyd's Asia was established in Singapore and has grown to become Lloyd's largest underwriting platform, playing an important role in promoting Singapore's development as a hub for maritime services and insurance. In addition to its substantial business presence, Lloyd's Asia also collaborates with marine and shipping associations and government agencies in Singapore to enhance the understanding of risk management and marine insurance, including with the MPA which has played an important role in enabling the establishment and growth of Lloyd's Asia's marine underwriting capabilities.
MPA is actively bringing organisations together in joint projects to catalyse and co-create maritime decarbonisation solutions across the value chain. They also welcome increased engagement from marine insurers to work with Singapore's shipping industry. Lloyd's, MPA and Lloyd's Singapore underwriters plan to collaborate on marine decarbonisation research to further support the sector. By working together, MPA believes that we can increase momentum in green shipping, achieving a united approach towards decarbonisation.
Marine innovation can help the sector with its transition to a greener future
Maritime decarbonisation is a global challenge requiring a concerted effort from all stakeholders across the value chain, and MPA believes the industry will need to explore multiple decarbonisation pathways to achieve this. To outline Singapore's long-term strategies for a sustainable maritime industry, MPA has developed the Maritime Singapore Decarbonisation Blueprint 2050 in partnership with industry stakeholders to chart out decarbonisation strategies.
Internationally, Singapore will advance strong and credible climate action, by facilitating partnerships to develop pragmatic solutions. Today, Liquefied Natural Gas (LNG) as a marine fuel remains a key and immediate mean for the maritime industry to reduce its carbon emissions during this low-carbon transition.
As the world's premier maritime hub, Singapore will continue its role as a global leader in the maritime decarbonisation space, paving the way for the broader industry. As Singapore continues its transition towards a low-carbon future, building on its experience with establishing LNG bunkering, MPA will play a pivotal role in setting up further trials and pilots, with the aim of developing other commercially viable and even greener fuel solutions.
Using the experiences gained through its varied initiatives, Singapore will also support global collaboration in wider critical areas such as regulation, international networks, and the scaling-up of supply chains, to support the industry's transition into a low-carbon future. The Lloyd's market will continue to support Singapore, MPA and the Asia-Pacific region with the insurance products needed to support the transition.
1 International Maritime Organization's (IMO) Fourth Greenhouse Gas Study - Fourth Greenhouse Gas Study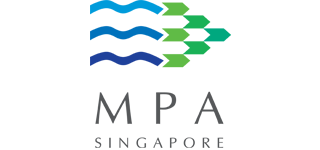 Maritime and Port Authority of Singapore (MPA)
Visit Maritime and Port Authority of Singapore (MPA)'s webiste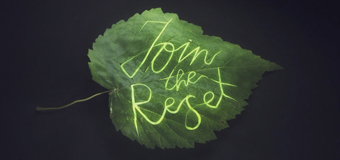 Join the reset
Read more about Lloyd's climate action commitments, together with the role of the global insurance industry in supporting and accelerating the world's transition to a sustainable future.