Supporting greener transport
Shipping is central to our global supply chains, but the sector is facing increasing pressure to reduce its carbon footprint
Shipping plays a central role in international trade and is a critical part of the global economy. The services offered by integrated container logistics companies, such as Maersk, facilitate the transport of goods across the world and help provide countries with access to the materials necessary to develop their economies.
However, as with any means of transportation, ocean freight has a global carbon footprint. It contributes to climate change through carbon emissions, produced by the combustion of marine fuel.
As globalization continues, the shipping sector is projected to grow and with that comes the challenge of how Maersk, and the wider container logistics industry, will reduce its carbon emissions to become sustainable.
Moreover, shipping has a critical role in global supply chains, meaning that companies will increasingly look to the container logistics sector to help facilitate their net zero ambitions.

Maersk is committed to achieving net zero emissions and supporting customers to decarbonise their own supply chains.
Sustainability has been an important topic for many years at Maersk, having set their first climate goal back in 2009 ahead of many other companies in the sector. 
Reducing emissions
Since setting its first target, Maersk has taken proactive action across the business to reduce its carbon emissions. In 2018, it became the first integrated container logistics company to announce the aim of achieving net zero as a business by 2050.
Vessel emissions are the largest contributor to Maersk's global footprint. To address this challenge, Maersk has successfully reduced its emissions for each shipping container transported by c.45% against a 2008 baseline, by implementing innovative efficiency measures.
To accelerate its journey towards net zero, Maersk has ordered eight new vessels, due for delivery in 2024, that can run on green methanol. The order makes Maersk the first integrated container logistics company to order large carbon-neutral vessels capable of sailing from China to Europe and across the Pacific. In addition, Maersk aims to reduce its relative CO2 emissions by 60% by 2030, compared to 2008 levels.
Supporting customers to decarbonise
Maersk is increasingly seeing its customers seek sustainable solutions as they look to decarbonise their supply chains. Maersk proactively supports this by:
Offering a carbon-neutral fuel based on biodiesel, which is seeing strong growth in demand.
Working with customers, partners and regulators to build the market, fuel supply chains and policy frameworks to support net zero emissions shipping.
Together, Maersk's actions enable sustainable, global trade for a growing world.

In the 1600s, Lloyd's was established in response to a growing need for shipping insurance. Today, it remains the world's specialist insurance market for marine cargo risks.
In the 17th century, London's importance as a trade centre led to increasing demand for ship and cargo insurance. Seeing this opportunity, the Lloyd's market became a hub for marine insurance.
Today, Lloyd's remains a key place for firms like Maersk, and its customers, to purchase insurance from. Lloyd's offers an unrivalled range of bespoke marine products, including cargo insurance for the goods in transit, and hull insurance to cover a ship's damage expenses.
Without insurance, the shipping sector would not be able to operate due to the high risks and values involved. As the marine risk landscape has changed, Lloyd's has worked with customers to bring innovative solutions to market that protect against maritime risks and help the shipping sector grow.
Looking ahead, the insurance industry will play a pivotal role in helping the shipping sector reach net zero. A key part of that will be offering solutions that help mitigate the transition risks associated with moving to a greener business model. 
The insurance industry can play an enabling role for the marine sector to adopt sustainable alternative fuels. Beneficially, new and more environmentally friendly fuels can improve the risk profile of a marine risk.
The insurance industry can help its customers to better understand the risk profile of marine fuels and how its insurance needs may evolve if a different fuel type is chosen. For example, by swapping normal marine fuel for a biofuel, firms like Maersk can reduce the likelihood of marine life damage caused by oil spills.
The insurance industry should stand ready to support operators in the marine sector who are transitioning to a low carbon future.
Looking ahead, the insurance industry will play a pivotal role in helping the shipping sector reach net zero.
The availability of carbon neutral fuels is a key challenge the shipping sector must overcome.
Maersk is exploring ways to scale up the sustainable production of carbon neutral fuels. Building a carbon neutral vessel isn't dissimilar from building a traditional vessel but the key constraint is the availability of carbon neutral fuels.
Much of the shipping sector is focusing on using liquefied natural gas (LNG), which emits less carbon when combusted relative to other fossil fuels such as oil. However, methane slip during production and combustion is a key risk associated with the use of LNG, and the Intergovernmental Panel on Climate Change (IPCC), found that limiting global warming will require a deep reduction in emissions from non-CO2 forcers such as methane.
Maersk's first carbon neutral vessel will be able to sail on traditional fuel and green methanol. Currently, there is limited availability of sustainable methanol produced using sustainable biomass or renewable energy.
To address this, Maersk is actively scaling up the production of sustainable fuels. Maersk has partnered with European Energy, a Danish renewable energy firm, who will provide 10,000 tonnes of carbon neutral e-methanol for Maersk's vessels. The fuel production is expected to start in 2023 and the facility will produce e-methanol using renewable energy and biogenic CO2.
By constructing carbon neutral vessels and investing in sustainable fuels such as e-methanol, Maersk is playing a key role in the logistic industry's transition towards achieving net zero.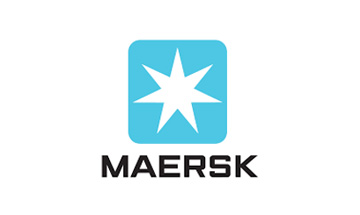 Maersk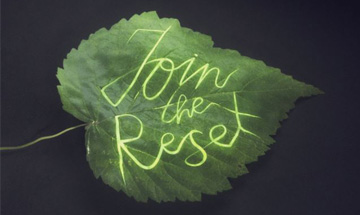 Join the reset
Read more about Lloyd's climate action commitments, together with the role of the global insurance industry in supporting and accelerating the world's transition to a sustainable future.