Supporting greener transport
Delivering new solutions to support the aviation industry transition to a low carbon future
Cranfield University has a long-standing connection to the aviation industry, through delivering cutting-edge research which aims to engage and educate future industry leaders.
Its research focuses on topics that look to go beyond traditional horizons by helping businesses to better understand the challenges, and embrace the opportunities, on the path to a low carbon future.
As well as delivering top-level research, Cranfield also plays the role of a critical friend to the aviation industry. For example, Cranfield has hosted several regional meetings which have brought together key industrial players in order to promote industry leadership.
By working with several global partners including airlines, airports, regulators, operators, and research councils, Cranfield's ambition is to help the aviation industry to innovate and to identify ways to re-design their business models. To achieve this goal, Cranfield is investigating how government policy and technology developments can reduce current and future emissions. 
Cranfield is also conducting economic, environmental and technological analyses to further their understanding of aviation emissions. Current projects include identifying ways to make airport operations more sustainable and evaluating the net carbon emissions of using different sustainable aviation fuels in the UK market.

Cranfield is leading research and innovation across several exciting projects that will help to deliver a low carbon future for the aviation industry.
Sustainable Aviation Fuel (SAF)
Cranfield believes that a shift towards renewable carbon fuels, including SAFs, will be essential if the aviation industry is to achieve carbon neutrality. The university is currently leading research into the sustainability credentials of various fuels so that it can develop a better understanding of the emissions savings that can be delivered across the fuel types. The research is also helping identify ways to accelerate their integration into commercial use.
Enabling Aircraft Electrification
Cranfield is a member of the EnabEl: Enabling Aircraft Electrification consortium, an Innovate UK funded project which is building and will test two electric microlight aeroplanes. The first of these two aircraft will likely fly by the end of November 2021, and the second in early 2022.
EnabEl is Cranfield-led, with Cranfield owning 25% of the project and collaborating with aircraft manufacturers and a battery technology company. In parallel, it is working with additional partners, including French research company VoltAero and airport and airline companies, toward the next stage of this research - larger aircraft, hybrid powertrains, and economic and environmental modelling.
Hydrogen Aircraft Technology
Cranfield University is the coordinator of the c.€4 million EU H2020 ENABLEH2 project, which is delivering pioneering thought leadership and research around liquid hydrogen to demonstrate that it offers a viable route to help the civil aviation industry achieve zero carbon emissions and ultra-low nitrogen oxide emissions. This includes though the development of models which evaluate the safety, performance and economic viability of liquid hydrogen relative to existing carbon-based fuels including jet fuel (Jet A-1), biofuels and liquid natural gas. To maximise the technical rigour and impact of the project, engagement is a key priority of ENABLEH2 which has established an Advisory Board comprising over 20 key civil aviation stakeholders including aircraft and engine manufacturers, airlines, energy companies and industry organisations.
In addition, Cranfield Aerospace Solutions (CAeS) is leading a consortium of companies to develop a hydrogen-fuel cell propulsion system for the 9-passenger Britten-Norman Islander aircraft. Using its 25 years' experience in designing & certifying complex modifications to aircrafts and working in partnership with the aircraft manufacturer, Britten-Norman, CAeS intend to deliver the world's first regulatory certified zero-emissions aircraft into passenger service by 2025. They are working with a number of airports and operators to understand the implications of using hydrogen as an aviation fuel in a regulated airport environment, leading to the creation of new standards, processes & procedures that will enable the operation of future hydrogen aircraft.
The Lloyd's market can support Cranfield's critical work (research, development and testing) in this space through its innovative insurance products.
There is significant technical risk when it comes to aviation research and development, and not all solutions will work and become commercially viable. These risks and the associated cover need to be embraced by a versatile and bespoke insurance market.
As with many areas at the cutting-edge of their fields, there is also a need for sizeable investment into innovations that have not had a great deal of corresponding due diligence, which in turn presents additional risks.
Investing capital into these technologies at an early lifecycle stage and without thorough due diligence into their commercial viability is another reason that organisations such as Cranfield need innovative insurance products that work to enable these technological advancements.
Risk management processes that can appropriately manage the numerous risk profiles are critical. As an example, it is considerably difficult to obtain cover for electric aircraft test flights, due to the level of uncertainty and time lag in the certification system. Personal cover for the final decision maker can often also be difficult to obtain. 
Lloyd's recognises the need for flexible, bespoke and innovative insurance products. It understands the important role it has to play, as the world's leading insurance market, in helping the market develop solutions to meet the insurance needs of aviation R&D and support the industry on its path to lower emissions and climate related targets.
As aeronautical technology continues to push the boundaries of what is possible and improve the sectors' environmental impact, the Lloyd's market will continue to provide the best possible and most suitable cover for new and emerging risks in the aviation space. 
Innovators like Cranfield need support from versatile and bespoke insurance solutions that can enable advancements in sustainable aviation.
Creating the environment to enable technological advancement and low carbon solutions
Organisations such as Cranfield University are a critical part of the transition to net zero and Lloyd's understands the need to create an environment that supports businesses on their journey to a greener future.
A key accelerator of the transition will be the extent to which the different stages of development for new aircrafts, including testing and manufacturing, can be accelerated and executed simultaneously.
This could be further boosted by government specified target dates for when more sustainable aircrafts need to be in operation, and by providing the aviation industry with the certainty and incentives required to accelerate development.
The global risk landscape is changing at pace and Lloyd's customers are operating in an increasingly complex and fast changing world. Lloyd's is building the world's most technologically advanced insurance marketplace, providing customers with the widest range of risk solutions and services to help them face these new risks with confidence.
The challenges faced by the future of the aviation industry illustrate the complex and evolving nature of risk landscapes and highlights how continued collaboration across organisations will be critical if the sector is to achieve its future low-carbon goals.
You can find out more about Cranfield University's research below.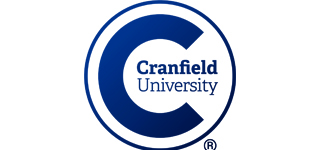 Cranfield University
Visit Cranfield University's website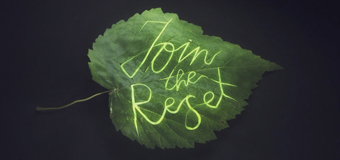 Join the reset
Read more about Lloyd's climate action commitments, together with the role of the global insurance industry in supporting and accelerating the world's transition to a sustainable future.