Supporting greener transport
Electric vehicles are emerging as a critical technology to curb oil use and fight climate change.
Across the world, Governments are setting new targets and incentive schemes to encourage the uptake of electric vehicles (EVs). In the UK for example, the Government has set a new goal to ban the sale of conventional fossil fuel vehicles by 2030, and only allowing zero-emission vehicles from 2035. This is a part of a 10-point plan by the UK to induce a new 'green industrial revolution'.
The shift towards EVs is already having a significant impact on the car manufacturing industry, with an increasing number of manufacturers pivoting their operations towards electric vehicle production.
However, to date there has been less focus on the impact that this shift will have on individual vehicle usage and ownership trends, and what that will mean for the insurance of EVs going forward.
Apollo is a leading insurance provider for the mobility industry, writing the largest share of micro-mobility insurance cover globally through their Ibott Syndicate 1971, which becomes a stand-alone syndicate at Lloyd's in 2022. As such, Apollo has a unique insight into vehicle usage and is developing new products to meet the unmet requirements of its increasingly environmentally conscious clients.

Apollo's approach is to put its clients first; its insurance offering is centred around innovating and evolving products to comprehensively meet customers' current and future requirements.
As we are currently witnessing, there is a broad macro trend towards becoming more environmentally conscious, with businesses giving greater consideration to the impact of their behaviours on climate change. Apollo has found that its own sustainability agenda matches its clients' aspirations. In order to support them on their path to reducing their carbon footprint, Apollo recognises the need for new insurance products which meet the needs of new and emerging forms of sustainable transport.
In response to this, Apollo is prioritising finding solutions suited to the future of travel. It sees the future as connected, electric, and shared, and is determined to lead the way on creating insurance products suited to each of these modes of transport.
Each vehicle, whether that be electric vehicles, hybrid vehicles, electric bikes or electric scooters, creates new risks. However, there is a significant lack of the data which is needed to create and price these new products.
For example, EVs often have higher premiums than typical combustion engine vehicles. This is due to the cost of new EVs being typically higher, concerns about accident frequency due to the quieter engine, increased acceleration associated with EVs, and fundamentally a lack of claims data. Consequently, Apollo is undertaking deep investigative exercises into the risks associated with new 'greener' electric forms of transportation in order to create new products which support clients in their environmental ambitions.
The same is true when it comes to the sharing of vehicles. Vehicle sharing has a positive environmental impact but is equally underserved when it comes to insurance products. The Apollo Ibott team specialises in developing innovative solutions to support the growth of the sharing economy. For example, it has created fit for purpose, usage-based insurance models to support the growth of vehicle sharing.

The Lloyd's market is a critical enabler when it comes to creating insurance solutions for greener forms of transportation.
The lack of data for new forms of sustainable transport has presented major challenges when it comes to insurance, not just for Apollo but for the whole industry. Beneficially, Apollo is based within Lloyd's, the world's specialist insurance market, which has a track record of facilitating the development of new, innovative insurance solutions for emerging risks.
For Apollo to underwrite different types of electric vehicles, it needed to create first-of-its-kind risk models with new base rates and unique rating factors, which was a challenge for their underwriting, actuarial and data science teams.
To overcome this, Apollo has developed partnerships with clients and brokers in the Lloyd's market. Together, these businesses have worked collaboratively to share information and ideas, which has accelerated the pace of innovation within the sector. This collaboration within the Lloyd's market has created one of the largest portfolios of micro-mobility (electric bikes and scooters) business in North America, and it has impressive growth projections for the future.
Despite initial reservations about the potential exposure, Apollo took the time to understand the market, its clients, and the risks they face. In doing so, Apollo has created a coordinated and prudent approach for providing insurance for new, greener forms of transport, which will benefit both clients and the wider Lloyd's market.
Working with clients and their brokers, Apollo has created first-of-a-kind risk models to underwrite different types of electric vehicles.
In order to transition towards a low-carbon economy, the insurance industry must embrace the challenges posed by insuring new risks.
Apollo is committed to making greener forms of transport more accessible for its clients, to support them in their journey towards reducing their carbon footprint.
As the data for the mobility sector improves over time, Apollo will continue its work in refining and evolving risk models for electric vehicles, micro-mobility and in the future, autonomous vehicles. This will enable Apollo to better price the insurance products and tailor solutions to specific needs, making it more accessible to clients, and in turn, supporting the growing adoption of these forms of transport globally.
For example, EVs are typically driven shorter distances due to the limitations of battery technology. Therefore, Apollo envisages creating new insurance products based on the number of miles driven, to allow more reflective premiums for EV drivers. By making policies more accessible, Apollo can increase the uptake of these greener forms of transport.
Apollo also plans to make greater use of connected technology, telematics and AI, to uncover a more granular understanding of how, when and what sort of miles are driven. It expects this will unlock huge potential by facilitating more accurate pricing based on individual risk profiles and deliver long-term benefits for clients.
By embracing the challenges posed by new forms of transport and with the support of the Lloyd's market, Apollo believes it can continue to play a key role in supporting the transition to a greener future.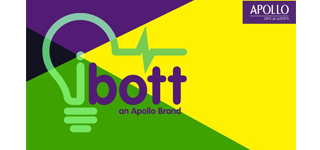 ibott
Visit ibott's webiste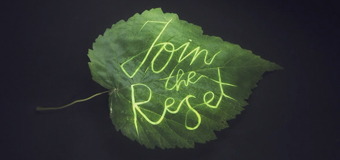 Join the reset
Read more about Lloyd's climate action commitments, together with the role of the global insurance industry in supporting and accelerating the world's transition to a sustainable future.