Supporting greener industry
Driving transformation to reduce the carbon footprint of the built environment
The built environment, consisting of homes, commercial and public buildings, accounts for nearly 40% of global carbon emissions. These emissions are generated throughout the carbon lifecycle of a building, which includes the extraction and transportation of raw materials used for construction, the construction techniques deployed, and the operational use of the building.
Decarbonising this sector will be pivotal to achieving global commitments made under the Paris Agreement and the UN Sustainable Development Goals. With increasing investor pressure, changing customer expectations and new regulatory requirements, the construction industry will need to be agile and innovative in its transition to a low-carbon future.
As one of the largest property management, development and leisure businesses in the UK, Places for People recognises its responsibility to ensure its products and services make a positive impact on the environment.
In particular, a key challenge facing the construction industry is transforming existing property stock to support a green transition. Places for People is leading in the retrofitting space, focusing on integrating innovative low-carbon technologies across its existing property portfolio to increase energy efficiency and reduce carbon emissions.

Places for people is adopting a data-led approach to retrofit all existing property stock by 2045
Places for People has committed to achieving net-zero carbon emissions by 2045, which will require significant transformation across its 70,000 homes of varying ages and performance specifications across the UK.
They recognise that to start this journey, it is critical to determine their current carbon footprint through the collection of Environmental Performance Certificates (EPCs) across existing stock. Using innovative software tools such as Parity Projects, Places for People are able to estimate the cost of retrofitting a specific property and determine the setting of portfolio-level sustainability targets.
The DREEAM project is one of Places for People's flagship retrofitting initiatives, involving the delivery of large-scale refurbishments to improve energy efficiency and integrate renewable energy into properties with design flaws – such as damp, mould and draughts. One such eco-refurbishment in Padiham (near Burnley, Lancashire) aims to reduce energy consumption for customers by 75% through a mix of new technologies and building materials, including external wall insulation, energy efficient windows and solar panels. In addition to these green benefits, Padiham residents have also experienced a 50% reduction in their energy bills.
Places for People is also a leader in green technology solutions as it looks to digitally transform households to improve energy efficiency. They are currently working with Zurich Insurance Group on implementing Internet of Things (IoT) technology across their commercial portfolio. A current pilot of 150 IoT devices on residential properties is in progress, capturing data to help manage energy consumption and risk prevention, for example through detection of boiler damage or leaks.

The Lloyd's market can act as an enabler for the use of sustainable building materials and techniques in both existing property stock and future new builds
The global insurance industry has a significant role to play in supporting the adoption of new sustainable construction materials and technologies.
The construction industry has to date seen relatively limited engagement from insurers, particularly in the retrofitting space, due to concerns around the use of new materials not necessarily enhancing property value.
New sustainable materials such as timber-based cladding and insulation are rigorously tested and kitemarked. However, they also introduce apprehension within the insurance industry following devastating events such as the Grenfell fire in the UK.
Places for People sees increased education as the key to changing the insurance industry's perspective on sustainable building materials and technology. The Lloyd's market, as the world's leading insurance marketplace, recognises the need to be at the forefront of this education and through Lloyd's Futureset, will provide a platform for research and innovation from which the use of sustainable materials and technologies can prosper.
Places for People has committed to achieving net-zero carbon emissions by 2045, which will require significant transformation across its 70,000 homes.
Collaboration is critical to improving the viability of the retrofitting market
The global construction industry is innovating at a rapid pace, in part due to the pressures of meeting global sustainability targets such as UN Sustainable Development Goal 9 which focuses on building resilient industry and infrastructure. In the UK, the Future Homes Standard (to be introduced in 2025) requires all new built homes to be future-proofed with low-carbon heating and world-leading levels of energy efficiency, which is in turn driving activity in the construction industry.
There is a need for clear long-term government guidance and regulation to mandate the transition of existing property stock such that innovation can flourish and the transition to a lower carbon economy is not stifled.
One of the key challenges for Places for People to meet these future standards and targets is the barriers to accelerating efforts in the retrofitting market, in particular the high costs, slow return on investment and lack of readiness in the retrofitting supply chain. There will need to be a combined effort between the construction industry, the insurance industry and government to improve the viability of this market.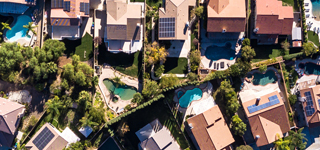 Places for People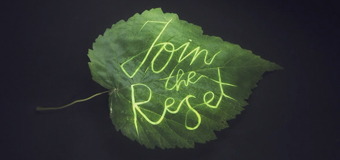 Join the reset
Read more about Lloyd's climate action commitments, together with the role of the global insurance industry in supporting and accelerating the world's transition to a sustainable future