Supporting greener industry
The property sector must change the way it operates to support the global transition to a low-carbon economy.
The property sector plays a vital role in the global economy, developing and maintaining physical infrastructure including buildings and transport to enable individuals, businesses and broader society to successfully function. However, the industry is coming under increased pressure to operate more sustainably as buildings currently account for 39% of global carbon emissions according to the World Green Building Council. Innovation and transformational change are required of the industry if it is to achieve national and international emissions targets in the fight against climate change.
To start progressing against its decarbonisation targets, the sector is focussed on the energy efficiency of the built commercial environment, existing housing stock and the use of new construction methods and sustainable materials to effect positive change for new infrastructure.
Landsec, a commercial property development and investment company, has established itself as a global sustainability leader in this sector through their mission to future-proof growth as the world transitions to a low-carbon economy. 

Following the achievement of its original science-based target in 2019, 11 years ahead of target, Landsec increased the ambition of its target in line with a 1.5ºC global warming scenario. Landsec's updated science-based target is to reduce its carbon emissions by 70% before 2030 from a 2013/14 baseline,and put sustainability and climate resilience at the heart of its strategy to deliver continued value to stakeholders.
Landsec is leading the property sector's sustainability efforts through its construction projects which combine innovative construction techniques with greener materials. The Forge is a key example of their suitability efforts, which aims to be the UK's first net zero carbon commercial building both constructed and operated in line with the UK Green Building Council (UKGBC)'s framework for net zero carbon buildings.
The project was awarded funding from Innovate UK for its use of ground-breaking construction techniques, most notably the 'kit of parts' platform system known as P-DfMA (Platform for Design, Manufacture and Assembly) which has the potential to be a catalyst for change in the property sector.
Sustainable design and innovation are also key to Landsec's strategy. Their work to identify sustainable construction materials and reduce their carbon footprint has led to the development of Timber Square, a net zero carbon scheme which aims to be the largest UK commercial development to use cross-laminated timber (CLT). Timber Square will be built through a combination of existing buildings and natural and recycled materials for new construction.
In addition to reducing embodied carbon across its construction portfolio, Landsec is also transforming the way in which its existing buildings are being used and operated. This includes planning to replace gas-fired boilers with more sustainable solutions when they reach the end of their lifecycle (e.g. air source heat pumps) and engaging with customers to help them to reduce their operational emissions.
As a result of its positive actions, Landsec achieved a 55% reduction in its carbon emissions in 2020 compared with a 2013/2014 baseline, and is on track to meet its target of a 70% reduction by 2030.

The insurance industry has a critical role to play in understanding the evolving risk profile of the property sector to enable and accelerate the adoption of sustainable construction solutions.
As the property sector continues to evolve at a rapid pace, there is mounting pressure on the global insurance industry to innovate and respond to the industry's dynamic risk profile.
Together, with its insurance partners, Landsec is continuing to explore the impacts of climate risks on its portfolio to ensure their buildings are resilient, both now and in the longer term. From Landsec's perspective, strong collaboration and a knowledge sharing culture between developers, property companies and the insurance industry is key to understanding the potential risk of new sustainable materials and technologies. The Lloyd's market, through its access to a worldwide network of expertise, is well placed to be able to facilitate this collaboration and provide insights on complex risks to drive value for the property sector.
Knowledge sharing between developers, property companies and the insurance industry is key to understanding the potential risk of new sustainable materials and technologies.
As the global property sector continues to move towards a sustainable future, Landsec aims to act as a leader for the industry to drive action.
Landsec is committed to taking a leadership role in driving forwards the property sector and they recognise the importance of supporting smaller property development and construction companies to ensure they are not left behind on the journey.
One of the major challenges for smaller property developers is the wide variety of risks presented by new technologies and materials, which could act as a deterrent to innovation. Education will be key to ensuring the risk profile of new sustainable building materials is understood.
Landsec is aiming to be an industry leader in proactively trialling new technologies and material solutions. Through knowledge sharing and collaboration, Landsec will be able to demonstrate successes and encourage others in the property market to follow suit. 
Landsec also firmly believes that the insurance sector has a key role to play in driving understanding of the evolving risk landscape. The insurance industry is well positioned to deliver new research and insights into these risks, and work with its customers to deliver resilient insurance solutions.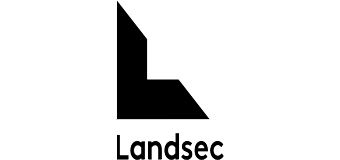 Landsec
Visit Landsec's website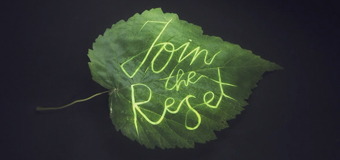 Join the reset
Read more about Lloyd's climate action commitments, together with the role of the global insurance industry in supporting and accelerating the world's transition to a sustainable future.