Supporting greener industry
Harnessing private finance to support emerging technologies will be key to driving sustainable change in the property sector
The property sector has a significant role to play in mitigating the worst impacts of climate change by implementing innovative technologies to reduce its emissions. During COP26, the UK Green Building Council (UKGBC) released its Net Zero Whole Life Carbon Roadmap which outlines the urgency with which the built environment must act in order to achieve net zero carbon in the construction, operation, and demolition of buildings and infrastructure.
Goldacre is part of the Noé Group and £2bn family-founded investment house focused on real estate, digital infrastructure and technology. Goldacre is passionate about investing in businesses that drive change through delivering innovative technology solutions in the real estate sector. It manages investments made by a range of investor types, including insurers.
For Goldacre, investment decisions are being driven by a cultural shift towards green investment. Increasingly, we are witnessing a trend whereby businesses that generate revenues through sustainable products and services are noticeably more profitable than those that are less sustainability focused. For example, the Morgan Stanley Institute for Sustainable Investing found that sustainable funds outperformed traditional peer funds and reduced investment risk during the COVID-19 pandemic in 2020. Goldacre thereby recognises the commercial, as well as environmental, benefits of investing in sustainable technologies.

Reductions in carbon emission and cost savings are both benefits of investment in green technology across the built environment 
Goldacre considers the real estate sector to be one of the least digitised industries. This was a key driver behind its funding of RElab, a start-up technology and scale-up programme which focuses on identifying new technology trends and opportunities to scale innovative solutions to shape our future built environment.  
RElab concentrates particularly on smart buildings and cities, with all nine start-ups selected for the 2020 RElab cohort contributing to  sustainability. Through RElab, Goldacre has partnered with organisations including Lockton, MACE, Landsec, Kier and White and Case. RElab represents the art of the possible in sustainable real estate, with alumni including ECOncrete who deliver environmentally sensitive concrete solutions to enhance the biological and ecological value of urban, coastal and marine infrastructure.
To drive further change in the real estate sector, Goldacre has invested in Grid Edge, a company focused on improving the energy efficiency of buildings through technology. Grid Edge aims to address a gap in the market by providing an intersection between building management companies and energy suppliers by connecting and contextualising building, energy, occupant and environmental data.
Grid Edge's flagship product, Edge2X, is a cloud-based digital offering which uses artificial intelligence technology to continuously scan data and provide real-time optimisation of building energy performance. Grid Edge primarily focuses on commercial property such as office buildings, shopping centres and airports, and its Edge2X solution has been deployed in over 20 sites across the UK. This includes Kent County Council's head office, where the technology has delivered a 60% reduction in CO2 emissions and a £30k cost saving.
The technology applied by Grid Edge pinpoints activities of heating, ventilation and air conditioning systems to particular "zones" of buildings, allowing reduction efforts to be targeted. During the COVID-19 pandemic, Grid Edge products were used to investigate which parts of buildings were still using energy while out of use. Through the insights provided, the majority of customers have renewed their contracts to gain the emission and cost savings on offer.
Grid Edge is also developing a product focused on making buildings more resilient to increasingly volatile energy markets. The product integrates price signals to better match energy demand with more favourable prices. It also monitors the availability of renewable energy within the electricity grid to ensure each building is making use of renewable power when it can.
Goldacre's investment in Grid Edge is a crucial enabler to allow it to continue to deliver innovative solutions and ensure the built environment can transition to a low-carbon future.

There is an important role for the insurance industry in managing the risks associated with energy saving technologies for the built environment 
As with any new technology, there are always unknown and untested risks. Sometimes, this uncertainty can act as a barrier to the adoption of new technologies, by investors or consumers. As the world's largest insurance market, Lloyd's is well positioned to deliver insurance solutions that enable innovative companies such as Grid Edge to continue to innovate and support the decarbonisation of their industry. One of the most challenging components of a technology service is providing performance guarantees to their users.
The Lloyd's market offers products and services similar to the needs of climate positive technology innovators. One such example was in 2017 when a Lloyd's coverholder created a parametric insurance policy that insured policyholders from the seasonal short term impacts of extreme weather events from vineyard owners. For a parametric product like this to trigger, independent data from a third party must meet a certain criterion – in this instance temperatures falling below zero calling a shortfall in grape production. This type of innovative insurance cover can be adopted and applied to other climate-related contexts and emerging technologies.
The Lloyd's market also has c.£85 billion of capital at its disposal and as such, through engaging with investment companies such as Goldacre, there is significant potential for Lloyd's and the insurers that make up the market to be a key part of the sustainability solution. Lloyd's is dedicated to leveraging its role as insurer, risk manager and investor to continue to support innovation in view of developing sustainable infrastructure, low-carbon economies and more resilient cities and communities.
With any new technology, there are always unknown and untested risks.
Continued investment, innovation and supporting risk management mechanisms are required to achieve a sustainable built environment
It is imperative for the property sector to adopt sustainable technologies and solutions at scale in view of achieving its broader carbon reduction ambitions. Goldacre's continued investment in companies such as Grid Edge enables the vital progress needed to facilitate the transition to net zero.
Looking to the future, Grid Edge aims to direct its focus towards reducing the carbon footprint of existing commercial building stock. It sees a particular opportunity in supporting the intersection between the energy market and the real estate industry to drive positive change in commercial building energy use.
As the energy market continues to become more dependent on renewable energy, while the built environment simultaneously becomes increasingly complex (for instance with the acceleration of electrification), Grid Edge believes it has an opportunity to bridge that gap through innovative technology solutions.
Goldacre will continue to play a central role in facilitating innovation through its investment in solutions that will make our built environment more sustainable. Lloyd's and the insurance industry are committed to celebrating and supporting this critical progress towards sustainability within the property sector.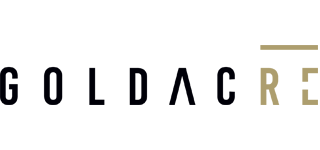 Goldacre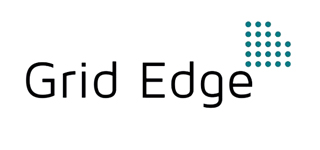 Grid Edge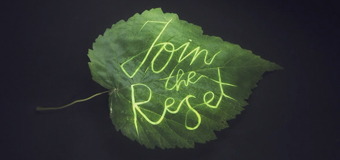 Join the reset
Read more about Lloyd's climate action commitments, together with the role of the global insurance industry in supporting and accelerating the world's transition to a sustainable future.