Supporting greener energy
Using green hydrogen to drive a sustainable global energy transition
Green hydrogen is produced by using electricity to split water (H₂O) into its component parts of hydrogen and oxygen. If the electricity used to split the water is produced by renewable power, such as solar or wind, the resulting hydrogen has zero carbon footprint.
Green hydrogen has a wide range of applications, including as an alternative low-carbon fuel for a range of transportation methods and heavy industrial processes, enabling it to play a key role in the fundamental shift in global energy systems towards a net-zero emission society by 2050. As a result, a continued upsurge in demand for green hydrogen is expected, and electrolysis capacity must scale up to meet this demand. In 2020, the EU announced a plan to boost investment in green hydrogen capacity six-fold to reach 6GW annually by 2024, representing a 20-30x increase in installed capacity compared with current levels.
As a pioneer in the field of green hydrogen, Green Hydrogen Systems (GHS) is helping spearhead the drive towards a sustainable global energy transition. Leading the way, GHS produces standardised and modular electrolysers of the pressurised alkaline technology for the production of green hydrogen solely based on renewable energy.

GHS is playing an integral role in the hydrogen economy through the design and delivery of electrolysers
The successful integration of green hydrogen into European energy systems could enable up to 50% of the carbon abatement required for the continent to meet the goals of the Paris Agreement. Alongside these considerable benefits from a carbon emission reduction perspective, the production of green hydrogen has an increasingly compelling commercial appeal, which is enabling companies such as GHS to thrive.
GHS delivers pressurised alkaline electrolysis equipment to enable the production of green hydrogen from intermittent power supply from renewables. A recent example is a pioneering wind-to-hydrogen project, where a GHS' electrolyser was connected to a Siemens Gamesa 3 MW wind turbine near Brande, Denmark. Instead of feeding the power grid, the wind turbine feeds electricity into a GHS HyProvide A-Series electrolyser, which converts the electricity into hydrogen that will be stored for subsequent distribution and use as a fuel for hydrogen-powered buses, taxis and cars.
GHS has also partnered with modular hydrogen production developer Skai Energies to establish Australia's first integrated green hydrogen production and refuelling station. Powered onsite by solar panels, the system will supply Victoria (one of Australia's largest and fastest-growing industrial areas) with 100% green hydrogen. The project will use rainwater and renewable power to produce around 60-90 kg of green hydrogen per day, with the site to ultimately be scaled to fuel over 100 vehicles daily.

Bespoke insurance cover for the hydrogen economy is still being developed but opportunities exist for product innovation
Insurance cover for the hydrogen economy is still in relative infancy; to date there are limited examples of insurers providing specialist cover for risks associated with hydrogen.
GHS sees collaborative discussions between the insurance and hydrogen industries as an effective way to inspire thinking around unique and bespoke insurance products which could be provided across the hydrogen value chain. As green hydrogen continues to grow, there is an opportunity for the development of more sophisticated insurance products such as performance related guarantees, which could be linked to the long-term performance of innovative technology like electrolysers.
While some of GHS' customer base is mature and well aware of the challenges around hydrogen, some learning may be required from an insurer's perspective to better understand the risk profile of hydrogen and how such risks can be managed. Through Lloyd's Futureset, Lloyd's have committed to working closely with the Sustainable Market Initiative (SMI) Hydrogen Task Force to open up discussion with customers operating in this space and to develop insurance coverage for innovative or prototypical hydrogen technologies and infrastructure.
As green hydrogen continues to grow, there is an opportunity for the development of more sophisticated insurance products such as performance related guarantees.
Lower costs and increased incentives could play a pivotal role in the future growth of hydrogen
The European Green Deal has set ambitious targets for hydrogen capacity across the EU, demonstrating the potential of the hydrogen economy and the need for rapid development and adoption.
Societal adoption of hydrogen is a key barrier to its future, with experts noting the "hydrogen paradox": customers are only willing to buy electrolysis equipment once the price has fallen, however, equipment manufacturers require demand in order to achieve economies of scale and lower prices.
To achieve a reduction in price, orchestration of incentives at a policy level is necessary. Following the European Green Deal, regulatory subsidy schemes are emerging which support the growth of hydrogen, however there is still a lack of national ambition in this space. Regulatory support can enhance the movement towards cost parity between hydrogen and other energy sources, which in turn will prove the catalyst for achieving economies of scale.
Lloyd's stands ready to support the hydrogen value chain, and acts as a facilitator for organisations such as GHS to be able to innovate. This in turn will help to drive greater adoption of hydrogen and improve its attractiveness as an integral part of the future global energy mix.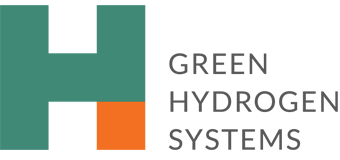 Green Hydrogen Systems
Visit Green Hydrogen Systems' website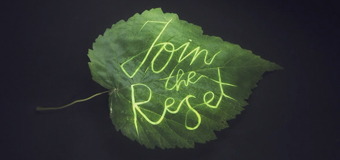 Join the reset
Read more about Lloyd's climate action commitments, together with the role of the global insurance industry in supporting and accelerating the world's transition to a sustainable future