Supporting greener energy
Investing sustainably to generate greener energy
Climate change is still the greatest threat to human health and will impact communities both through the physical effects of global warming and the transition risks involved as sectors look to move to a low-carbon economy.
Physical risks include increasing frequency, severity or volatility of extreme weather events, such as hurricanes and floods, while transition risks arise from the process of adjustment to a low-carbon economy, including shifting energy sources. The flow of new investment into areas which help address climate change is crucial to enabling the transition.
Encouragingly, there is growing appetite amongst investors for a greener, more sustainable economy. Pension funds and insurance companies are therefore eager to deploy capital into green energy and impact investments.
Copenhagen Infrastructure Partners (CIP) specialises in energy infrastructure investments and is among the largest fund managers globally within renewables. CIP is responsible for the investment strategy and management of all funds under its supervision and chooses to invest strategically in projects that support the climate transition.

Climate positive activities are central to CIP's business model
CIP is a market pioneer in the energy infrastructure investment space. It strives to invest in innovative projects and has a willingness to be an early mover into new, sustainable energy markets with a core expertise in de-risking projects.
CIP places the climate agenda at the heart of its investment decisions and business strategy. A key part of this work involves launching and managing climate positive funds, such as their Energy Transition Fund.
CIP's Energy Transition Fund focuses on power-to-X and other next-generation renewable technologies. It aims to fundraise 2.25 billion euros and has already raised 1,400 million euros towards this as of September 2021.
Green hydrogen is a core focus for the business, and CIP aims to build a global portfolio of sustainable hydrogen energy projects.
In pursuit of this goal, CIP has recently announced a number of investments in hydrogen projects, including:
Plans to develop the Esbjerg Hydrogen Project, Europe's largest production facility of green ammonia, using electrolysis powered by offshore wind in Denmark
A partnership with Hydrogen Renewables Australia to export green ammonia to Japan and Korea. The 5000 MW Murchison Renewable Hydrogen Project is a large-scale green hydrogen project powered by wind and solar power generation
CIP takes a unique approach to fund management by investing at an early stage and buying projects from developers. The team of energy and infrastructure industrialists work to de-risk these investments to enable institutional investors to participate. This strategy allows CIP to be involved in renewable energy projects from start to completion, instead of investing at an advanced stage of the process.

The insurance industry can help the climate transition by investing in sustainable funds
Insurance companies, like fund managers, are asset owners and manage a significant amount of capital. Lloyd's and the insurance sector can help accelerate the climate transition by moving capital towards climate positive investments.
Lloyd's, the world leading insurance marketplace, has committed to a strategy of responsible investment. In 2018, the Corporation introduced a thermal coal exclusion policy for its Central Fund assets. 
Following the launch of its ESG report (2020) and Climate Action Paper (2021), Lloyd's continues to implement its own investment strategy and work closely with managing agents in the Lloyd's market to develop their own responsible investment strategies.
To accelerate this, the Lloyd's market has been asked to no longer make new investments in thermal coal-fired power plants, thermal coal mines, oil sands or new Arctic energy exploration activities from 1 January 2022. The Corporation has made this pledge in respect of its Central Fund assets.
Lloyd's is also committed to increasing capital flows into ESG related projects. For example, Lloyd's has a policy of investing circa 3% of its Central Fund into impact investments, which generate positive social and environmental impacts, as well as financial returns. 
As the renewable energy infrastructure sector grows, there is an opportunity for the insurance industry to further increase the flow of investments into climate positive projects, such as CIP's green energy projects outlined above. 
Lloyd's and the insurance sector can help accelerate the climate transition by moving capital towards climate positive investments.
Increasing demand from consumers presents an opportunity for the hydrogen economy to grow
Hydrogen offers a more sustainable alternative to energy derived from oil and gas. CIP's view is that hydrogen technology will eventually become competitive with fossil fuels, but there is a need to scale the hydrogen economy. Currently, there are several challenges in making that happen, including:
Current distortions in fiscal policies which work in favour of oil and gas markets
The unregulated nature of pollution and carbon emissions – a lack of "polluter pays" principle
The significant costs associated with innovation in large renewable energy projects for the first wave of investments
High upfront costs for new component parts are also one of the key barriers to achieving scale across the hydrogen economy. 
The insurance industry has a role to play in helping overcome this challenge by allocating a portion of their investments to green energy projects, including green hydrogen. Insurers can also use their risk expertise and underwriting knowledge to develop bespoke insurance solutions for renewable energy projects.
CIP will continue to engage with projects to provide early financing and project development support to make green energy projects a success. In doing so CIP allows investors to directly participate in the energy transition.
Find out more about CIP and Lloyd's climate actions below.

Copenhagen Infrastructure Partners
Visit Copenhagen Infrastructure Partners' website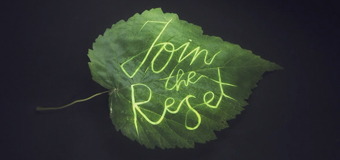 Join the reset
Read more about Lloyd's climate action commitments, together with the role of the global insurance industry in supporting and accelerating the world's transition to a sustainable future.