Chief Executive statement
The first half of 2020 has been an exceptionally challenging period for our people, our customers, and for economies around the world. 
The ongoing COVID-19 global pandemic has inflicted catastrophic societal and economic damage calling for unparalleled measures to stifle the spread of the virus, and to get businesses and economies back on their feet.
Lloyd's has demonstrated real resilience and strength during a truly challenging moment in global history. We continue to pay out millions of pounds in claims to our customers impacted by the global pandemic. In addition, our recent white paper  "Supporting global recovery and resilience for customers and economies: the insurance response to COVID-19" sets out a number of ways the insurance industry could fast-track global economic and societal recovery from the far-reaching impacts of COVID-19.
The Corporation has also committed a £15m package of support for charitable organisations responding to the pandemic, together with £15m in seed capital investment to develop a Systemic Risk Centre of Excellence, which aims to better understand, model and provide insurance for systemic catastrophic events.
We have made considerable progress against our three strategic priorities of performance, strategy and culture – each of which remain crucial to our future success.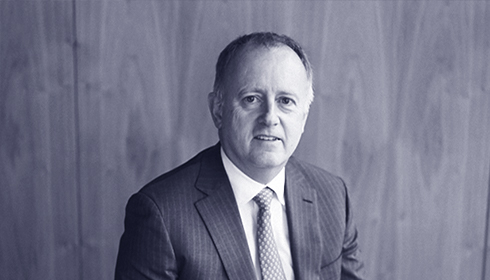 John Neal, Lloyd's Chief Executive
Pronounced improvement in performance

Through H1 2020 we have continued our focus on driving sustained performance improvement across the market and have made good progress in getting back to delivering sustainable long-term profitability. Our H1 results demonstrate that our robust approach to performance management and remediation has begun to take effect, evidenced by a significant turnaround in the underlying performance of the market.

In the first half of 2020, Lloyd's made an overall loss of £0.4bn, driven by COVID-19 claims of £2.4bn adding 18.7% to the market's combined ratio of 110.4%. However, excluding COVID-19 claims, the market's combined ratio has shown substantial improvement at 91.7%, down from 98.8% in H1 2019. This encouraging development is supported by a marked 7 percentage point improvement in the attritional loss ratio which has dropped to 52.6% in the first six months of 2020 (H1 2019: 59.7%), with prior year development remaining stable at 0.5% (H1 2019: 0.4%).

Gross written premiums of £20.0bn represent a 1.7% increase over the same period in 2019. However, eliminating foreign exchange rate movements, overall premium increased by just 0.1%. Positive rate momentum accelerated in the first six months of 2020, with the market achieving average risk adjusted rate increases on renewal business of 8.7%. This was offset by a 8.6% decrease in business volumes across the market. This reduction in business volumes further demonstrates that over the past three years we have really understood where we want to focus on successful business, including reselecting what we underwrite.

The H1 2020 expense ratio has dropped marginally from 38.1% to 37.7%, with the Future at Lloyd's programme central to our long-term aim of reducing total acquisition costs and administration expenses.

Lloyd's remains well capitalised to withstand the impacts of COVID-19 with an estimated ultimate loss of £3.0bn (this assumes further losses arising from event cancellation and credit), having completed two accelerated market wide capital collections. In the first six months of 2020, the market's net resources increased by 7.2% to £32.8bn as at 30 June 2020 (FY 2019: £30.6bn), reinforcing the exceptional strength of Lloyd's balance sheet with a central solvency ratio of 250%.

We have made excellent progress through the first half of 2020, in some of the best underwriting conditions we have seen in a decade. But although the indications suggest we are returning to profitability, our focus on performance must remain unerring. As we enter the 2021 business planning cycle, against the backdrop of an uncertain global economic outlook, there has never been a more crucial time for business and capital plans to be well executed to ensure we return the market to profitability on a sustainable long-term basis.

Building a better future for our market and our customers

Throughout the first six months of 2020, we continued to execute against our ambition to create the world's most advanced insurance marketplace. The pandemic has underlined the importance of the Future at Lloyd's and we have sharpened our focus to prioritise development in three key areas that will deliver the most impact and value to the market and our customers in 2020 and 2021: improving electronic placement, enhancing Delegated Authority services, and making improvements to claims processes. In parallel, we will progress the underpinning data and technology capabilities we need to deliver the ultimate solutions.

We have taken the opportunity to accelerate the implementation of digital enhancements and technology by building a virtual Underwriting Room that will enable brokers and underwriters to connect and collaborate online wherever they are, alongside the physical trading environment in Lime Street. This is an exciting milestone for Lloyd's which will allow the market to reach out in real time to its customers and partners all around the world.

We'll be launching the Future at Lloyd's Blueprint update in November this year, which will set out in more detail the roadmap for 2021 and beyond.

Sitting alongside our aims to improve performance and deliver on our strategy, is our commitment to drive long term culture change across Lloyd's market. Earlier this year we set market-wide gender targets and published a Culture Dashboard. This marked the fulfilment of the commitments we made in 2019 and builds a foundation for our ongoing initiatives to build a more inclusive environment for all.

We have also resolved to improve the experience, level the playing field and increase the representation of Black and Minority Ethnic talent in our market. As part of this, in June we committed to five initial meaningful and measurable actions, as well as confirming our intention to set a market ethnicity target in Q2 2021.

We have put in place a series of actions to accelerate change, but we still have much work to do and we must be impatient in our resolve to get there. As we slowly emerge from COVID-19, we as a market must take the opportunity to think about the ways in which we can collectively build back better. We must take positive action to help tackle the many challenges society faces, such as inequality, poverty, disease and climate change. We must reflect on how we could build a better, less polluted, lower carbon world and work together to achieve it.

This is a once in a generation moment to help rewrite the future of our society, and we must seize it together.