Chairman and Chief Executive statements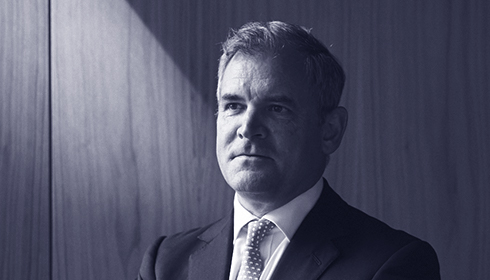 Bruce Carnegie-Brown

Chairman of Lloyd's
Against a backdrop of global macro-economic instability, performance in the insurance sector continued to be affected by the tough underwriting and investment market conditions.
These were reflected in the Lloyd's market's 2018 results, which were impacted by above-average major claims activity, and the low return and volatile investment environment. However, the result was underpinned by continued strengthening of the Lloyd's market's capital position and signs of improvement in underwriting performance.
During the year, Lloyd's put in place a series of measures to improve the market's competitiveness and relevance in the short, medium and long term.
Most importantly, this took the form of a rigorous performance management process to make sure business written in the Lloyd's market is profitable and sustainable. We continued to invest in our digital future, mandating electronic placement and piloting new ways of connecting with our clients, coverholders and brokers around the world to make Lloyd's easier to do business with. We enhanced our reputation for innovation by launching the Lloyd's Lab, which connects new products and services with capital providers. We also made Lloyd's Brexit-ready by opening our new subsidiary, Lloyd's Brussels.
I am delighted that in 2018 Lloyd's donated £1.4m to nearly 200 charitable organisations and activities, supporting more than 13,000 people. We also celebrated almost 3,000 volunteers from across the Lloyd's market giving 22,000 hours of their time to charitable causes.
Much of the work we did last year was set in motion by our former CEO Dame Inga Beale who stepped down from her role after five years at Lloyd's. During her tenure, Inga drove a series of changes aimed at modernising the market, and making it more efficient and inclusive. The market owes her a debt of gratitude for her courage and persistence and we are committed to continuing her work on inclusion in the market.
As we said goodbye to Inga, so we welcomed John Neal as our new CEO. John, who took up the post in October, brings great energy, enthusiasm and passion to the role, and I am sure Lloyd's will thrive under his leadership.

At the Board, we welcomed Mike Bracken, Nigel Hinshelwood and Fiona Luck, who were all appointed in March 2018. In February 2019, Neil Maidment was appointed to the Board, having left Council in January. At Council, we said goodbye to Matthew Fosh, Julian James and Philip Swatman who all stepped down after completing their terms of office. All of them have provided great service to Council. They have been succeeded by Christian Noyer, who joined Council in November 2018, and Albert Benchimol, Victoria Carter and John Sununu who joined in February 2019. All our new appointments bring a wealth of expertise and experience from different sectors that will help guide Lloyd's as it evolves over the next few years.

On 18 February 2019, Lloyd's learned of the death of Sir David Rowland, former Chairman of Lloyd's, who in a time of crisis in the 1990s introduced a series of reforms to the market which restored the financial strength and reputation of Lloyd's. Sir David was awarded a Gold Medal for Services to Lloyd's in recognition of his critical contribution, and will be remembered as a wonderful man and a great leader of the Lloyd's market.

While 2018 was a challenging year, it was also one in which the insurance sector once again demonstrated its value to society, paying billions of pounds in claims globally to help nations, businesses and communities recover post disaster.

The continuing challenge for all insurers is to create new products and services to help our customers manage and mitigate the rapidly evolving risks they face, to reduce our costs to remain competitive, and to adopt new ways of working to meet our clients' changing needs and expectations. It is incumbent upon Lloyd's, as the world's leading specialist, commercial and corporate insurance and reinsurance market, to play our part in this transformation of our industry.

Lloyd's succeeds when the market works together towards a common purpose and I am very grateful to all market participants for their support of Lloyd's in 2018 and I look forward to earning their support again in 2019.

I am confident the work we began in 2018, and are continuing into 2019, positions Lloyd's for success in the years ahead.
£28,222bn
Total net resources
£35,527bn
Gross written premiums
£504m
Net investment income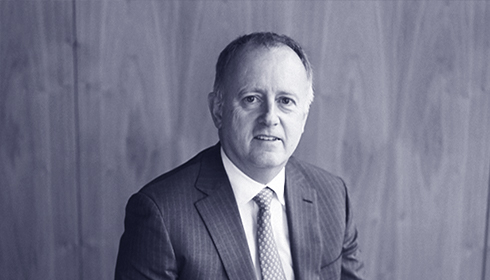 John Neal

Lloyd's Chief Executive Officer
During 2018, the Lloyd's market and Corporation worked together to address performance challenges with positive and thoughtful action, following a difficult 2017 result.

The Corporation undertook a thorough and robust evaluation of future plans to support the market in delivering sustainable, profitable growth in the years to come.
With continuing uncertainty around the UK's exit from the European Union, we tackled the challenges of a post-Brexit world by setting up Lloyd's Insurance Company in Brussels, which will allow the market to continue to support customers in the continent of Europe.
We also made significant progress in our efforts to modernise the market, collaborating with managing agents, coverholders and brokers, as well as the company market. 2018 focused on adoption for electronic risk placement, and by the end of the year almost 40% of in scope contracts were placed electronically.
During 2018 the Lloyd's market paid £19.7bn in claims, in response to a number of severe natural catastrophes that struck around the world, including Hurricanes Florence and Michael, Typhoon Jebi in Japan, as well as the Californian wildfires.
On the back of a second higher than average catastrophe claims year, Lloyd's 2018 aggregated results have shown green shoots of improvement. The pricing environment saw strengthening by 3.2% on renewal business and the beginnings of improvement in the attritional loss ratio is evident with a reduction of 1.3% on the previous year.
Lloyd's financial credentials and quality of our balance sheet go from strength to strength. Total assets grew by 9% to £118.0bn, with net resources up by 2% to £28.2bn. Central assets, the final link in Lloyd's chain of security, also increased by 8% to £3.2bn. Nevertheless, the market's aggregated 2018 results report a combined ratio of 104.5%,and a £1.0bn loss. This performance is not of the standard that we would expect of a market that has both the heritage and quality of Lloyd's and we are taking further actions. In particular, we have implemented stronger performance management measures which will remain an enduring feature of how we go about our business.
2019 business plans have been constructed on a more rigorous basis, with almost £3bn of poorly performing business removed from the market. The 2018 performance review process has now been integrated into the regular planning process, allowing continuous oversight of inadequately performing syndicates and classes of business. We expect these actions to deliver progressive performance improvement across the market in 2019 and 2020.

We have a series of activities underway aimed at improving the Corporation's systems, processes and technology, and the way we go about our day jobs, to ensure we are supporting the market in an effective and efficient way. In that regard I want to thank all of our employees for their commitment and hard work as we invest in setting ourselves up for success. In parallel, I am completing the reset of our Executive Team with the key appointments of Burkhard Keese as Chief Financial Officer, and Dave Duclos, Non-Executive Chairman of Lloyd's Global Networks, with further announcements on the important roles of Chief Risk Officer and Chief Operations Officer to follow. I would like to take the opportunity to thank John Parry, Shirine Khoury-Haq, and Hilary Weaver for their time and contributions to Lloyd's.

As I reflect on the Corporation's gender pay gap of 19.9% (mean), I am acutely conscious that there is much more work to be done to achieve the broadest opportunities that a diverse and inclusive workplace brings. I am committed to taking decisive and thoughtful action now, and in the months ahead, to ensure that lasting, meaningful change is achieved.

Since I joined the Corporation in October last year, I have focused on what the market must do to ensure we can thrive today, tomorrow and in the insurance ecosystem of the future. Over the past five months my team and I have been listening to the views and insights from our diverse range of stakeholders to better understand what we are doing well, and where we can improve.

The top line is that everyone we have spoken to sees immense value in Lloyd's and its key role at the heart of global insurance and reinsurance for commercial, corporate and specialty business. With that support came honest feedback on where we need to focus – on performance, on people, and on the market's long-term future and the opportunities ahead of it.

To cement our future success, and to remain the top choice for commercial and specialty insurance, Lloyd's strategy and direction will be underpinned by a refreshed purpose of "sharing risk to create a braver world".

This purpose speaks to the impact and aspiration of the market and is as true today as it was in Edward Lloyd's coffee shop in 1688. Lloyd's collective expertise and insight continues to provide unparalleled choice, giving customers confidence in an uncertain world by protecting what matters most to them – helping create a braver world.

The global insurance industry faces real challenges in supporting the changing world, and this can herald a new chapter in Lloyd's history. Our market has huge untapped potential and with its leadership, innovation, and deep expertise, policyholders and clients can face the future with renewed optimism and confidence.

In 2019 and beyond, the market and Corporation will work together to understand, design and build our collective vision for the future and I am honoured and excited to be part of it.