This stream is aimed at those that are looking to start their career within Internal Audit.
2:2
minimum in any degree subject.
What could you be doing?
During this 24-month Programme you will be working with our Internal Audit function. The Internal Audit function at Lloyd's sits within the Office of the CEO and has a strategic role to play in ensuring all risk management, governance and control processes are operating effectively.
You would have the opportunity to work on a range of audits across a variety of business functions, including our international offices.
Whilst on the Programme you will have the opportunity to choose a qualification route that suits you. Whether that's becoming chartered by the Institute of Internal Auditors or becoming a qualified accountant, Lloyd's will support you throughout.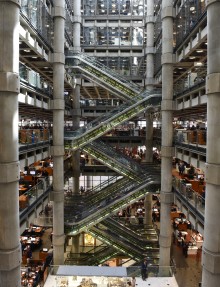 What do we look for?
We are looking for those who are curious about our organization and future opportunities with us. Here at Lloyd's, we take a strengths-based approach to assessment. We want to explore what stimulates and inspires you, instead of placing too much emphasis on what experience you may already have. Essentially, we want you to be your authentic self! Navigate through our assessment process honestly and authentically, this is the best way to show us your potential and ability.
Ready to apply?
Applications for our graduate programmes are currently closed. Please check back for details on our 2023 programmes.