Supporting greener energy
The insurance industry is well positioned to support the growth of the renewable energy sector through innovative insurance solutions and products.
Energy systems globally are facing unprecedented change, driven in part by initiatives to combat climate change and in part by rapid technological advances. The renewable energy sector, in particular, has seen rapid growth due to the fundamental role it will play in enabling a global transition toward a low-carbon economy.
Technology in the renewable energy market is advancing at an incredible pace. The International Energy Agency's World Energy Outlook for 2020 predicted rapid growth in renewables across all of its scenarios. These complex developments have resulted in a continually evolving risk landscape that introduces opportunities and challenges for organisations and insurers active in this market.
Taking a leading role in the renewable energy insurance space, Travelers has been offering a range of tailored insurance coverage solutions for 30 years. Specifically, Travelers offers coverage for companies operating in onshore and offshore wind, solar and bioenergy.

Travelers offers a range of insurance solutions that covers the entire life span of renewable energy businesses.
Governments across the world are setting targets and commitments to increase the proportion of the future global energy system that comes from renewable sources. Travelers therefore recognises the need for tailored insurance products to meet the demands of a growing and evolving market.
Travelers is committed to supporting its customers throughout the lifecycle of both developing and existing renewable energy sites. For example, when it comes to the installation and maintenance of wind turbines, one of the most significant risks is the presence of the on-site crane. In response to this, Travelers not only provides the necessary insurance but also offers safety training to help employees understand and manage the risks associated with operating such equipment.
One of the specialised insurance products offered by Travelers is Windpak®, which provides coverage to protect operational wind turbines, supporting towers and foundations, and related transformers and switchgear. Similarly, Solarpak® is a bespoke product which supports solar energy projects from construction to completion by providing cover for installation and operational risk exposures.
In addition, Travelers has made its own commitments to help tackle climate change, including committing to becoming carbon neutral across its operations by 2030, building on the nearly 55% reduction in greenhouse gas emissions it has already achieved since 2011. In April 2019, Travelers also launched an initiative in partnership with American Forests to fund the planting of one tree for each Personal Insurance billing account converted to paperless billing. Since then, the company has funded the planting of 1.5 million trees in areas most in need of reforestation while lowering its paper consumption by tens of millions of pages. It expects to plant a total of 3 million trees by June 2022.

The unique nature of the Lloyd's insurance market means it is perfectly positioned to enable the growth of renewable energy.
The Lloyd's market has a long-standing relationship with the energy sector and provides risk transfer solutions to a significant proportion of operators in the global energy market.
Lloyd's recognises its responsibility, as the leading global insurance market, to help accelerate society's transition from fossil fuel dependency to renewable energy.
As the renewable energy market continues to innovate, new and complex risks will emerge that require bespoke and comprehensive insurance cover. By partnering with firms such as Travelers, Lloyd's is ensuring it will remain at the forefront of such product innovation.
Participating in a subscription market, such as Lloyd's, allows insurers to join a worldwide network of syndicates and work together to provide customers with the highly specialised cover they need for their businesses to succeed.
As part of the Lloyd's market, Travelers has access to the combined scale, capacity and expertise of the market, with industry experts ranging from engineers to environmental specialists who can weigh in on complex risks and associated claims that might arise.
As the renewable energy markets continues to innovate, new and complex risks will emerge that require bespoke and comprehensive insurance cover.
With the rapid growth in the renewable energy space, the insurance industry is well positioned to embrace both the opportunities and challenges posed by new risks.
With highly innovative technological developments and growing economies of scale, the renewable energy sector is advancing at an incredible pace. Over the last 15 years, the average cost per megawatt to install a solar farm has fallen from $6.5 million to $300,000 today, and we are seeing similar trends emerge in the offshore wind sector.
Advancements in floating wind technology are helping to accelerate growth in areas further from shore and in deeper waters, which in turn is unlocking wind energy generated in regions previously considered unsuitable for fixed-base offshore wind installations. This presents a significant growth opportunity for the sector and is driving the emergence of new offshore wind markets outside Europe.
Insurers, such as Travelers, with renewable energy expertise play an important role in responding to the changing risk landscape and sharing their risk management expertise with those who are new to the sector.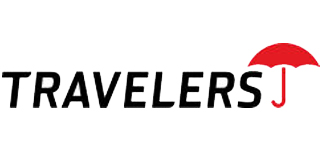 Travelers
Visit Travelers' website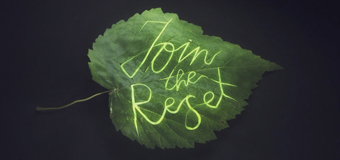 Join the reset
Read more about Lloyd's climate action commitments, together with the role of the global insurance industry in supporting and accelerating the world's transition to a sustainable future.