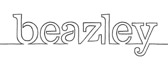 Beazley plc is the parent company of global, specialist insurance businesses with operations in Europe, the US, Asia and Australia. Beazley's global business is transacted through divisions: Marine, Political Risks & Contingency, Property, Reinsurance and Specialty Lines. Beazley has an unbroken 30 year record of profitability.
Beazley manages six Lloyd's syndicates all of which are rated `A´ by A.M. Best and `A+´ by Standard & Poor's and also benefit from the Lloyd's chain of security.
In 2016, Beazley underwrote gross premiums of USD$2,195.6 million.
Since opening in 2006, our Singapore office has become the Beazley hub for the Asia Pacific region. The product offerings for the hub are across all classes of engineering and construction insurance and reinsurance, as well as marine, aviation, contingency, terrorism, management liability, financial liability, professional liability, cyber, political risks and trade credit and reinsurance for property risk and catastrophe excess of loss treaties.
Classes of business
Engineering and construction products include:
Machinery breakdown (MB) and loss of profits following (MLOP)
Contractors all risks (CAR) & Erection all risks (EAR)
Electronic equipment (EEI) and computer insurances
Plant and machinery all risks (MAR)
Advance loss of profits/delay in start up (ALOP/DSU)
Political, trade credit, terrorism and contingency risks coverage include:
Political risks, political violence & stand alone terrorism
Contract frustration and trade credit
Contingency (event cancellation, conference & exhibitions, prize indemnity, weather)
Marine products include:
Cargo
Fine art and specie
Project cargo
Marine hull
International Financial Lines products include:
Professional indemnity
Directors and officers liability
Financial instituitions risks
Healthcare risks
Cyber risks
Surety
Transactional liability
Treaty
In addition, Beazley has a dedicated property underwriter focusing on property facultative risks. We also focus on jewellers block, airline, general aviation and rotor wing insurance. Our market leading team provides hull and liability cover for commercial and private operators; onshore/offshore operators; and business jets and medium to high value turbo prop aircraft. Beazley is also a member of the Construction Consortium at Lloyd's Asia, offering capacity of USD212.5m for large construction projects.
Placing a risk with Lloyd's in Singapore
Lloyd's Asia Service Companies are able to trade with any broker and there is no requirement to use a Lloyd's broker.
If you are a broker and wish to place business with Lloyd's Asia Service Companies please view the class of business matrix here.