The Future at Lloyd's will build the most advanced insurance marketplace in the world, where people will want to work because we have a genuinely inclusive culture, the most talented people and a working environment that allows people to give their best – whether in person or virtually.
Lloyd's three overarching and equal priorities are performance, strategy and culture. Shaping our culture so the ways we work are modern and high-performing will allow our current and future talent to thrive personally and professionally. We recognise that the Lloyd's Market has not historically provided an inclusive culture for all who work here, and have now committed to create a diverse and meritocratic workplace for all our colleagues.
This guide, or toolkit, to culture at Lloyd's seeks to provide you with the understanding of what a high performing culture looks like, how you can reflect on your own organisational culture and some guidance on what can be done to drive improvement. It's based around five foundational themes and the corresponding indicators that will help to assess your organisation's maturity together with the opportunities there are to make progress. As make improvements across these areas, all the research that underpins this guide suggests our business performance will improve, we'll be more competitive across the globe, we will attract and retain talent, and ultimately rise to the standards we have set ourselves.
These five themes are the foundation. As we build a more high performing culture, other themes, such as Innovation and Entrepreneurism will be added to our guide, in parallel with the delivery of the Future at Lloyd's.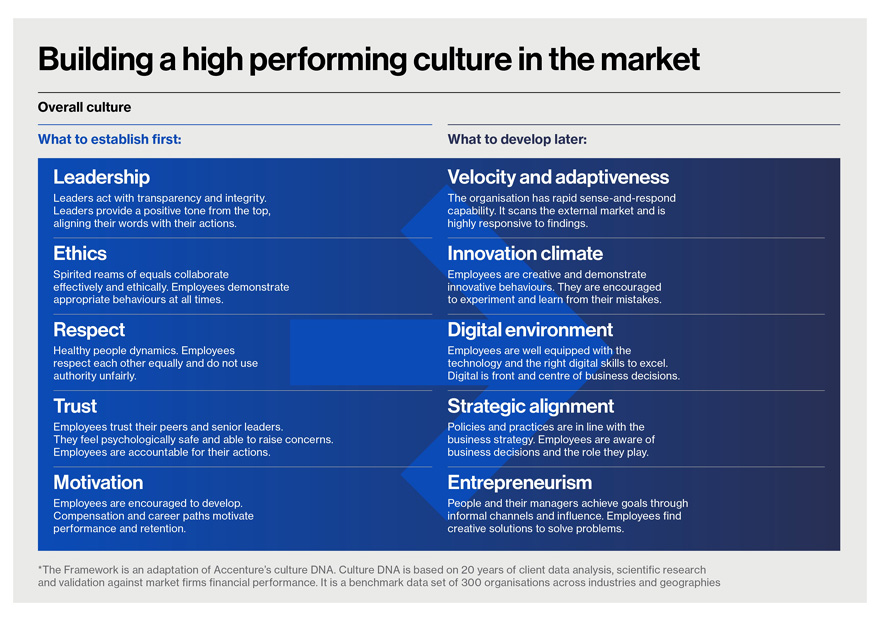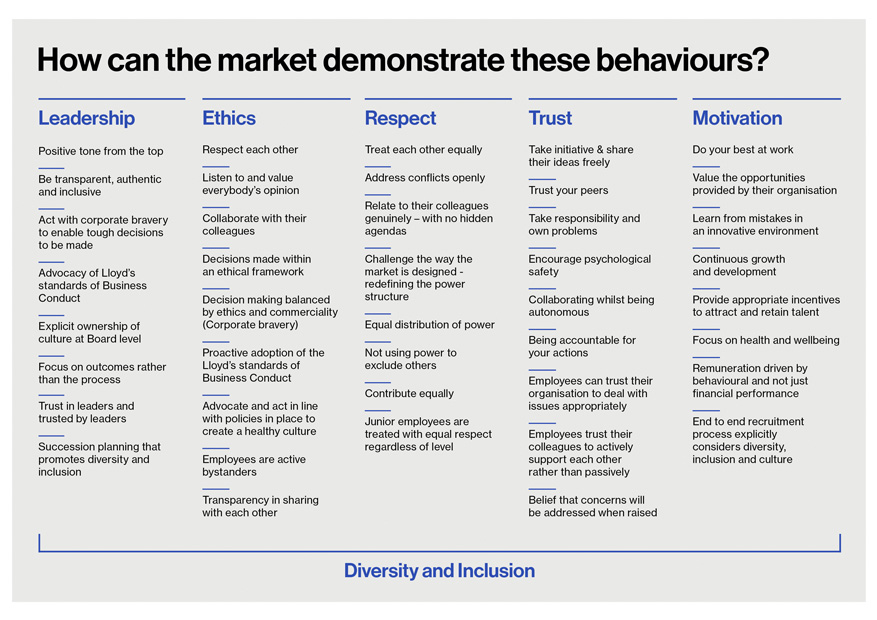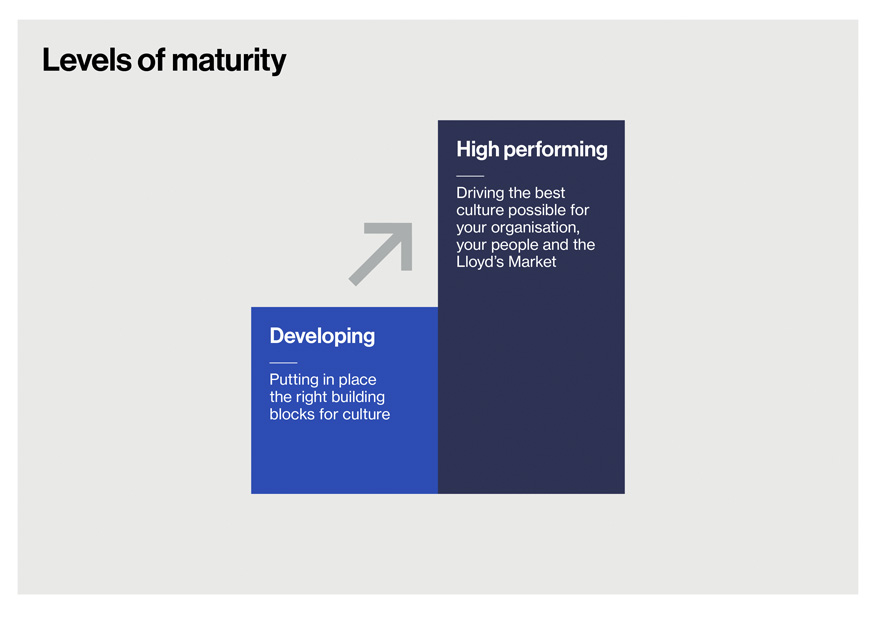 View our culture maturity checklists below for suggested guidance on how to demonstrate these behaviours and measure your organisation against them.