Supporting an inclusive market
Our market engagement activities include the Dive In festival, our Inclusion@Lloyd's forum and the Insurance Inclusion and Diversity Forum.
Dive In festival
Dive In is a global movement in the insurance sector to support the development of inclusive workplace cultures. Its mission is to enable people to achieve their potential by raising awareness of the business case and promoting positive action for diversity in all its forms.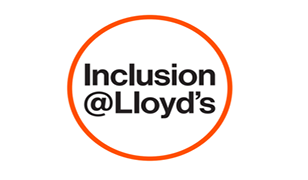 Inclusion@Lloyd's
Inclusion@Lloyd's is a market wide engagement and consultation forum. 
The role of Inclusion@Lloyd's is to help promote activities. It is consulted on and engaged with the development of tools and resources that aim to improve the culture of the market in line with the stated aims of the Lloyd's Culture Strategy. As an initiative of Inclusion@Lloyd's, it includes overseeing the Dive In festival.  
Insurance Inclusion and Diversity Forum
The Insurance Inclusion and Diversity Forum (IIDF) is a group led and founded by Lloyd's. 
The forum aims for members to share information and best practice on D&I. Members have responsibility for diversity and/or inclusion within their organisations and they work for organisations that are part of the UK insurance industry. 
There are over 60+ members and it includes representatives from organisations such as Beazley, AXA, AIG and Aon.