Inclusion@Lloyd's' mission is to help build more inclusive workplace cultures across insurance. To accelerate change, we believe it's important to measure regularly to know how we are doing against that mission, and to provide practical support in the form of guides and other resources for people at different stages of the journey.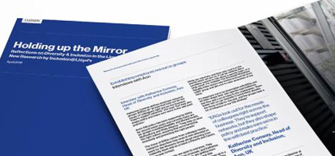 Reports
Inclusion@Lloyd's reports on the progress being made across the Lloyd's Market and the wider insurance sector.
Toolkits
The tools and resources developed for use by charter signatories, managers and individuals looking to create a more diverse and inclusive culture both in their organisations and in the broader insurance sector.