Bob James appointed as Market Transformation Director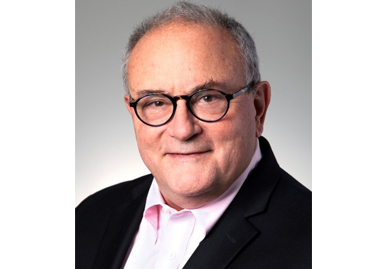 Central to the success of the Future at Lloyd's is ensuring that our products and services are developed in close collaboration with the market and that they align to the strategic direction of market participants. To achieve this, we will keep the market up to date with progress, ensure the right people get involved at the right time and make it simple to understand and adopt the products and 'drops' we deliver as we increase digitalisation. To oversee all of this, we are delighted to appoint Bob James as Lloyd's Market Transformation Director. 

Bob will join Lloyd's on 14 June 2021 and will prioritise how we engage with the market to drive the uptake and adoption of the Future at Lloyd's products and services. Bob will report to Jennifer Rigby, Lloyd's Chief Operations Officer.  
Bob has over 30 years of insurance industry knowledge, including his most recent role of Executive Vice-President for the Amynta Group, where he was responsible for the Managing General Agent segment. He has also had various roles at Allstate, MetLife, AIG, CNA and QBE, including leading major transformation programmes.
Jennifer Rigby said:
"Our vision of becoming the most technologically advanced insurance marketplace in the world is more relevant today than ever. I am delighted therefore that Bob is joining the team. His many years of experience will help us as we work with the market to ensure we continue to deliver the immediate priorities, whilst keeping the longer-term vision in our sights." 
Bob added:
"This is a tremendous opportunity to join Lloyd's at an exciting time and play my part in delivering on the digitalisation of the market. I am looking forward to helping to deliver the Future at Lloyd's and the commitments in Blueprint Two by working alongside brokers, coverholders, managing agents and other partners. We will make it even easier to do business with Lloyd's and provide customers with most responsive and innovation (re)insurance solutions anywhere in the world."