Supporting greener industry
Developing sustainable infrastructure is integral to a greener future.
Infrastructure is the bedrock of our towns, cities, and countries, forming our buildings, roads and power supplies. It is estimated that 70% of the world's population will live in cities in the near future, requiring the creation of smart cities through complex urban infrastructure. The importance of infrastructure, and the crucial role it plays in development, means that pressure is mounting on the sector to become more sustainable.
Infrastructure has been highlighted as a vital part of sustainable development, as demonstrated by Sustainable Development Goal 9, which seeks to build resilient infrastructure, promote sustainable industrialisation and foster innovation.
In addition, there is a growing demand to reduce transport emissions. The Intergovernmental Panel on Climate Change  has stated that without aggressive and sustained mitigation policies, transport emissions could increase at a faster rate than emissions from the other energy end-use sectors. The development of new, sustainable transport infrastructure is key to supporting this transition.
Ferrovial, a multinational infrastructure company, is using their wide reach across the infrastructure landscape to encourage the sector to take on these calls to action.

Ferrovial is committed to developing a sustainable infrastructure for a world on the move.
Encouraging change from the inside
Ferrovial strives to use its agency to influence the infrastructure sector to become greener. As part of this work, Ferrovial has successfully developed southern Europe's first corporate mobility plan. The project, which included close collaboration with the Municipality of Madrid, resulted in increased involvement in low carbon mobility initiatives. This included a specific focus on how its employees travel to work, which led to 100% renewable car sharing networks in Paris and Madrid.
Ferrovial is involved in several corporate initiatives which aim to accelerate the climate transition. For example, Ferrovial chairs the Spanish Green Growth Group, an association whose objective is to develop and share a vision of economic growth that is compatible with the sustainable use of resources. 
Ferrovial also contributes to accelerating innovation in this space as an active member of the EIT Climate-KIC, the EU's main climate innovation hub. This activity, as well as chairing the Spanish Green Growth Group, has led to Ferrovial's involvement in the Deep Demonstration Project in Madrid; a consortium led project which focuses on supporting the transition towards a carbon-neutral future for the city.
Harnessing the power of data to reduce emissions
Sustainability has been of great importance to Ferrovial for some time, and since 2009 the company has been taking steps to measure 100% of its greenhouse gas emissions from its activities around the world, in order to reduce its carbon footprint.
Ferrovial has adopted a digitalised approach to reducing emissions based on the adoption of technologies such as artificial intelligence. It has been involved in innovation with respect to toll roads and ring roads, including constructing low carbon roads, full-life assets management and using technology to balance traffic in real time and reduce congestion.
Ferrovial is committed to encouraging more sustainable operations, both in its own work and across the infrastructure sector.

Infrastructure projects present a variety of risks. Insurance plays a critical role in helping to manage these challenges and is a key partner in helping firms make the climate transition.
A significant emphasis is placed on insuring infrastructure, to ensure that all communities have the resources they need to function. Lloyd's takes an innovative approach to underwriting infrastructure risks to ensure infrastructure can withstand the unpredictability of today's environment as well as the need to adapt to the world's evolving needs.
Ferrovial works with Lloyd's to obtain cover on a project-by-project basis. By continuing to gather information from Ferrovial, brokers ensure that every time insurance cover is purchased, it is tailored to each individual project. The outcome is a bespoke solution that helps Ferrovial manage any potential risks it may encounter on its journey to achieving sustainability targets.
Together with Lloyd's insurance brokers, Ferrovial continues to work to explore insurance requirements that support the climate transition, such as parametric insurance cover that offers pay-outs based on a trigger event.
Lloyd's understands the need for flexible, bespoke and innovative insurance products. If it didn't take this proactive approach, there would likely be an increase in uninsured risks. Lloyd's recognises its role, as the world's leading insurance market, in supporting the infrastructure sector to reach its climate related targets and successfully undergo the climate transition. Lloyd's will continue to provide tailored cover for the new risks that will arise as the infrastructure sector transitions to a greener, more sustainable model.
Ferrovial works with Lloyd's and their brokers to obtain bespoke cover on a project-by-project basis
In order to create a more sustainable global infrastructure, change needs to be driven through a variety of sectors
Ferrovial believes that it plays the role of facilitator in helping the aviation industry to decarbonise.
The aviation industry was the first sector to commit to fighting climate change, following the signing of the Paris Agreement. However, considering that the aviation industry has emitted 915 million tons of CO2 in 2019, there is recognition that there is a long way to go.
Ferrovial believes that it can play a key facilitator role to help the aviation industry to decarbonise by orchestrating collaboration across different sectors of the industry, including the manufacturers, ground staff, operators, and airports. In line with these ambitions,   Ferrovial is looking to invest in sustainable aviation fuel infrastructure, launch passenger schemes to alter passenger behaviour, and build new low carbon terminals to reduce the footprint of daily operations.
Regulatory change is also recognized as a key accelerator of the broader sustainability agenda. Long term regulatory certainty through carbon pricing schemes and tax reform is needed to accelerate the transition process in an industry where projects are often capital intensive with long payback periods.
Ferrovial has a wider strategy for achieving its targets. Plan Horizon 24 is a strategy that places the company's primary focus on the promotion, construction and management of sustainable infrastructure. As part of this plan, Ferrovial aims to reduce its CO2 emissions by 23% in 2030 compared to 2009 levels.
Looking ahead, Ferrovial plans to continue to take action and drive itself, and the wider sector, towards a more sustainable, greener future.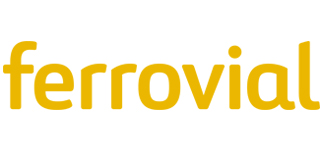 Ferrovial
Visit Ferrovial's website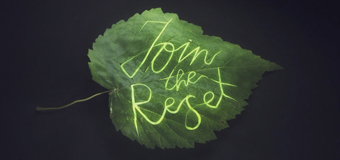 Join the reset
Read more about Lloyd's climate action commitments, together with the role of the global insurance industry in supporting and accelerating the world's transition to a sustainable future.