Cyber risk: The emerging cyber threat to industrial control systems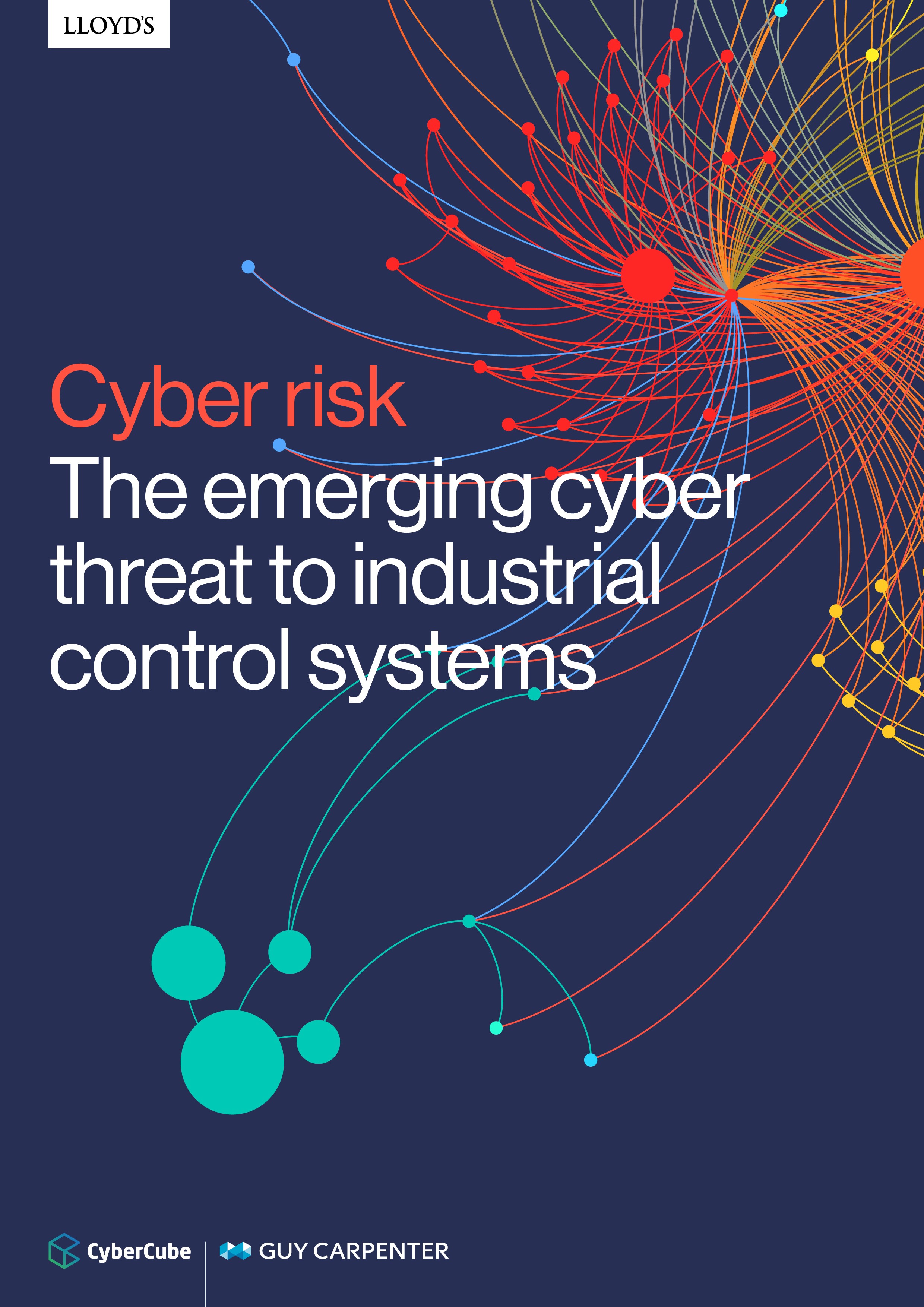 Cyber risk: The emerging cyber threat to industrial control systems
16 Feb 2021
A Lloyd's, Guy Carpenter and CyberCube Analytics collaboration provides an original analysis of potential cyber attack pathways to an industrial target.
Cyber risk is continually evolving, meaning insurers should understand emerging risks in order to keep pace with their clients' exposures.

Lloyd's, CyberCube and Guy Carpenter have conducted an analysis detailing three scenarios which represent the most plausible routes by which a cyber attack against industrial control systems (ICS) could generate major insured losses.  All three scenarios have historical precedents.  The report describes how more severe events could unfold.

This report considers four key industries dependent upon ICS (Manufacturing, Shipping, Energy and Transportation) and assesses precedents and the potential impact on each.

The potential for physical perils represents a major turning point for the broader cyber (re)insurance ecosystem.  This risk has previously been considered unlikely to materially impact the market, with cyber perils traditionally emerging in the form of non-physical losses.

However, crossing the divide between information technology (IT) and operational technology (OT), along with increases in automation and the sophistication of threat actors, means it is paramount that (re)insurers carefully consider how major losses may occur and the potential impacts.
Video: New Lloyd's report highlights cyber-attack risk to the industrial sector
A new report by Lloyd's, Guy Carpenter and CyberCube, looks at physical cyber in relation to the industrial control sector. Kirsten Mitchell-Wallace, Lloyd's Head of Portfolio Risk Management, Siobhan O'Brien, Leader of Guy Carpenter's Cyber Center of Excellence for International and Global Specialties and John Anderson, Principal Client Product Advisor for CyberCube, outline the key findings of the report.