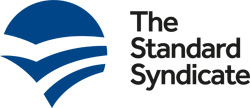 The Standard Syndicate Services Asia Pte. Ltd., trading as The Standard Syndicate Asia, enters into contracts of insurance of behalf of The Standard Syndicate (Syndicate 1884).
The Standard Syndicate commenced underwriting in 2015 and was established by The Standard Club, a long-established, leading marine protection and indemnity (P&I) mutual insurer. It is focused exclusively on marine and energy underwriting and combines Lloyd's financial strength and expertise with the mutual ethos that has made the Standard Club a success since 1884.
The Standard Syndicate offers a range of fixed premium insurance covers for property, casualty and liability risks which have been selected based on the main insurance needs of ship owners, operators and offshore energy operators. Our focus is on hull, marine and energy liability, energy physical damage, D&O and E&O, marine and energy related property, cargo and specie, political risk and terrorism covers.
Classes of business
Hull: Hull and Machinery for bulk cargo, liquid cargo, container, passenger ferry, small ships and yachts, plus increased value, mortgagees' interest and war
Energy: Physical damage, operator's extra expense/control of well and construction coverage for marine energy businesses covering mobile and fixed platforms and associated onshore facilities
Liability: Marine energy related non-P&I liabilities, ports and terminals operator's liabilities and transport operator's liabilities
Property: Ports, terminals, warehouses and other storage facilities including goods stored and marine-related 'dry' premises
Cargo & Specie: general and specialist cargo, logistics, ROVs, specie
Corporate lines: Marine E&O and D&O
Political risk and terrorism
The Standard Syndicate Asia Pte. Ltd.
138 Market Street
#04-01 CapitaGreen
Singapore 048946
Placing a risk with Lloyd's in Singapore
Lloyd's Asia Service Companies are able to trade with any broker and there is no requirement to use a Lloyd's broker.
If you are a broker and wish to place business with Lloyd's Asia Service Companies please view the class of business matrix.
General enquiries