Access Apollo's website here
From property to transportation to music, many industries are being transformed by our new-found love of sharing, a societal change that's having a profound effect on the insurance industry too.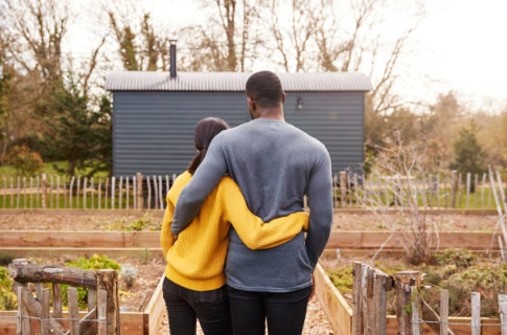 "Not long ago, you'd find it hard to imagine letting an unknown person sleep in your house or regularly jumping in a stranger's car"
"Millennials, zoomers and the generations that follow don't have the same ownership obsession that has underpinned the worldview of their predecessors," says Christopher Moore, Head of the Insuring Business of Tomorrow Today (ibott) team at Apollo.
Rather than being weighed down by storage, maintenance and mortgages, consumers are choosing to buy into experiences and to take regular opportunities to change or upgrade their preferences.
It's opened the door for scores of new billion-dollar businesses that have started to reshape the economy around these radically different ideas. Expected to grow by 1000% over the next 10 years, the sharing economy is shattering convention by recasting assets, like cars, as services.
These brand new business models are asking brave insurers to create brand new insurance models. Apollo, a specialist in developing products for modern businesses, is playing an important role in this – perhaps more than you'd expect. This is because these disruptive new businesses rely, like never before, on trust.
"Not long ago, you'd find it hard to imagine letting an unknown person sleep in your house or regularly jumping in a stranger's car," says Moore, "And now companies like Airbnb and Lyft have made it a regular occurrence."
Those pioneering companies couldn't do what they do without first building a great deal of trust; and they couldn't win that trust without the right assurances for both businesses and service-users.
"Sharing economy companies are proud of their insurance and display it prominently to build trust in their platform," Moore explains, "Most sharing economy platforms have demand that far outstrips supply – and insurance can increase the latter."
One key sector that is being affected, as Moore points out, is the automotive industry. New ownership models have already changed the landscape significantly, and new technologies on the horizon – such as self-driving cars – will only bring even greater changes.
Some manufacturers have even stopped calling themselves 'car companies', instead using terms like 'mobility solutions' - moving away from selling and reimagining themselves as service providers.
"Most car manufacturers are looking at vehicle subscription programmes that allow you to lease vehicles on a short-term basis," explains Moore. "You could rent a large SUV during the week for the kids drop off and pick up but on the weekend swap it for a sports car or convertible for when the kids are with their grandparents."
The result: annual insurance rates for cars just couldn't work. Now you have different drivers in different vehicles all the time and need an insurance model based on usage per mile or per hour. The ibott team is tasked with developing insurance products to address new risk exposures just like this. Ultimately, it means creating a usage-based insurance model.
There are challenges, however, to insuring new industries with less than ten years of data. That's why insurance companies like Apollo are investing in research and education to understand the space, and building long-term relationships with companies to share assumptions and decide a fair pricing model together.
"At Apollo we are committed to leading the Lloyd's market and developing new products and capacity across all lines, not just those written by Apollo," says Moore, "to serve the needs of our sharing economy clients."
The pay-off is clear: the right insurance can become a foundation for these new industries to flourish, and for consumers to take part in the sharing revolution.  
Find a broker, syndicate or coverholder