As consumers, providers and platforms weigh responsibility for risk, massive sharing economy potential remains unrealised
Both sharing economy consumers and providers cite a number of concerns around risk – including personal safety, quality of service, damage to assets, theft and lack of sufficient safeguards in the event something goes wrong – which may prevent shared platforms from unlocking untapped supply and demand for their services.
"The sharing economy itself created a new risk landscape with many untested assumptions around who should be managing risks and liabilities, because of this insurance can play a significant role," said Trevor Maynard, Head of Innovation at Lloyd's. "As these risks are addressed and written in our market, we see the power insurance has to give consumers peace of mind and providers and platforms confidence to grow."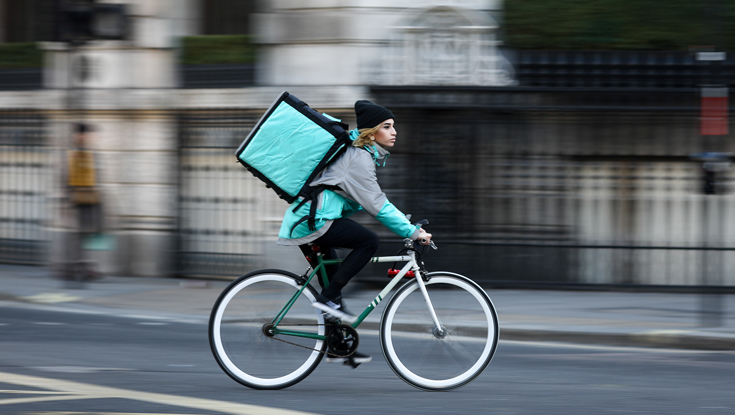 Key findings from the report include:
Despite exponential growth, untapped supply and demand remain on the sidelines of the sharing economy:
Nearly half of US consumer respondents (49%) reported having never used a sharing economy product or service.
On the provider side, just 8% of US consumer respondents have provided an asset or service through a sharing economy site.
Sharing economy consumers are skeptical:
Consumers globally cite personal safety (52%) as their greatest concern, but they're also worried about quality of service (42%), damage to assets (42%), theft (40%), and lack of sufficient safeguards in the event something goes wrong (38%).
Consumers and providers recognize the benefits of shared goods and services, including affordability and convenience, but for the majority of UK and US consumers (58%) the risks outweigh the benefits.
Consumers expect to be protected, but ultimately parties in the sharing economy have differing views on who should bear responsibility:
Nearly all survey respondents (97%) assume some sort of risk protection is offered for consumers and providers, but only 28% reported looking in detail to ensure specific coverage exists for the shared service/product they use.
The majority of consumers (53%) are looking to sharing economy platforms to provide protection, while most sharing economy platforms surveyed indicate that either the consumer (53%) or provider (27%) should bear responsibility.
Risk reduction could unlock sharing economy growth opportunities:
The majority of consumers globally would be more comfortable using sharing economy services if insurance was offered (71%) and more likely to consider sharing or offering a service if insurance was offered (70%).
Most current providers (78%) believe they would get more customers if insurance was offered.
See also
Lloyd's is the world's specialist insurance and reinsurance market. With expertise earned over centuries, Lloyd's is the foundation of the insurance industry and the future of it. Led by expert underwriters and brokers in more than 200 territories, the Lloyd's market develops the essential, complex and critical insurance needed to underwrite human progress. Backed by diverse global capital and excellent financial ratings, Lloyd's works with a global network of over 4000 insurance professionals to grow the insured world – building resilience for businesses and local communities and strengthening economic growth around the world.
52%
Survey respondents citing personal safety as their greatest concern with the sharing economy
58%
UK and US consumers feeling that the risks of the sharing economy outweigh the benefits
The sharing of assets and services creates new opportunities but also new risks. It can be difficult for traditional insurance coverages to be applied to disruptive sharing economy models as assets are fragmented – owned and shared amongst users – and new multi-party relationships between platforms, providers and consumers draw further questions around who is ultimately responsible for managing and mitigating risk.
"In our work with sharing economy platforms, we've found that insurance not only protects against financial loss, but it also enables growth," said Vincent Vandendael, Chief Commercial Officer at Lloyd's.
"Based on our findings, instilling consumers with confidence by clearly defining and protecting against risk can help remove barriers to engagement in the sharing economy. There is no doubt shared platforms are growing at a lightning pace, so it's important that the insurance products created for these companies are able to grow and change with them – from a ten person startup to a global disruptor."
Insurers have long provided insurance solutions for 'tangible' physical assets, but in the sharing economy assets are often intangible including intellectual property, trust and reputation. Assets in the sharing economy are fragmented as they are owned and shared among various parties requiring a different approach to risk management based on the behavioral economics of consumer preferences and attitudes toward risk.