Lloyd's launches new space risk product and new analysis of the space sector
Lloyd's has, today, launched a new multi-million-pound space insurance policy for the emerging private spaceflight industry.
The product is designed to cater to the distinct needs of a rapidly growing new space sector, which, according to Lloyd's, could be the driving force behind a tripling in size of the global space market by 2040.
The solution – called Llift Space – is only available in the Lloyd's market and allows customers to cover their assets from the pre-launch phase, including transit and placement on the launch vehicle, through to the launch phase and in-orbit operation. It is designed for satellites that weigh less than 300kg.
The policy is modular so customers can choose the elements within each phase that are most relevant to their coverage needs.
The product is backed by a consortium of 18 syndicates, led by Brit and Hiscox MGA, with a $25m capacity per risk, and is targeted at the NewSpace sector.
NewSpace is characterised by lower cost, easier routes to space, opening up the sector to private enterprise, wealthy entrepreneurs and innovative start-ups. This is increasing the need for space insurance.
According to a new Lloyd's report, NewSpace: Bringing the new frontier closer to home, published today, the global space market could increase in value from $300bn today to $1tr by 2040, driven by NewSpace companies entering the sector.
Trevor Maynard, Lloyd's Head of Innovation, said: "New aerospace companies and ventures are emerging all the time. They are looking to develop faster and cheaper access to space and spaceflight. As they do so, they want access to easily scalable insurance that fits their needs and can be arranged quickly to support technological development and business growth. Our new space consortium allows Lloyd's to do this better than ever. The breadth and depth of space insurance knowledge among Lloyd's underwriters and brokers means that Lloyd's is the number one choice for both traditional and NewSpace insurance."
Gary Brice, Head of Marine and Space for Lloyd's managing agent Brit Global Specialty, which manages Llift Space with Hiscox, said: "Llift Space takes away the complexity of traditional space insurance and allows customers, in particular those in the NewSpace sector, to insure all the phases of their project with one policy."
Pascal Lecointe, Head of Space for Hiscox, said: "Having two leading markets in the sector come together in a way that's never been done before to create a genuinely innovative Lloyd's product for this dynamic new industry, highlights the place Lloyd's retains at the forefront of the global space insurance market."
Lloyd's report, NewSpace: Bringing the new frontier closer to home' analyses the risks and opportunities in the NewSpace sector for both insurers and companies. It can be downloaded at lloyds.com/newspace
Enquiries to:
Nathan Hambrook-Skinner
Senior Media Relations Manager
Tel: +44 (0)20 7327 6125
Email: nathan.hambrook-skinner@lloyds.com
About Lloyd's
Lloyd's is the world's leading insurance and reinsurance marketplace. Through the collective intelligence and risk-sharing expertise of the market's underwriters and brokers, Lloyd's helps to create a braver world.
The Lloyd's market provides the leadership and insight to anticipate and understand risk, and the knowledge to develop relevant, new and innovative forms of insurance for customers globally.
It offers the efficiencies of shared resources and services in a marketplace that covers and shares risks from more than 200 territories, in any industry, at any scale.
And it promises a trusted, enduring partnership built on the confidence that Lloyd's protects what matters most: helping people, businesses and communities to recover in times of need.
Lloyd's began with a few courageous entrepreneurs in a coffeeshop. Three centuries later, the Lloyd's market continues that proud tradition, sharing risk in order to protect, build resilience and inspire courage everywhere.
The Lloyd's market is leading the way in creating fit-for-purpose space products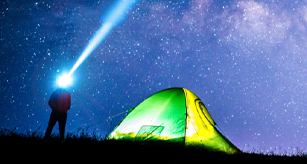 Why buy space insurance solutions at Lloyd's?
Pocket guide to space risk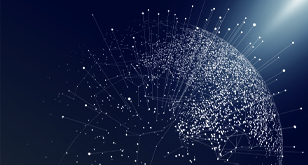 Space products at Lloyd's
As an insurance market, Lloyd's can provide access to the combined scale, expertise and capacity of more than 34 expert space risk insurers in one place. It is this ability to create relevant and tailored insurance solutions from the diversity of the market that sets Lloyd's apart