Erik Johnson started his professional life on a very different trajectory than insurance. Born in Calgary, Canada, his Scottish-born mother, Marg, started him off in Highland dancing at the age of four and Erik was a natural dancer. He went on to earn a scholarship to train as a ballet dancer and join two seasons with the Royal Winnipeg Ballet. Here he excelled and performed in ballets such as the Gypsy Dance in Don Quixote, until a devastating injury ended his dancing career.
The dramatic change was extremely challenging, but with the support of his parents he returned to Calgary and studied for his degree in commerce. Quite by chance he met a friend from high school who had been forced to give up Hockey due to an injury and was taking course in insurance, and so Erik joined him.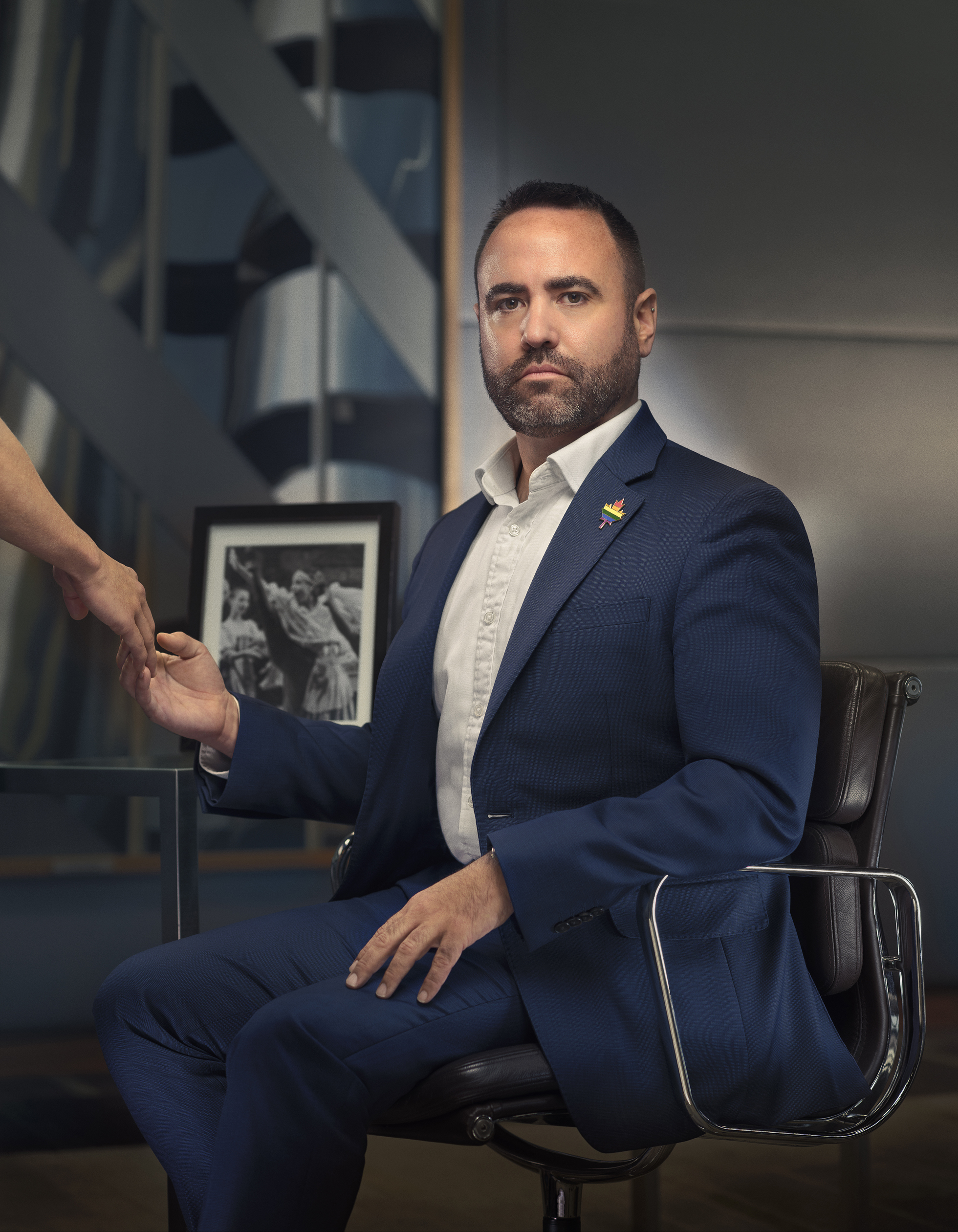 In 2002 Erik began his new insurance career at Marsh in Canada before moving to London in 2004. It was at this point that he decided to come out as a gay man in the workplace because 'it was too much energy to be two different people.' He feels he was fortunate in having supportive managers, especially when he knew others who felt the insurance sector was not conducive to coming out.
Erik has an outstanding career where he has worked globally across M&A due diligence, corporate strategy, captives, distribution, general management, and underwriting with a focus on general insurance. He is currently the Active Underwriter of MIC Global Syndicate 5183.  His pride in his Canadian roots has lead him to sit on the Risk Management & Insurance Advisory Board of the University of Calgary's Haskayne School of Business. For Erik, insurance brings incredible career opportunities with a deep-seated value to society. 'The insurance industry provides you with opportunities to travel, progress and work in a sector of financial services where in the end, the product you sell helps people.'
Alongside Erik's passion for insurance is his commitment to inclusivity. Not content with liberating himself; he also wants to support the liberation of others and his work in all strands of diversity and inclusion sees him consistently driving for positive change through facilitating collaborations across the industry.
In 2012, he co-founded Link, the LGBT Insurance Network which now boasts more than 2,000 members from over 300 firms. The following year, while working as Strategy Manager at Lloyd's, he secured the approval of Lloyd's Franchise Board to establish Inclusion@Lloyd's. Comprised of Lloyd's and London market executives, it works towards making the Lloyd's market more attractive to the best talent regardless of background. Erik remains on the Board and his focus is on supporting six Partner Networks, through his recent initiative Insurance Inclusion Networks, which promotes collaboration and connections across the insurance sector, and sharing best practice guidance around Diversity and Inclusion within and beyond the London Market, across the UK, and internationally. Of these Partner Networks he helped found both iCAN, the Insurance Cultural Awareness Network and iDAWN, the Insurance Disability, Ability & Wellbeing Network. A member of the Worshipful Company of Insurers he has sat on the Insurance Women's Inclusivity Network Board since 2021 and was on the Executive Committee of the Insurance Institute of London, 2018-2021.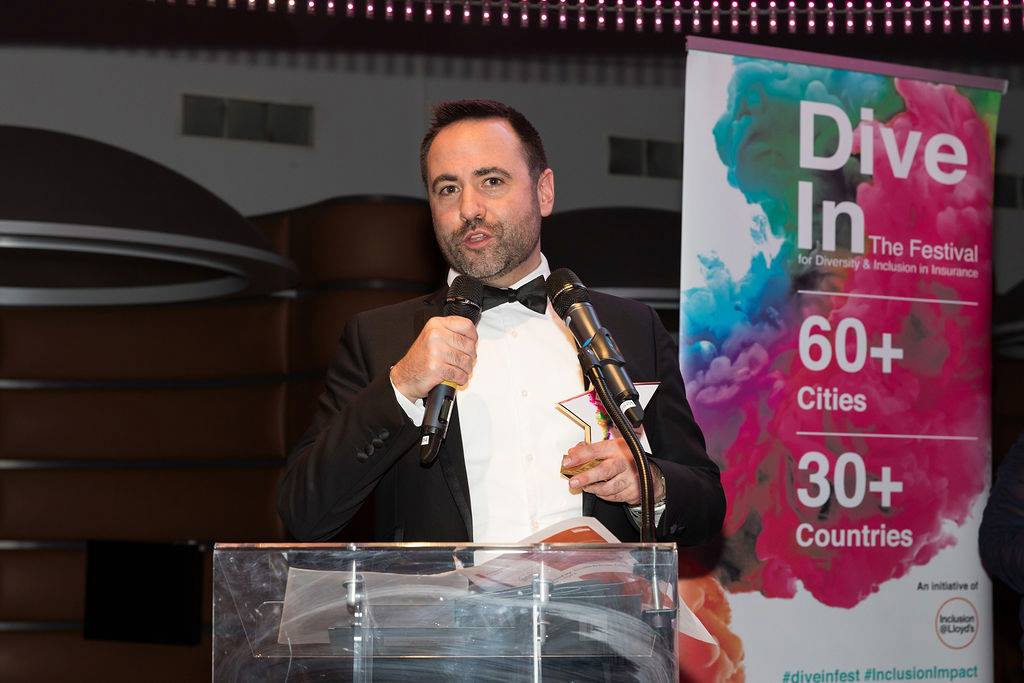 Erik's advocacy has brought recognition. In 2017 he was awarded the Market Inclusion & Diversity Champion and in 2019 he received a Special Recognition from the Dive In Impact Awards and the Unsung Hero of the Year' Award from the Chartered Insurance Institute. In 2023 he won the Diversity Champion of the Year for small firms at the Financial Times Advisor Diversity Awards. Being a role model in this project is important for Erik in 'a market where historically different backgrounds were not always highlighted or welcome… Being gay is not a visible diversity characteristic and being visible matters.' He also feels the portraits will allow 'visitors to see first-hand the diversity of the market, encouraging diverse talent to join and remain in the Lloyd's market.'
Erik wants to dedicate this portrait to his father Donald Johnson, who died of cancer in 2008, who always supported him in whatever he did.