NewSpace: Bringing the new frontier closer to home
A new report on the current and future developments in the space sector
When people think of the space industry, what often comes to mind are things unconnected to daily lives such as rocket ships and resupplying the space station. However, there is another side to the space industry – one that enables people to carry out their daily lives – such as putting satellites into orbit that support our car navigation systems. The upstream part of the sector is undergoing a rapid transformation. As it does so, it is building new capabilities and unlocking new opportunities, as well as opening itself up to new risks.
NewSpace: Bringing the new frontier closer to home
This new Lloyd's report, published in association with London Economics, provides an overview of current and future developments in the space sector. It provides comprehensive analysis of the upstream sector so that risk managers in companies that are or will be involved in the industry, and all Lloyd's market stakeholders, can begin to understand the potential impacts on their businesses and how to benefit from new opportunities.
Download report
To build understanding we have also produced a guide to NewSpace insurance for customers to raise awareness about the complementary role of insurance to mission assurance.
NewSpace is growing rapidly, and will create an increasingly interconnected world. To grow safely and thoughtfully I needs to be underpinned by insurance and all classes will need to collaborate to offer customers the products and services that will secure their futures.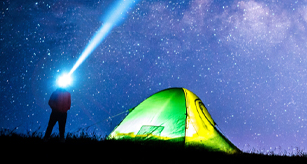 Why buy space risk insurance solutions at Lloyd's?
Pocket guide to space risk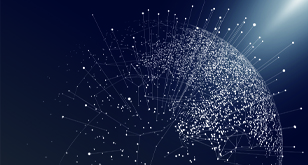 Space products at Lloyd's
As an insurance market, Lloyd's can provide access to the combined scale, expertise and capacity of more than 34 expert space risk insurers in one place. It is this ability to create relevant and tailored insurance solutions from the diversity of the market that sets Lloyd's apart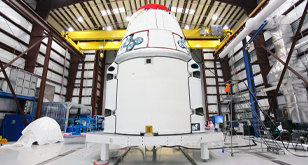 New: Lift Space
A product designed for NewSpace risks and exclusive to the Lloyd's market, is improving access to insurance through its modular approach to providing risk transfer solutions for buyers of every size.
How can businesses use space data?
See how NewSpace has the potential for new opportunities by enabling greater connectivity, and near real time information.
Analysis: Solar storm risks
Read our report on solar storm risk to the North American electric grid
Space as an enabler for the insurance sector
As newSpace activities continue to develop, now is the time for insurers to think about experience from existing classes.