Lloyd's innovators virtual roundtable
The founders of SpottedRisk, Carbon Underwriting and Jumpstart meet to discuss how they are leveraging data, technology, and capital to deliver protection for their customers.
As Lloyd's continues its journey to realise the Future at Lloyd's vision, innovative partners play a crucial role in moving the market forward.
Carbon Underwriting, Jumpstart, and SpottedRisk are three standout examples who have all led efforts to push boundaries and advance the insurance industry.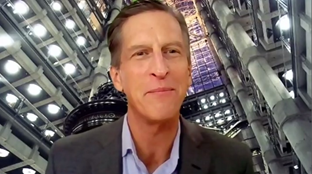 Hank Watkins, Regional Director & President of Lloyd's, Americas, convened the firms' leaders – Jacqui Ferrier, founding partner at Carbon Underwriting; Janet Comenos, co-founder and CEO of SpottedRisk; and Kate Stillwell, founder and CEO of Jumpstart – to discuss the opportunity for innovation in the insurance industry, in the latest in a series of webinars dubbed "Tuesdays with Lloyd's".
In May, Carbon Underwriting launched one of the first "syndicates-in-a-box" at Lloyd's – a new framework that aims to make it easier for new sources of capital to enter the market.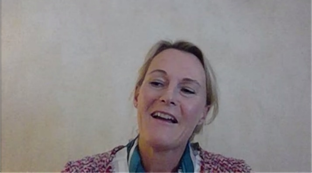 "We saw a massive opportunity to change how the market underwrites delegated authority business," said Jacqui on the start of Carbon Underwriting. "We knew there was a better way and wanted to take on the challenge to create a new model for the industry."
"We are the tangible manifestation of Lloyd's innovation," Jacqui said. "We completed the process [of launching a syndicate-in-a-box] from my dining room table."
The other two firms bring new ways of underwriting risks into the market. For example, Jumpstart introduced parametric insurance at the direct-to-consumer level, starting with coverage for earthquakes in California. According to Kate, Jumpstart's founder and CEO, the goal of its product is to deliver an immediate lump-sum to individuals.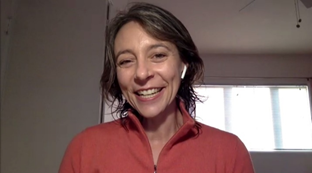 "[The payment] is not enough to rebuild your house, but it's enough for a jumpstart to begin the recovery process after disaster hits," she said of the product.
However, bringing parametric cover to consumers is an entirely untested idea, which translates into a risk too high for a private startup to carry alone.
With the financial backing of Lloyd's underwriters, a consumer can now sign up and pay in the region of $20/month for cover through Jumpstart that can provide a $10,000 payout the day after a large earthquake.
"We believe parametric can become a whole new product category in the consumer mindset," Kate said. "I believe it will become one of the many commonplace financial tools, along with your retirement accounts and health savings accounts."
SpottedRisk didn't start as an insurance company at all. In 2016, Janet and her co-founder built Spotted, a database of biographical information and risk histories on over 40,000 celebrities and personalities.
As the company grew, Janet realized Spotted was in a unique position to use its data to create a modern-day version of Disgrace Insurance – a line of business that's grown dramatically in the entertainment industry in recent years. In late 2019, SpottedRisk officially launched its own product, with the support of 9 syndicates at Lloyd's.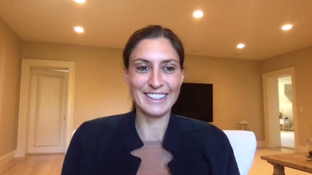 "We have found Lloyd's underwriters to be extremely creative partners," Janet said. The partnership was crucial to help the firm launch COVID-19 coverage for the entertainment industry earlier this year.
After exhausting its first round of capacity in a week, SpottedRisk again turned to Lloyd's for support to expand the reach of its offering.
"The entertainment industry is in a state of disarray and cannot get back to business without COVID-19 coverage," Janet explained. "We're very focused on bringing our Coronavirus Production Insurance product to a broader spectrum."
This event is part of the Tuesdays with Lloyd's series, an online platform to showcase Lloyd's leading underwriters and partners.  For more information or to sign up to the next event click here.