Rebekah Clement
Sustainability Director
---
Insuring an orderly, but urgent transition
During 2021, Lloyd's demonstrated its ability and resolve to take action to address the challenges and opportunities climate change represents, through a number of strategic initiatives and activities.
Those efforts have laid the foundations for the critical work we need to deliver in the years ahead, as we work to transform our marketplace and enhance the support and confidence we provide to our customers around the world.
Our focus remains on ensuring an orderly, but urgent transition – one that supports our customers as they shift to low carbon models, but also recognises the urgency of climate change and avoids our market becoming a 'market of last resort' for those without sustainable transition plans. 
In thinking how we can have the most impact in achieving this goal, 2021 saw us focus our activity on our three 'spheres of influence' – our Corporation, the Lloyd's market and broader society – by creating bespoke targets and approaches for each area. 
In starting with ourselves, we made important commitments as part of the Net Zero Insurance Alliance (NZIA) and Glasgow Financial Alliance for Net Zero (GFANZ) to transition our operational emissions as a Corporation to net zero by 2025; and the investments from our £3bn Central Fund to net zero by 2050. 
These commitments provided us with a new set of goalposts against 2020, broadening our areas of focus to take a more holistic, managing agent centred approach. We believe this will enable us to move at a quicker pace, be more impactful and be in closer alignment with our partners in government, regulation and the insurance industry. We have also committed to set and report against interim science-based targets every five years – ensuring action and accountability along the way. 
In seeking to lead our market to a more sustainable future, we committed to work with managing agents on their own ESG plans to achieve an overall net zero underwriting position for our market by 2050. To support this, 2021 saw us issue comprehensive market guidance, covering both underwriters and investment to help managing agents in forming these plans. 
Finally, in recognising our impact beyond the Lloyd's market, we worked to help society transition to net zero through our work with the Sustainable Markets Initiative, launching a disaster resilience framework for developing countries and a products and services showcase displaying the available insurance solutions for customers as they transition. We continued to produce leading climate reports through our Futureset research platform, and brought several new climate innovations to market through our Lloyd's Lab and Lloyd's Product Launchpad. 
The work is nowhere near done; but we're proud of the progress we made together in 2021 and the start of 2022. Our commitment to insuring the transition remains as strong as ever. By doing so, we can enable and empower brave climate action and innovation across sectors, countries and continents – while helping businesses rapidly decarbonise in support of society's broader transition towards a sustainable, low-carbon future.
---
"In our first ESG Report, launched at the end of 2020, we set out a clear ambition for our market to address the challenges and opportunities around sustainability and climate.

We've made great progress against that ambition throughout 2021, as set out in this report. This was only possible through the strong collaboration we've had with our market, governments and the wider insurance industry.

We have much more to do – but by working together we can continue to show progress our goal of being the market that insurers the transition towards net zero."
David Sansom, Chief Risk Officer, Lloyd's
Read more
Download the full climate chapter to read more.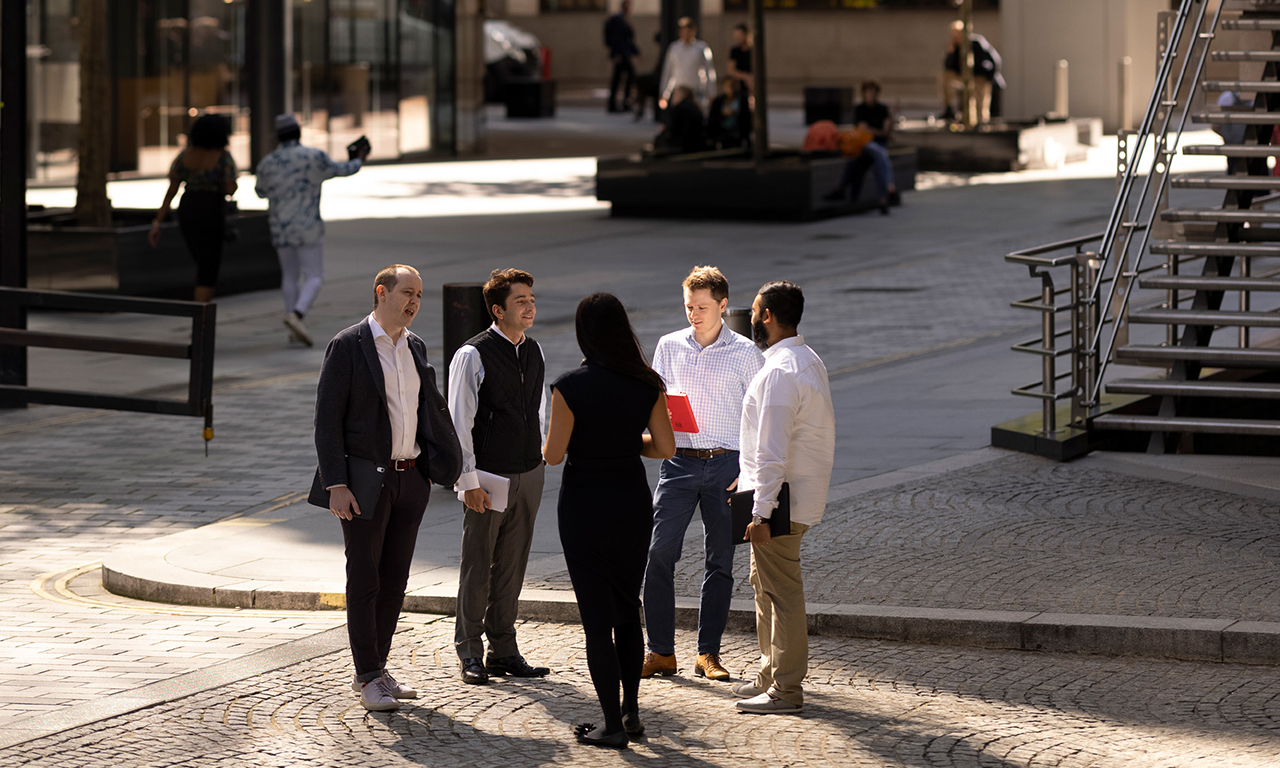 Lloyd's 2021 Environmental, Social and Governance Report
Download the full report.