A core pillar of the work that Inclusion@Lloyd's delivers is the development of tools and resources for use by charter signatories, managers and individuals looking to create a more diverse and inclusive culture both in their organisations and in the broader insurance sector. These toolkits provide practical steps of tried and tested policies and practices based on what has worked for others in companies of different sizes and at different stages on their Inclusion journey.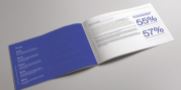 5 Steps to diversity and inclusion
This booklet is a straightforward blueprint that is a great starting point or an inspiring refresher if you are already on the journey. It includes the following five steps as a guide to assist your business in achieving its D&I goals: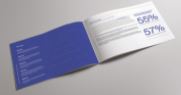 Scorecard
To supplement the 5 Steps Guide, I@L developed the Lloyd's Scorecard, outlining how to build a clear picture of diversity & inclusion in the business using key data points to record gender balance and other key D&I indicators.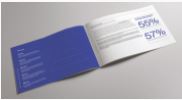 Data Collection Toolkit
In the following guide we look at the why, what and how to collect and interpret patterns of aggregated data with a clear understanding of the business imperatives and how the resulting insights can help shape and evolve the wider culture.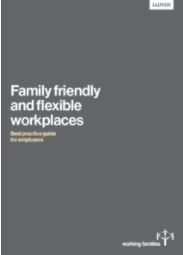 Family Friendly – Best practice guide
There's no such thing as a 'typical family' any more. They have evolved to become richer and more complex than ever. Shared parental leave, adoption, surrogacy and terminal care leave are just some of the areas covered in this comprehensive report produced in partnership with Working Families. It is a guide to benchmark best practice and when formulating your own policies. It offers data points to help convince the flexibility sceptics and arm the agile working activists.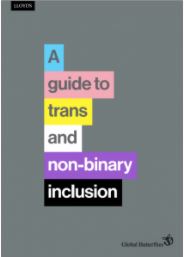 A Guide to Trans and Non-Binary Inclusion
Making your organisation trans/non-binary inclusive is going to motivate trans/non-binary employees, both visible and non-visible. What would it be like if a significant minority of your workforce were suddenly much more contented, productive and happy? A culture that is inclusive to trans/non-binary people, can be motivating to the rest of your workforce – it's all part of creating a diverse and inclusive workplace, that is safe and welcoming for men, women, BAME, queer, trans and non-binary individuals. With this in mind Lloyd's in partnership with Global Butterflies have put this guide together, to support your organisation and colleague journey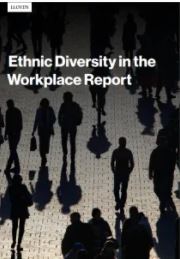 Ethnic Diversity in the Workplace Report
Ethnic Diversity in the Workplace is the culmination of an 18-month exploration into racial and ethnic diversity in the Lloyd's' market. Lloyd's has produced the report with the support of Inclusion@Lloyd's, the marketwide steering group for diversity and inclusion governance and best practice. It is part research report and part practical blueprint for change.

Using personal stories and data collected from over 900 employees market-wide, it highlights the experiences of black and minority ethnic colleagues in the market to bring different perspectives into focus. By using a data-driven approach, we are grounding this report in the current reality and setting a benchmark from which to measure future progress.
Other Support & Toolkits